VALE – Una Voce Jun 2019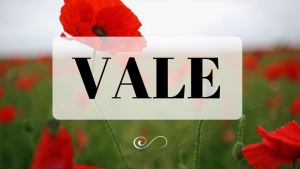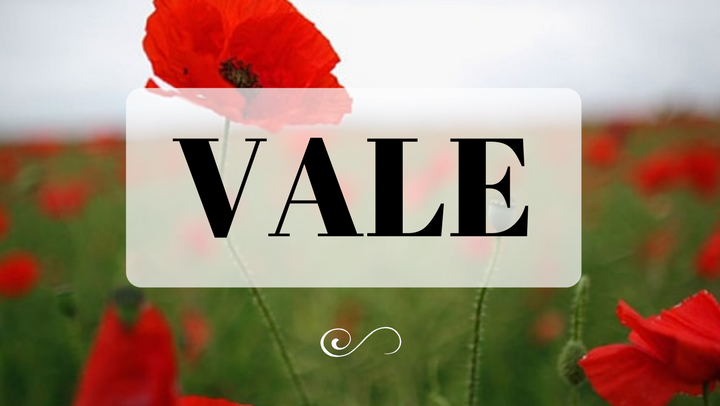 BAKER, Tony Clarence A; ENSOR, Norman Leslie, OAM; FLETCHER, Charles Thomas; LAMB, David; LARNER, Muriel, née MacGowan, MBE; MITCHELL, Bevan Charles; PERRY, Graham Arthur; PETERSEN, Brian Francis; POPLE, Graham HJ, MBE; SOMAL, Gabriel; SWEENEY, John Joseph; WETHERELL, Ildikó (née Szent-Ivany), OAM
BAKER, Tony Clarence A
d. 19 December 2018
I am writing to inform you that another proud expat has left this world. Dad was a teacher/principal/regional inspector and enjoyed a long career in PNG Education.
We lived in Keravat then Daru during the sixties. A couple of years in Wewak at Brandi, followed by Tusbab at Madang where Dad finished up his PNG career around the time of Independence.
I think 1975 was my last visit to Madang. We have fond memories of growing up in PNG, with no TV or Internet we really lived every minute of our lives.
I remember expecting a Beechcraft to be some sort of seaplane, like a Catalina. And Mum's homemade bread and ice cream attempts. Can still remember most of the swear words in Motu, Kiwai and a little Tolai.
Mum (Beth Baker) died in October 2017. Both were victims of cancer. They are sadly missed every day by Stephen, Julie and Jenny. And grandchildren Joseph, Ben, Nicole, Erin, Henry and Oscar.
Steve Baker (son)
ENSOR, Norman Leslie, OAM
d. 21 October 2017, aged 94
Late of Newcastle, formerly of Revesby. Beloved husband of Betty (deceased). Much loved father, grandfather and great-grandfather.
Norm enlisted to fight in WWII at the age of seventeen, joining the 7th Division, Army Signals. He was posted to PNG in November 1942, and was a signalman in the Kokoda campaign.
Norm had been the senior vice-president of the 7th Division Australian Imperial Forces Association since 2009 and was Secretary/Treasurer from 2004–2009. Norm was a volunteer at the Kokoda Memorial Walkway at Concord West, where he had guided hundreds of students and visitors. He said in a newspaper article in 2016, 'We took over 3000 kids a year, trying to teach them about the Anzac traditions … teaching in schools very rarely gets past Gallipoli; to me Kokoda should be told as best as possible.'
In 1964, along with other 7th Division veterans, Norm helped raise funds to set up the Situm School about twenty miles outside Lae, a primary school educating about 800 students. He returned for memorial celebrations at the school in 2013 where he was given a hero's welcome. In 2015 Norm started to raise money for solar panels for the school and hospital; his nephew David Ensor, president of Rotary in Berry, NSW, then made the school his project and at the end of the year presented 5,895 kina to the Rotary Club of Lae Huon Gulf, who support the school.
Every Sunday Norm played the organ at the Padstow Anglican Church, and regularly gave talks to service clubs on a life well lived. Norm was an executive member of the Padstow RSL Sub-Branch; on Australia's Anzac Day Committee; and a long-time member of the Battle for Australia Commemoration Committee. He was awarded the Order of Australia Medal in 2016 for service to veterans and their families.
UV: compilation of information from newspapers, letters and obituaries, with special thanks to Doug Roser.
FLETCHER, Charles Thomas
d. 13 April 2019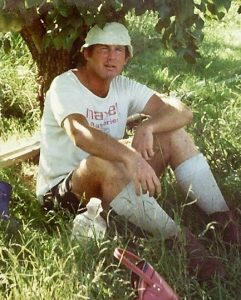 Charlie was born on 6 September, 1942—a mere month after his father was killed in World War II.
For his first ten years Charlie, his mum Phyllis. and sister Pat, lived with his father's parents; a cold and oft miserly family. It wasn't a happy time, but it was a formative one for Charlie, as he developed strong protective instincts for Phyllis and Pat.
Things changed for the better when Phyllis was awarded a War Widow's Home: 40 Franklin Road, East Doncaster, which is the Forever Fletcher Home.
Graduating from Agricultural College, Charlie travelled to Papua New Guinea to work as a patrol officer then later for the Department of Agriculture. However, by the seventies he had become a trader, establishing co-operative stores in the inland and coastal area of Kerema, Gulf Province. And this is where he first met Terori and Maria —the loves of his life.
When he left PNG in 1980,
Charlie's unique skill set was highly valued and he was employed by Australian Volunteers Abroad and other NGOs to work in Vanuatu, Cambodia and the Northern Territory. He and Terori became integral members of these communities, working as a team in those remote areas.
To his two daughters, Charlie was the most loyal and dedicated father who made their world a better place
On retirement he returned to Franklin Road, and dedicated himself to his dogs, books and not forgetting the bowls club.
His unique sense of curiosity made him an intrepid traveller—and he and Terori have travelled much of the world. They were planning new adventures when he was taken ill.
Charlie—humble in every way, he always gave more than he received. He also had an unforgettable laugh.
Sarah Walsh (daughter of Charlie's sister, Pat Murdoch)
LAMB, David
d. 13 March 2019
David Lamb had a strong academic background, including a PhD in forestry and in 1972 joined the Department of Forests in PNG as a research forester, where one of his responsibilities was the supervision of forest practices for the Gogol Valley project, the first large-scale pulpwood logging operation in the Madang District.
He recognised early on that complex patterns of kinship, land ownership and ambitions for land use following logging were more difficult to deal with than the obvious technical challenges of forest regeneration.
He left in 1977 where he joined the University of Queensland and lectured in forest ecology, and worked on forest restoration for a range of international organisations.
He worked closely with the Australia Pacific Network for Sustainable Forest Management and Rehabilitation (APFNet), who stated that he will long be remembered for his immense contribution to forest restoration in the Asia-Pacific region.
UV: Compiled from obituaries from University of Queensland and APFNet
LARNER, Muriel, née MacGowan, MBE
d. 18 April 2019, aged 90
Some people just live, others live useful and productive lives.
RIP Mu.
FAMILY MEMORIES
Muriel Larner's Grandson, Michael Pratt, shares his memories:
Today is about not about being sad that Mim is gone, but a celebration of a pioneer. She was an action hero with movie star good looks. A prima ballerina and a cliff diver. She would ride her metal horse into town, rolling cigarettes one handed and drinking straight scotch before beating the men at snooker, then getting up early to sew a new dress and play golf. I adored her.
She was amazingly resilient, resourceful and when things got tough she just kept going.
Mim and I did two world trips together.
Our first was when I accompanied her to receive her MBE from the Queen at Buckingham Palace. When the day arrived you could not have found a prouder grandson on the planet. I watched from my seat on the side as this lovely old lady excitedly reached out her trembling hand to meet this iconic woman… Mim was also pretty excited too!
There was a moment from that same trip that I would like to forget involving Easter in London. Mim welcomed me into the kitchen that morning by shouting "Happy Easter" while simultaneously delivering a Cadbury Crème Egg crashing down on my head.
This was the equivalent of violently trying to cave my head in with a solid rock. Nevertheless, when I awoke, I discovered that they were quite delicious.
Our second world tour came many years later when we took a river cruise from Amsterdam to Prague. So as we were cruising down these magnificent rivers and in particular this magnificent stretch of the Rhine River where crumbling castles cling to rocky cliffs and rolling hillsides are marked with perfectly planted vineyards.
Mim is chief videographer at this stage but unfortunately she got the on and off buttons mixed up on the video camera. So every time we came upon some ancient landmark she would raise the video-camera and just as the iconic castle was about to come into view she would turn off the camera…followed sometime later by the camera being switched back on to take long lingering shots of Mim's feet before being lifted up and turned off as we approached yet another ruin.
This was repeated throughout the day, so I have about two hours of home video featuring Mim's feet and no castles if anyone is interested.
Mim hated talking on the telephone, as a result of her hearing disability. So she was caught in a constant state of flux between "Why haven't they called" and "Oh hell! … That'll be the phone!" Early after leaving Arau she had an endearing habit of ending her part of a telephone conversations with the word "OVER" after years of only using an old radio to communicate. So it would be "Why haven't you called?… over"…"When are you coming to visit?…over" … "Can you bring me some scotch over?…over"
I will end my reminiscence with a skill or teaching from Mim that stays with me today and that was to always look to do one thing while doing another. To multi-task. A very basic example of this is while I was in her kitchen waiting for the kettle to boil she would say that I could also be doing the washing up while I was waiting.
Or I could get her mail while also taking out her rubbish for example. As she always had more than one thing on the boil she filled her life with more experiences than many can or would do in three or four lifetimes.
I will miss her forever but today I thank you all for joining with us to celebrate ever knowing her. Every journey has its end and for Mim that journey was quite extraordinary…over
Muriel Larner's daughter, Rosalie Everest, remembers her mother
Mim was a very unconventional mother, she had a style all of her own. And, as you can see from the photograph from her 'blond bombshell' days, she certainly had style. I remember a big camphorwood box at Arau which was full of the most elegant gowns, a fox fur, sequined evening dresses, satin gloves and lots of beads from Mim's younger days as a glamorous single in Port Moresby. These were all relegated to Bronwyn's and my dress-up box when our mother had to swap ballet for coffee-planting, and tailored suits and stockings for trousers and shirts, on the plantation. She was very adaptable and took willingly to roughing it in a kunai house for years before we actually had a proper house. My first memory is of me throwing Mim's mah-jong blocks into a drain below the duckboards of the half-built plantation homestead. Needless to say, she wasn't amused but she managed to retrieve all the blocks and still had the very well-used whole set of blocks right to the end of her life. That wasn't my only transgression as a toddler; she never forgave me for vomiting on her large hearing aid battery which she had to keep tucked into her bra. It never functioned properly again, and she had many embarrassing moments when the sound would go dead in the middle of a conversation and she would have to thump her chest and say "What did you say?".
Mim was extraordinarily physically agile and active throughout her life until the last 10 years when her body started to fail her, but her mind and wicked sense of humour and ability to tell a good story remained strong.
I remember her doing her ballet moves and also yoga at a very high skill level quite late into her life… we would often ask her to stand on her head as a party trick for friends and of course she complied forever the show off! Her range of skills was truly amazing: in addition to ballet and yoga and coffee planting, there was swimming, diving, water-ballet, dress-making, knitting, crocheting, painting, drawing, drafting, sculpture, ceramics, screen-printing, batik, horse-riding, golf and the list goes on! Whatever Mim turned her hand to, she excelled at. She even was successful at teaching Bronwyn and me correspondence lessons up to when we turned 10… but she no doubt gave a sigh of relief when we left for boarding school.
Reflecting on what I am most proud of about my mother, I would have to say that it was just how readily she was able to engage with people from all colours, creeds, ages, social statuses, professions and backgrounds. I am very proud to know just how much she touched the lives of so many diverse people through her long life in PNG, in Australia, and on her many travels overseas. I was truly blessed to be the daughter of an amazingly clever, creative and strong woman.
MITCHELL, Bevan Charles
d. 14 August 2018, aged 96
Passed away in Calvary Hospital, Canberra, late of Kalparrin Aged Care, Holt. Former husband of Robyn (dec.), beloved father of Olivia and Fran, compassionate friend to many.
Bevan was a lieutenant, RAN, in WWII, and was a legal officer in Papua New Guinea 1971–75. A scholar and a gentleman.
PERRY, Graham Arthur
d. 1 February 2019, aged 89
Graham Perry was well known to very many kiaps in the Namatanai area, and very well known as a plantation manager and business man in the Gazelle Peninsular, New Ireland and Kieta areas.
After serving six years in the Australian Army in Korea and Japan, Graham arrived in PNG in 1953 and was initially employed as a plantation manager in the Kokopo area. Several years later he transferred to New Ireland where he again worked on plantations in the Kavieng area.
In 1964 Graham married the gracious and accomplished Yoshiko Nishikawa of Hiroshima, Japan.
After becoming employed by Plantation Holdings Ltd, he was appointed manager of the Mageh Plantation located a few miles south of Namatanai. He subsequently redeveloped Mageh into a very viable business featuring copra, cacao and cattle. Graham also built up his own business interests in Namatanai township involving retail, postal and trucking activities.
Eventually, Graham and his family relocated to Rabaul and Kieta where he became involved in a number of agency enterprises. Graham and Yoshiko returned to Australia in 1988 and settled in Brisbane.
Graham Perry was the epitome of a determined and hard-working businessman. He had many practical skills being good at mechanics, carpentry, welding, plant maintenance and the like. Whilst initially he was typical of the plantation manager culture prevalent in the fifties and sixties, he did readily adapt to the changing times and came to relate very well with local indigenous people and politicians.
In his later years Graham competed successfully as a veteran marathon runner, and is survived by wife Yoshiko, son Grayson, and grandchildren Alexandra and William.
Harry Redmond
PETERSEN, Brian Francis
d. 27 December 2018, aged 81
Brian was born at Whangarei, New Zealand on 31 January 1937. He died in hospital at Woodville, South Australia, aged eighty-one.
As a permanent officer in New Guinea, he had a long career in the teaching service. This started in Daru, he then moved on to other Gulf District primary schools, and ended as a regional training officer based in Rabaul. Over the years he was appointed to high schools at Mount Hagen and Malabunga and, eventually, became headmaster of the Boisen High School in Rabaul.
Although I never saw him working with his students, my impression is that he had a remarkable rapport with them. This emanated from his generosity, energy and careful attention to detail.
For many years, when leave-time came Brian would take two or three youngsters to Australia with him as a 'prize' for their diligence at school. In the Boisen annual magazine there are photos of him as a participant in the sports day events. No-one could accuse this headmaster of being out of touch with his students.
In the last couple of years of his life Brian had many health problems. A stroke, combined with knee and hip pain meant that he was increasingly house-bound.
Latterly, one of the most-anticipated social events of his year was the annual PNGAA luncheon in Adelaide where a seat at the 'chalkies table' was essential.
Vale—Brian
PH Routley, AM
POPLE, Graham HJ, MBE
d. 11 February 2019, aged 83
Graham loved his adopted country and the people within it—although he retired to Australia, his heart remained in Papua New Guinea, and he retained his PNG citizenship until his passing.
Graham Pople's life work and efforts have allowed his legacy to continue, not only with his current and future descendants, but also in the lives of those that he has touched, and the country itself—Papua New Guinea.
Mweisi Carra, née Pople
SOMAL, Gabriel
d. 11 April 2019, aged 71
One of PMG's leading foresters.
There will be an article on Gabriel Somal in the September edition of Una Voce.
SWEENEY, John Joseph
d. 19 May 2018, aged 97
John Joseph Sweeney, known as Jack, was born on 7 December 1920 at the Atherton Hospital in North Queensland, the eldest of three boys and three girls. His father was a policeman and was stationed all over the far north. Consequently, Jack attended many schools and his final school years were at Columba Catholic College at Charters Towers.
In 1939, Jack joined the police force as a cadet. It didn't take him long to realise he did not like shift work, and he joined the navy and went to Victoria for his training where he qualified as a stoker.
Jack arrived at Singapore just as the Japanese bombing started and was on board HMAS Hobart when it departed Singapore on 2 February 1942—just before the surrender on 15 February 1942. As well as service in Asia and the Pacific, Jack also crewed on other naval ships, mainly corvettes, in the Mediterranean and the Persian Gulf. At the end of the war he was on HMAS Warramunga in Tokyo Bay for the signing of the Japanese surrender, which took place on USS Missouri.
After his discharge from the navy, Jack re-joined the Queensland Police Force and served in Brisbane, Goodna and Ipswich. Once again shift work got the better of him, and after two years he decided he had had enough and resigned.
He then worked in a number of places around Australia, including Woomera Rocket Range and, ultimately, had three attempts at crocodile shooting because that was the way he wanted to make a living. The first two attempts in Northern Australia just paid the bills, but the third attempt in Papua New Guinea was financially successful, as Jack combined it with buying crocodile skins and selling trading-store goods.
Jack initially arrived in PNG in 1955 and worked for several years in various jobs, including crocodile shooting. Finally, in 1962, he travelled to Singapore to purchase the 70-foot 70-tonne MV Crocodilo, and sailed it down though Indonesia to Darwin, shooting crocodiles along the way. The following year Jack returned to PNG with the Crocodilo and based himself in Daru. Jack's nephew, Gary Selwood, later took over the vessel as a barramundi fishing boat.
By this time Jack had built a store in Daru, and also purchased the ferro-cement boat, MV Vanlin, with which he commenced regular trading on the Fly River system and also on the Aramia River in the Balimo area.
Jack was very good at spotting business opportunities. On one occasion he was in Port Moresby and Government Stores was auctioning off surplus defence force metal ammunition boxes. Jack purchased one thousand of these, took them back to Daru and sold them when he was out trading on the Vanlin. These 'iron handbags' were very popular as they had a very strong waterproof rubber seal and kept belongings dry.
On another occasion Government Stores was selling off brass, language-proficiency indicators, which had previously been issued to PNG defence force personnel. Jack purchased these and stuck sets of them on small sheets of cardboard, together with a typed explanation, and later sold them.
He departed PNG in 1977 and in 1979 married Marilyn—they had eleven wonderful years together before Marilyn passed away. There were no children from the marriage. To keep himself busy in 'retirement' Jack slowly sold off his accumulation of hundreds of PNG artefacts, and made and sold jewellery, which often incorporated crocodile teeth. Jack was also a writer of poetry. He self-published two books of poems and had several poems converted to songs.
Jack was one of the 'old school' who lived a full life, shaped by the Great Depression and the war, and he retained values of integrity, honesty and humour all his life. Jack passed away on 19 May 2018, aged ninety-seven, and is sadly missed by his extended family and friends. Rest in peace, Jack.
Gary Selwood & Deryck Thompson
WETHERELL, Ildikó (née Szent-Ivany), OAM
d. 16 February 2019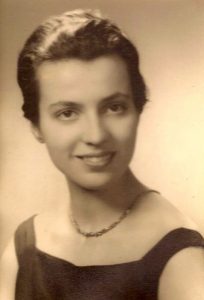 Born in Hungary on 31 August 1941, Ildikó (Ildi) Wetherell came to Australia in the mid-fifties at the age of fifteen.
Her grandfather, Colonel-General Géza Lakatos, commander of the 1st Hungarian Army, with his supporters in 1944 overthrew the German-installed government in Budapest armed with a single tank. Lakatos then became prime minister.
Before the war he had been awarded the title of 'Vitéz' (Gallant Soldier or Hero of the Nation). As prime minister he attempted to steer the country towards neutrality and out of a collision course between Nazi Germany and Soviet Russia. In politics he was independent; in religion his family were Reformed Church Hungarians (similar theology to Presbyterians).
He lost his military position and his estates under Hungarian Communism, but was allowed to join his daughter Maria, Ildi's mother, in Adelaide in 1966, the year of Ildi's marriage to Peter Wetherell.
Ildi had accompanied her mother to Australia ten years earlier, when the failed Hungarian uprising in 1956 had briefly enabled 200,000 people to emigrate.
By this time her father, Dr Joe Szent-Ivany, had been working for several years as an entomologist in the PNG Department of Agriculture, Stock and Fisheries (DASF) based in Port Moresby, where he had added considerably to the national insect collection at Konedobu. When Maria and Ildi arrived in Australia they had not seen Ildi's father for twelve years.
Educated at St Peter's Lutheran School, Brisbane, and at the University of Queensland 1958–69, Ildi divided her life between Brisbane and Port Moresby. The family home was at Boroko.
Ildikó Szent-Ivany met Peter Wetherell, formerly a student at Townsville Grammar School, through the Queensland University Musical Society. There were two children, Melinda and Christopher. In Adelaide, where they arrived in 1980, Ildi was one of the founders of the Hungarian Community School and, on its incorporation in 1983, its president. She was also president of the Ethnic Schools Association, and in this role organised exhibitions, dinners, concerts and balls.
She was a sparkling and witty personality, intellectually engaged, and a natural leader. She also resembled her mother in possessing a beautiful voice made distinctive by its Hungarian cadences.
For her work within the Hungarian community, Ildi was awarded the Medal of the Order of Australia in 2012. Six years later she was diagnosed with cancer. At first unsettled and disturbed, by late 2018 'her faith gave her comfort,' as her husband said, when knowledge of her condition became clearer. She was given a joint Hungarian/Reformed-Anglican funeral on 23 February 2019, attended by the state premier. The service took place at St David's Anglican Church, Burnside, Adelaide, where she had been a leading layperson.
David Wetherell
Vales September Issue:
Mr Ping Quan HUI
(d. 20 April 2019, aged 100)
Rita Rosemary O'NEIL, née Gough
(d. 26 April 2019, aged 89)