Vale – Una Voce Sept 2018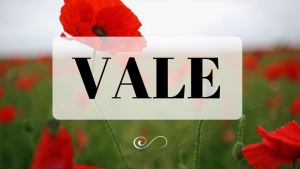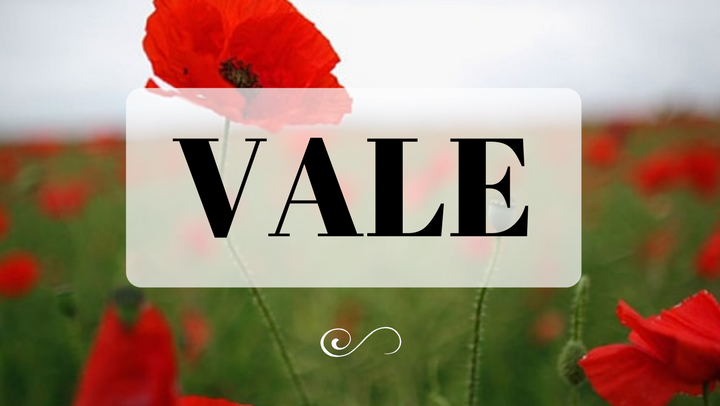 AURICHT, Dr Clive OAM; COLE, Rob (Bob); DICKSON-WAIKO, Anne; DARCEY, Brian Frank; LAMING, Bruce; LEHMANN, Bruce Victor; MENNIS, Brian; RUTHERFORD, Josephine; SAVAGE, Colin; SWEENEY, Jack.

AURICHT, Dr Clive OAM
D. 10 March 2018
Dr Clive Auricht sadly passed away on 10 March 2018, aged 82 years. Clive studied medicine in Adelaide from 1953 to 1958, and during this time had a wonderful opportunity to visit PNG as a fourth-year student in December 1956. Following this visit he was accepted into a Cadetship scheme run by the PNG Public Health Department seeking to attract medical staff to work in PNG. He returned to PNG after fifth year medicine, and then again following his last year of study in January 1959. This was for a 12-month research posting through the University of Adelaide to Okapa in the Eastern Highlands, investigating the cause of Kuru disease. It was during this trip that Clive was accompanied by his first wife Ruth, thought to be amongst the first white women that the remote local people had ever seen. Later that same year their first child Richard was born in Goroka. From 1961 to 1963 Clive returned to PNG, this time as the Acting District Medical Officer in the Northern District based in Saiho, where at age 25 he carried administrative responsibility for all health services in the district with a population of 40,000 – including running the 100-bed District Hospital.
Following his time in PNG Clive went on to have a long and fulfilling career as a general practitioner in Adelaide and rural South Australia. In 2002 Clive was awarded the Medal of the Order of Australia for services to Medical Records and Rural Medicine. He was one of only a small number of members of the Royal College of General Practitioners to hold the prestigious award of Life Fellowship of the College in Australia. He was an officer of the Order of St. John (Ambulance), and a Life Member of the Australian Medical Association. One of Clive's major achievements in his retirement was to document his experiences and adventures in PNG, culminating in the publishing of his book "Medicine Beyond Kokoda", in 2011.
Clive was father to Richard, Geoffrey (dec), Mark (dec), David and Elizabeth, and loving grandfather to 9 beautiful grandchildren. He is survived by his wife Helen, aged 93.

COLE, ROB (BOB)
D. 25 March 2018
Rob (Bob) Cole, the eldest son of Bob and Kay Cole, and late of Hervey Bay and Maryborough, passed away on Sunday 25th March 2018 after a long illness. He was fondly remembered at a large Memorial Service on Wednesday 4th April at the Hervey Bay Baptist Church.
Bob grew up in PNG but, as did many children of the period, went to boarding school in Australia. After leaving school Bob specialised in logistics and distribution and worked in a number of areas varying from wine and spirits to electrical and heavy haulage. During this time, he lived in Sydney, Adelaide, Brisbane and Melbourne.
Bob loved being a father and took an active interest in all his daughters' activities. This included helping with the running and administration of their music band. When they started playing softball he became an umpire and progressed to reach state level as well as going onto the Queensland state softball council.
After moving to Hervey Bay from Melbourne, Bob became very involved in the local community doing a wide range of volunteer work and quickly established an extensive network of friends. He had always been interested in music and singing and became an active member of Mansong, which is a regional men's singing group. At his memorial service the group sang "You Will Never Walk Alone" and "Danny Boy" which was one of his favourite songs.
Soon after arriving in Hervey Bay, Bob realised there was very limited information or support available for vision impaired people. To overcome this, he worked with local councils and Queensland Health to establish and fundraise for the Hervey Bay Vision Impaired Support Group. This group is now well established in the Wide Bay region and provides a wide range of activities, advice, advocacy and support to people with impaired vision and their carers.
Bob is survived by his three daughters, Yvette, Leonie and Katrina.

DICKSON-WAIKO, Anne
D. 20 April 2018
Born in Milne Bay in 1950 and raised in a prominent mission family in Wagawaga village, Dr Anne Dickson-Waiko was Papua New Guinea's foremost woman historian. Anne's accomplishments began early, as dux of the Kwato Mission School in 1962. Seven years later she graduated at the Goroka Teachers' College where she was again dux. She was a Fulbright Scholar at the University of Mississippi, and later a doctoral scholar at the ANU, winning her PhD in 1994 for a thesis which focussed on Feminism and Nationalism in the Philippines.
The Dickson family and the colonial history of eastern Papua are intertwined, and Dr Dickson-Waiko's recorded lineage reads like a roll call of some of the pre-colonial clan leaders in Milne Bay. Anne's great- great grandfather Diki Esau was a supporter of the London Missionary Society teacher Diki, one of the Loyalty Islanders who were active around Samarai Island from 1877. The teacher Diki gave his name to her forebear, hence the family surname of Dickson. Fifty years later Anne's great uncle, Osineru Dickson, was appointed personal assistant to Colonel JK Murray, PNG's postwar administrator (1945-52). Osineru's brother, the Hon Merari Dickson, first Papuan member of the legislative council of PNG from 1951, was Anne's paternal grandfather. (The name 'Merari' was given in the twenties by the Revd. Charles Abel in honour of George Mallory who had recently been killed on Everest). Another close relative was Dame Alice Wedega, who received the honour of MBE from the Queen in Port Moresby and later the title of DBE.
Dr Dickson-Waiko's teaching career spanned 40 years, starting at Port Moresby's Kila Kila High School. She joined the history department at the University of PNG in 1977. Outside classroom and lecture room teaching she travelled widely, delivering a large number of papers at international seminars on PNG history and politics – no fewer than 50 in all, including 'Those Massim Women' in 1984 and 'Women, Policy Making and Development' in Sydney 18 years later. She was also Deputy Dean of the School of Humanities and Social Sciences and twice head of history at UPNG.
Anne was always available to give advice to enquirers concerned with PNG women's history and the plight of many PNG women in male dominated societies. For writers in the Milne Bay Province attempting to unravel the complexities of traditional Massim societies, where women enjoyed a higher status than elsewhere, getting the balance right could be a trap to the unwary. Some of her knowledge was augmented by interviews with Sir Cecil Abel. I am in Dr Dickson-Waiko's debt for opening to me the nuanced matrilineality of Tavara and Daui-speaking society within Milne Bay itself.
Anne's final contribution was in the assembling of Voices from the War edited by Jonathan Ritchie, a collection of 220 pieces recording the memories and stories of PNG people about World War II. She led a team which recorded 60 interviews in Milne Bay.
Anne was married twice, first to John Kaniku, then to the historian and member of the national parliament Dr John Douglas Waiko who was one-time Minister for Foreign Affairs and also for Education. She had five children. Richard Kaniku, one of her sons, was among the speakers at Anne's funeral at the Reverend Sione Kami Memorial Church in Port Moresby. The burial took place at Wagawaga village in Milne Bay, a site of particular significance ever since Captain John Moresby's stay there with the crew of HMS Basilisk 150 years ago.
David Wetherell
Hon Fellow in History
Faculty of Arts and Education
Deakin University Geelong

DARCEY, Brian Frank
9 August 1928/Perth, W.A. – 14 May 2018/Cairns, QLD.
Our much-loved father passed away peacefully in his sleep. Widower to Ivy; elder brother to Gwen and Gilbert; father to Susanne, Judith, Belinda and Frank; grandfather to Janna, Jackson, Skye, Jasmine and Gryffyn; great-grandfather to Bowie, Violet, Finn, April and Noah; and uncle to Debbie, Robyn, Peta, Linda, Helen and Prue, he was 89 years young.
Brian was raised in Perth and the family moved to Melbourne in 1949. In 1951, he moved as a young man to Sydney, where he met Ivy, and married her in 1955 before relocating permanently to T.P.N.G. shortly after; initially to Port Moresby for 1 year; then to Rabaul, where all 4 children were born; and later in 1971 to Kieta on Bougainville. The Darceys officially left PNG in 1978 for Australia and moved to Cairns, Far North QLD.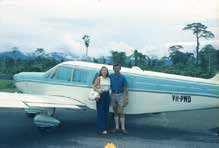 Brian worked initially in Rabaul for D.C.A. and H.Green & Co. but soon established his and Ivy's own business B.F.Darcey & Co., buying and selling cocoa, copra, timber, crocodile skins, bêche-de-mer, and shell to buyers in Europe. They were also Providor agents for Bougainvlle Copper mine, during the initial exploratory period. The offices were located above the Newsagents on Mango Avenue in Rabaul and in Toniva, Bougainville. For some years during the 1960s he was Chairman of the Rabaul Town Council (R.A.T.C.) and also a commercial Representative of the Australian Navy in New Guinea. It was in this decade that he established and planted the Rabaul Orchid Park at the base of Namanula Hill – with physical assistance from his four young children – which still flourishes today.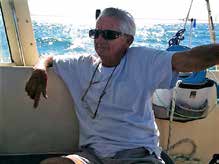 As the business grew in Toniva, a variety of sidelines —a dress shop, jewellery, and perfume— were added to the mix, along with an increasing number of genuine artifacts, collected by Dad on his many flights in and out of remote areas to source agricultural products. And let's not forget the legendary 'Buin Lodge,' purchased to give Dad somewhere to sleep on his frequent trips to Buin, and then to accommodate tourists willing to brave a 4-wheel drive 'safari' from Kieta to the Southern tip of the island. But without a doubt, his favourite destination was Fead Islands (Nuguria Atoll) and Malekolan, the family home of his closest friend, Graeme Carson. It didn't take much of an excuse to detour out there en route between Kieta and Rabaul. Many happy hours were spent supervising the constant running repairs of Graeme's outboard engines, while nursing a cold beer, followed by the obligatory dose of 'snake-bite medicine' (whiskey).
The artifacts were to become a mainstay of the business in later years. His vast library included many volumes on Oceanic Art and Exploration. His keen interest in Pacific art combined with his ongoing research resulted in him being recognised by international museums as a leading authority on Melanesian Art. Brian staged exhibits of curated genuine Melanesian artifacts in England, Germany and New Zealand, and facilitated exchanges with several museums, including London's British Museum.
A Latin scholar, he was always a keen linguist, in his final week he was speaking French for over an hour in his nursing home room, much to the astonishment of the nurses. He quickly learnt Polis Motu as a young Skipper working in the Papuan Gulf and mastered Tok Pisin in Rabaul. Classical music was his passion. He enjoyed opera, admired and followed Joan Sutherland throughout her illustrious career. As a graduate, his first 'job' of any note was as a radio announcer/disc jockey in Perth. Horticulture, particularly orchids was another lifelong interest.
Boats and aircraft were his obsession but his real love was sailing. His 1st boat 'Leeuwin' was a small 12 foot plywood dinghy, which he built himself during 1949-50 in the family garage, over the course of a year and then learned to sail in Melbourne's Port Philip Bay. The sale of this little boat allowed him to purchase a BSA Bantam motorbike, which he rode north to Sydney. During his 20s, between multiple stints as a labourer's assistant in Sydney, he built a small steel hull ketch with two male friends, over two years on a vacant block in La Perouse. During this period, Brian also twice finished the Sydney-Hobart yacht race, as crew. The yacht 'Kylie' was launched in Botany Bay and her maiden voyage was to sail around into Sydney harbour. Shortly afterwards 'Kylie' and her young three crewmen set off to circumnavigate New Zealand before returning via New Caledonia, and Lord Howe Island to Sydney Harbour, where she was sold on a year later. She remains afloat today! This bold approach— find first, train later—was to become a signature pattern throughout his life.
At age 27, Brian had completed his basic Ship's Master certificate and went to work for the Steamships Trading Company in post-war Port Moresby as a newly-qualified Commercial Skipper, with his new bride. The 'Doma' was his vessel, a sturdy coastal workboat that sailed the routes all around the Gulf of Papua, the Sepik River, the Torres Strait, the Papuan coast and the Coral Sea. You can read Dad's highly entertaining account of his first days in PNG at http://www.darceyco.com/2008/01/fifty-years-ago-in-new-guinea_01.html
The position of 'Sea Rescue Boat Operator' for the active Marine Base in Simpson's Harbour in 1956, working with the Catalina flying boat service proved too great an opportunity to resist for the young couple and they relocated to Rabaul. 'Arsover' was the small plywood 'Sailfish' class dinghy that he also built in Rabaul that provided the young family with many, many wonderful weekend hours of pleasure and racing at Takumbar Sailing Club in the 1960s.
In 1970, at age 40 he decided that their business required more flexible transport schedules and routes than the commercial airlines could supply. After purchasing his 1st aircraft in early 1970 in Sydney, he then proceeded to take an intensive 1-month pilot's training course at Bankstown Airport in that single-engine Piper Cherokee 160 'MSC'. Having qualified he then flew the small 4-seater plane northwards along the Eastern Seaboard and back to Rabaul taking one week, accompanied by his friend, decorated former NZ Airforce pilot Adam Anderson, a well-known commercial charter pilot in New Guinea at that time. A 2nd single-engine Piper Cherokee, this time an upgraded Model 180 'PWD' replaced the former aircraft. After some years flying regularly, Brian surrendered to Ivy's pleas for him to upgrade to a 'safer' plane. Again, he flew down to Australia where he sold the Cherokee and purchased a twin-engine Piper Aztec as the replacement, taking the requisite additional lessons, to successfully qualify for his 'twin conversion' pilot's license at Archerfield Airport before making the return flight from Brisbane to Kieta in his larger plane, reregistered as 'BFD'. In the 'Darcey family-friendly' 6-seater Aztec, he was able to fly both farther and faster between PNG, the Solomon Islands and Australia. Brian flew a total of 3,700+ hours in fixed-wing aircraft and only surrendered his pilot's license many years later, long after the sale of the plane and after he'd been sailing again for a while.
After 'going finish' from PNG it wasn't long before he bought 'Nyalin', a modest yacht that would see much ocean mileage under his helm in the following years, much of it spent exploring the Great Barrier Reef in detail. After several years of cruising about the Coral Sea, Brian and Ivy commissioned a new Arends-33 model yacht from the yacht builder in Woy Woy, NSW, with a customised (much-improved) interior layout designed by Ivy who was, by now, also an experienced cruising sailor. 'Tekani' was launched in 1984 and sailed many, many blue-water nautical miles, including an emotional journey back to PNG and the Solomon Islands, visiting all the familiar places and faces along the way. In his 70s, he worked as a commercial skipper of both the 35 metre 'Atlantic Clipper' charter yacht, and the 'Ocean Spirit' catamaran tourism boat operating out of Cairns.
Recovering from a successful battle with cancer, Brian at age 74 resolved to 'get back out there' once he was declared a Remission case. This time he took up non-engine Gliding, taking his qualifying lessons in Charters Towers and membership later at the Gliding Club in Dululu, QLD. He was astonished at the thrill that gliding gave and habitually went there twice a year, for 'a month of fun' as he called it. His last solo gliding flight was on his 80th birthday. 'Bougainville Blue' was the novel he published in 2008, an allegory based on the political situation in Bougainville prior to the Civil War there, which was critically well-received. In 2010, Brian aged 82 purchased his final yacht, a Ketch South Coast 36, renamed as 'Tekani II'. This beauty was a comfortable floating home for him for the last years, leisurely sailing solo along the Eastern Seaboard.
For us, his children, his values were very clear. Respect for the individual, privacy, and the elderly; kindness with the sick; lead by example; and adherence to the Rule of Law. He was against physical violence as a solution to any dispute. He was a dependable husband and a responsible parent who was determined to provide a stable, safe home for his family. He valued life experiences and learning above academia although his belief that as parents, they ought to provide for the best education that we children each strived for, was a strong motivational force for him in matters of business. Content in his own company, he was known to many but friend of a select few. Those who were fortunate to know him as a friend, experienced his deep loyalty and wide generosity.
An avid reader, feminist, environmentalist and outspoken advocate for justice, his most marked characteristics were his curious intellect and his fierce independence.
Here is a poem he identified with:
Momentum

I see before me fathomless depths and far flung distances—vastness upon vast.
I see names of places, transcendental spaces, strange faces;
I see routes across the earth, well tracked routes of famous men
Men saying "Come, I have been here, the way is not safe"
But Death stalks surely where you now reside
And Boredom… Death's brother.
A staunch atheist, his instructions were for 'an unattended cremation', no service at all. He firmly believed "Life is for the living." Raise a glass in his memory.

LAMING, Bruce
14 June I938 – 11 Sept 2017
Bruce made Buddina, on the Sunshine Coast, home in 1975 after an early working career ranging from the Snowies, Mount Isa mines, wool-classing in Tasmania and four years patrolling in Bougainville and Mendi in the Southern Highlands of Papua New Guinea. The first posting to PNG in 1970 for Bruce, wife Estelle, Andrew (4) and Susan (2) was to Wakunai, Bougainville. His tasks as a Patrol Officer even included disarming the last of the famous coast watchers, nearly thirty years after the end of World War II. Daughter Julie Maree was born at the Bougainville copper mine on 3 May 1972. In Mendi, Southern Highlands, as Council Adviser to the Mendi Council, Bruce was very proud of the Bailey Bridge he was able to secure, bring to the area, and erect for the benefit of the local Mendi people.
After leaving PNG in 1975, shortly before Independence, Bruce returned to the Sunshine Coast. He joined the local newspaper and was circulation manager in the small team that established the Sunshine Coast Daily, the first regional daily newspaper to commence in Australia for many years. In 1992 Bruce won the new State seat of Mooloolah for the Liberal Party. He was Whip, Housing and Public Works spokesperson and Deputy Speaker during that time. Unlike many, Laming maintained community involvement during and after representative life. He was a life member at Alexandra Headlands Surf Life Saving Club and the Sunshine Coast barbershop chorus. He was rear-commodore sailing at Mooloolaba Yacht Club winning plenty of silverware on his Sonata 8 Sunburn. He passionately supported Carlton and played Australian Rules for Townsville, Mount Isa, North Queensland, touring Papua New Guinea to promote the sport. In 2006 he earned a BA at Sunshine Coast University, analysing the controversial Howard gun laws. In 2009 he won the Australian Writers' Fellowship best short story at his first attempt. His books, essays and poems are among the few literary works emanating from someone who worked in Australia's shearing sheds, mines and construction sites in the 1950s.
How much of Australia's heritage has been lost simply by never being chronicled? Mount Isa actually forgot it had a Rovers football team dating back to 1959 because it dissolved in the midst of a miners' strike two years later. Laming's assiduous collection of Club memorabilia re-dated the Club and ensured the 50th anniversary was celebrated on time. Back in 1961, it was Premier Frank Nicklin whose state of emergency ordered the miners back to work. By 1975, Nicklin lived his final years at Upper Gay Terrace, Caloundra, unaware that his new neighbour was Laming, one of the miners involved but also a future State Parliamentarian.
Bruce will be forever loved and missed by wife Estelle, children, Andrew, Susan, Julie and their families.
Estelle Laming

LEHMANN, Bruce Victor
Born 01/03/37 and passed away 31/02/17
Bruce was in Papua New Guinea from 1957 to 1966 where he worked for the Prison Department under Malcolm English. He was involved in the first PNG election as a Field Supervisor and was on the committee into the inquiries for liquor. He was also involved with the Scouts as a Scout Leader. His health suffered and he contracted dengue fever and malaria. So, he returned to Australia and in 1970 married his wife of 46 years, Mary.
They had three children Anne, Debbie and Brett, resulting in eight grandchildren and six great grandchildren. He passed away peacefully with his beloved Mary at his side. We miss him. He was always proud of his time in PNG and loved reading the Una Voce magazine.
Anne M Sheridan

MENNIS, Brian
Late of Castledine QLD. Passed away peacefully on 21 May 2018. Aged 83

RUTHERFORD, Josephine
Late of Cleveland QLD. Passed away peacefully on 9 May surrounded by her family. Aged 83

SAVAGE, Colin
Died 9th March 2018
Colin was born in Belfast on 7th March 1945. He graduated and took his teacher training at Queen's University, Belfast and in 1967 he went as a VSO volunteer to teach in Gedaref in Sudan. When he returned home, "The Troubles" had begun and he taught for a time in Somerdale High School, located on one of Belfast's flash points, but in 1972 he responded to an advertisement placed by the Australian Government for teachers to work in Papua New Guinea and he was appointed to teach on Buka Island. When PNG became an independent nation Colin decided to remain in the country but then the the outbreak of Bougainville's own "Troubles" required that government employees were withdrawn from the province, he had to leave.
In 1994 Colin, who was then principal of Rabaul High School, was forced to move again this time because of the eruptions which caused the evacuation of the school. Moving along the coast to Kokopo he tackled the task of fitting the teachers and students from three schools into a building designed for one but he was determined that students whose home life had been disrupted should not lose their education as well. When in 2017 he was diagnosed with pulmonary fibrosis, the doctors were at a loss to explain how a man with a healthy lifestyle and no exposure to industrial materials could develop such an illness; their best guess was that it was probably due to his exposure to volcanic dust in Rabaul. After Kokopo, in 1998, he was appointed as an inspector in New Ireland where he remained until his retirement in 2003. In the cause of education nothing was too much trouble, just before his retirement, while on temporary secondment, he walked for over a day to reach a remote school in Oro Province which had not received official support for some years. He was awarded the BEM for his services to education.
On his return to (old) Ireland Colin continued his passion for education by becoming a governor of the Belfast Hospital School and maintained his interest in the affairs of PNG by travelling to support the national cricket team on its visits to Ireland and paying the fees of at least one student at a UK college. In many ways Colin was a man of contradictions, he never owned any form of computer but he was diligent in making sure that his teachers were well equipped for the computer age; his friends testify that he was great company but he was also very comfortable to be alone; his life was formed by his strong Christian faith but many who were close to him will be surprised to know that he was a member of the Religious Society of Friends. Faith was always something to be lived rather than talked about.
When he learned that only palliative care was possible for his condition, Colin put his affairs in order and learned to live within the restrictions which his decaying lungs placed on his life. In his final months he was confined to his apartment, needing oxygen even when sleeping and spending time with his books, music and crosswords. He set himself two final targets, to live until his birthday and to die at home and with characteristic determination he achieved both (just). Colin is survived by his sister, Ruth, and brother, Brian, whose lives are less colourful for his passing.
Brian Savage


SWEENEY, Jack
D 19 May 2018
Further details in December issue
UV correction to name spelling in 2018, No 2 – June p51
Vale Thomas Antony DIETZ. (Corrected on PNGAA website)