Vale – Una Voce June 2018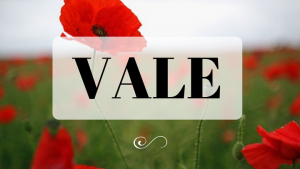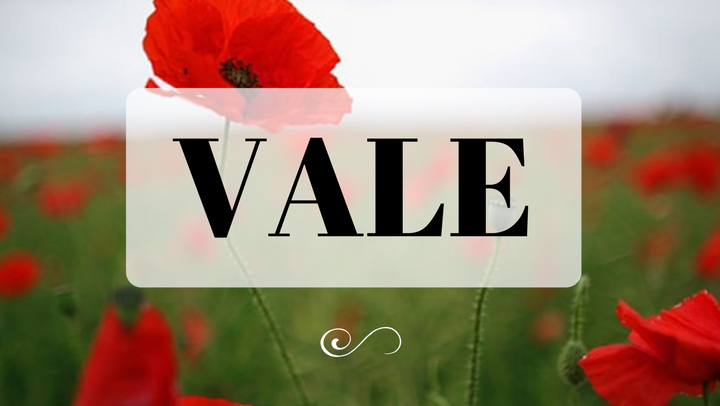 BELLIS Gerald (Gerry) Joseph, COLE, Robert (Bob), DIETZ, Thomas Antony, HONISETT, William Charles, SMITH, Leonard "Frank", UECHTRITZ Mary Louise, WALTERS, Noel Henry.
BELLIS Gerald (Gerry) Joseph
Died 13.4.2018 at 3am after a long illness which he bravely fought for some years.
Born in Cobram, Victoria, he joined Victoria Police as a cadet in August 1957 resigning in December 1959 to be inducted into the Australian Army under the National Service Regulations and served three months followed by annual monthly camps. He then worked for a short time in the Victoria Department of Public works. He re-joined the Victoria Police on 19 February 1960. He served in several suburban stations, country stations, and the Mobile Traffic Section. He resigned on 31
October1965 when in company with Leo Newport and Geoff Brazier he joined the RPNGC.
He was appointed to RP&NGC on 31.10.1965, with rank of Sub Inspector, file nr p435. He served at Port Moresby. Mt. Hagen and Goroka, In 1965 he was appointed an Inspector 3/c in the newly formed police Special Branch then serving at Pt. Moresby, Kieta and Rabaul. In 1967 he was attached to the Police Association. He resigned on 9.6.1972. Gerry was generally regarded as a "bloody good bloke". Following this he worked in the security division of the aviation industry, became an insurance investigator in the course of which he made many return visits to PNG. He also had interests in the taxi industry. He leaves a widow, Yuko, and two children.
His funeral was held at 2pm Thursday at St Mathews Anglican Church, Grovely. 35 Church Rd, Mitchelton. The end of an innings well played.
G. BRAZIER
COLE, Robert (Bob)
D. 25 March 2018
Valerie Thornton posted this on 16 April 2018 in the Facebook group 'In Memory of TPNG and PNG kids we grew up with'
DIETZ, Thomas Antony
D. aged 95,
A former PNG teacher and chief interpreter of the Papua New Guinea House of Assembly 13.12.1923 – 06.03.2018
Funeral Service City United Church, Canberra 15.03.2018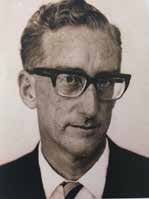 Tom Dietz was born in Sydney and educated at Scotch College, Melbourne. The day after leaving school in 1942 he enlisted in the Australia Army. Tom spent most of his military career in the Signal Corps. In September 1943 he was posted to Papua New Guinea where he served in the Kokoda campaign, in fighting around Lae and Finschhafen. Tom was in the 19th Australian Line Section, which provided telephone lines for advancing infantry. It was a hazardous task maintaining telephone lines linking the forward troops with their headquarters. The Japanese often cut the lines and ambushed Australian troops sent to repair them.
After the war he took up a scholarship with the Victorian Forestry Commission which had been offered to him before he enlisted. However, like many ex-servicemen he found it hard to settle down and he tried several jobs before opting in 1942 for a career as a school teacher in PNG. When he arrived in Port Moresby, the schools catered only for Australian and other expatriate children. There was little opportunity for local children. However, Tom, after a day's work, began teaching a small group of Papuan youngsters. They in turn helped Tom in learning the local Motu language and, over the years, he became an authority on the language and its culture.
It was said he loved to teach. And he loved to learn. He was passionate about the importance of education and literacy. Tom is survived by his wife Hane, daughter Susan-Dietz Henderson and son Tommy.
Submitted by Don Hook. Scotch 1947-51
________________________________________
Eulogy written by Mr Dietz's children, Susan and Thomas
THOMAS ANTONY DIETZ
Former Chief Interpreter of the PNG House of Assembly, school teacher and headmaster in local PNG schools (Kila Kila, Hagara, and Logea Island), Thomas Dietz passed away in Canberra on 6 March 2018.
As a young World War II soldier, Mr Dietz served in the Australian Armed Forces in the then Territory of Papua and New Guinea. After the conclusion of the war, he returned to devote decades to the service of Papua New Guinea, helping to shape the curricula of PNG's school system and educating many high level decision-makers in PNG today.
He loved to teach. And he loved to learn. He was passionate about the importance of education and literacy, and devoted his life to it. He believed it was fundamental in opening up opportunity and providing independence for the individual, principles he deeply believed in. His deep commitment to PNG was clearly felt inside and outside the school environment. His connection to the Motu culture was profound, marrying into the Hila Lahui family of Gunina clan. He understood the importance of perpetuating traditional Motu culture in modern society – this was the inspiration behind his son's creation of the Gida project of Motu cultural preservation.
Mr Dietz's love and respect for his wife was profound. To him, the greatest tribute to her was not a poem, nor any monument, but building in her honour, the lives and minds of their three children; Nancy and Susan, and Thomas. He nurtured in them an indelible love and respect for their mother, her culture, her language, and her people. In doing so, he also enriched their lives, and multiplied their very identity – completely Australian and completely and truly Motuan. These are gifts that have no parallel.
He loved his wife Hane's singing. He spent many years sitting in his wife's family's house in the village, quietly listening as they sang their peroveta. He would happily listen for hours. And even when he was in the deepest entrapment of Alzheimer's, Hane's singing would still bring a smile to his face. They spent 59 years of devoted marriage together.
Mr Dietz did not care for high office or a high profile. But his influence on many people has been profound, not just because of specific events or achievements, although there were a few, but in the way he lived his life. He taught his children to look beyond the superficial; to look into people's hearts. To treat people with kindness and respect. To be true to yourself. He was principled, humble, and honourable. A man of dignity and integrity. He trod his own path, not caring about convention but about what was right and good.
He was an articulate, deep thinking man, but in recent years he had been held to ransom by Alzheimers. His children are fiercely proud of their father – a good, fair, honest, gentle man. He is, and always will be, dearly loved. Thomas Antony Dietz, the door to paradise has opened for you. Go, and rest in peace.
M.R. HAYES (1959-1974)
HONISETT, William Charles
D. aged 90 on 24.3.2018
HONISETT William Charles died peacefully at Yarra Junction, Victoria aged 90 on 24.3.2018. Born in Narrogin W.A. aged 18, he joined the Royal Australian Air Force (s/n 89577) on 3.8.1945 in the closing months of WW2 and trained as an air gunner by which time, the war being over, he was discharged on 28.5.1946. On 19.5.1950, he joined the Western Australia. Police (s/n 2410) and served until 28.2.1957.
A few weeks later he was sworn into the Royal Papua & New Guinea Constabulary (s/n p157) at rank of Sub Inspector on 9.3.1957. He served at Bougainville, Kainantu, Kavieng, Lae , Madang, Moresby and Rabaul and was retrenched on 4.7.1974 at the rank of Superintendent from Royal Papua New Guinea Constabulary under the provisions of the Permanent Officers Employment Security Scheme as Papua New Guinea moved to Independence. He was awarded the Police Long Service and Good Conduct Medal in September 1973 and was subsequently awarded the RPNGC 1988 Centenary Medal.
Contemporaneously with RP&NGC he served with Papua New Guinea Volunteer Rifles when at Madang in "C" Coy (s/n 860064) from 1959 and was discharged at Lae in 1962 at the rank of Sgt. While at Lae he co-founded the Lae Game Fishing Club. He was also a keen photographer.
After PNG he returned with his family to W.A. where he owned child care centres, moved into manufacturing (during which time he invented a type of lawn sprinkler) followed by owning several taxi cabs. With his health failing he moved a couple of years ago to stay with his daughter Christina in n.e. Victoria. His wife, Christina and his son William predeceased him.
He is survived by daughter Christina, and her family.
SMITH, Leonard "Frank"
D. 26th April 2018 (aged 96 years)
Frank was a soldier in World War 2 and ended the War as a Staff Sergeant being discharged in March 1946. In 1947 Frank went to PNG working with Sunshine Gold Development as a motor mechanic and welder. At the end of 1950 he went back to Sydney and started to learn to fly at Kingsford Smith Aviation Service and at the end of 1951 gained his Private Flying License. In 1954 he returned to Madang working for Modilin Motors but returned to Sydney to gain his Commercial Pilot's License. Returning again to PNG in 1955 Frank commenced flying for Madang Air Services, then Madang airlines and Ansett M.A.L.
In 1962 Frank married Betty Curtain, a Registered Nurse at Madang Hospital, who were married for 55 years and had one son Michael. In 1963 Frank and Betty moved to Wewak where in 1968 Frank was promoted to Senior Pilot. 1968 saw Frank and his family return to Sydney where Frank worked for Rex Aviation until his retirement.
Submitted by Betty Smith

Post Script: Frank was on the Management Committee of the PNGAA. Frank, with Pat Hopper, were the ''Caring Committee'' and Frank would regularly visit people in hospital or at home over many, many years – an absolutely warm, kind, caring and exceptionally humble gentleman – loved as a pilot too.
Andrea Williams
UECHTRITZ, Mary Louise
More information can be found HERE
WALTERS, Noel Henry
D. 26 October, 2017
Noel was born at Coffs Harbour, NSW on 31 October, 1939. He died at Narrabeen, NSW just five days short of his 78th birthday.
Recruited as a Cadet Patrol Officer, Noel was amongst the 2nd February, 1959 intake to serve in the then Department of Native Affairs. Rising to the rank of Patrol Officer after two years and then Assistant District Officer (ADO), he served on various lowlands outstations. In 1967, he was posted to Wutung in the West Sepik District (now Sandaun Province). The responsibilities of being in charge of that small remote Patrol Post were considerable, to say the least, as it was a border station which administered an area into which many OPM rebels often sought refuge with the Indonesian military in hot pursuit. Thus, Noel was made an acting District Officer (a/DO) for the duration of his time there.
As was often the case in those days, a transfer to another District was the norm after a couple of terms, often from the coast to the Highlands or vice versa. Thus, it was that Noel spent time in Chimbu (now Simbu Province) as an ADO. By 1972, Noel was in Mount Hagen as the Regional Training Officer for the Highlands. In this role, he trained and mentored junior kiaps and Lands Officers until the regional system was abandoned circa 1980 and his position was abolished, along with that of the Regional Local Government Officers.
Holding his substantive title of District Officer, Noel played an important role, in the background, as adviser to the newly promoted District Commissioners after rapid localisation was introduced. Lucas Waka and Charlie Ali were among those to benefit.
As the old system changed, along with the times, the position of District Commissioner was abolished and a new office of Secretary was created. There was some initial confusion between the roles of Provincial Secretary (political appointees) and Administrative Secretary (Head of the public service for the newly created Departments of the Provinces).
Noel was made acting Secretary for the Western Highlands Department for a few years and made many friends amongst both the expatriate and PNG communities during that time. People who spoke highly of him were the late Suzie Bonnell (Provincial Planner), late George Bailey (District Court Magistrate), Ron and Pattie Hiatt (Ron a former Deputy District Commissioner and later Placer Community Affairs Management), Provincial Engineer (and also Placer later) Peter Dorflinger and his wife Colleen, late John Coleman and wife Joan and many others, too numerous to add.
During those years Nambuga Mara was Premier for a time and was followed by Paias Wingti. The latter became PNG's third Prime Minister (1985-88 and again 1992-94).
As Secretary of WHP, Noel played a big role in planning for, and sometimes accommodating, the many VIP visitors to Mount Hagen. Queen Elizabeth and Prince Phillip visited in 1983, and later Pope Paul spent some time there during the first-ever papal visit to PNG.
Among Noel's personal effects were some carved Sepik lounge chairs and a couple of Carver Chairs that he had purchased over the years. He used his two Carver Chairs for Her Majesty and Prince Phillip to sit upon in the podium constructed for the visit. Similarly, the two chairs were also used during the visit of the Pope. Noel had them placed on the red carpeted podium constructed for that occasion. The carpet was relocated to the residency along with his chairs after the event. All became a talking point when Noel hosted various visiting dignitaries, and others, to Mount Hagen.
After some 25 years of government service, Noel resigned and was subsequently engaged by Placer at Porgera, where he served for a number of years as Land and Community Relations Manager. The successful development of the mine owes a lot to Noel's magnificent work in that role.
Noel retired to the Gold Coast and became something of a recluse. He suffered from dementia and moved into the RSL Life Care Centre at Narrabeen in 2011. It was there that he died in the presence of his beloved sister, Delma Kelso.
Close friend Alan Stevens describes Noel as a wonderful person to work for and remembers "his deep and insightful knowledge of the local people and community structures ……. who consequently gave valuable direction and advice". Alan claims that Noel was very protective of his staff and that he had a healthy disregard for authority and the courage to fight against policy or direction that he thought could be improved upon.
We second Alan's sentiments. Vale Noel – your sense of humour and story-telling will be remembered by your many friends, until we too fall off our perches.
Warren Bartlett and Chris Warrillow.