Vale – March 2018 Una Voce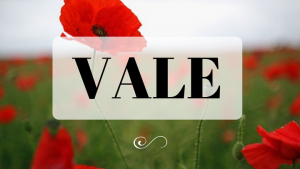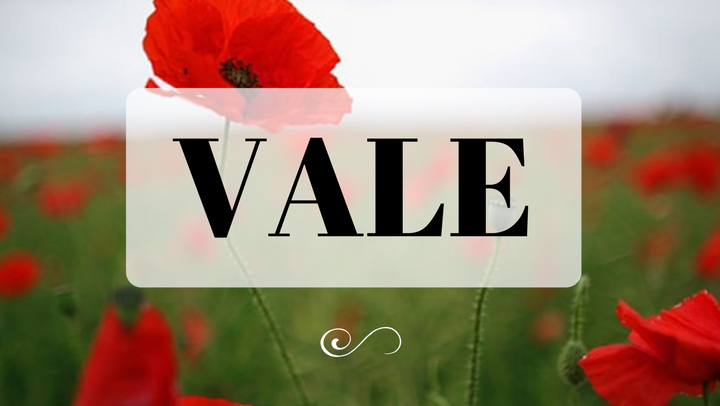 BODMAN, Henry; BURFOOT, Geoffrey Robert; BUTLER, Leo Matthew; COOTE, Margaret McCausland; FLETCHER, Lekei; GIBSON, Warren Leslie; JOHNSON, David; MARTIN, (John) Des; McLAY, Alan John; MIDDLETON, Sir John KT OBE; NOBBS, Ken; PFUND, Kurt; SHELLY, Terry; TWOHILL, Sr Berenice (Dympna Mary); VERATUA, Henry
BODMAN, Henry
(14 August 2016)
Henry was a prominent member of the 1962 ASOPA intake.
His first year in PNG was spent teaching at Tavui Primary T School and this was the start of a distinguished career in PNG education. Henry spent three years as Headmaster at Kabagap near Kokopo, and five years as Headmaster Hohola Demonstation School Pt Moresby. During this period Henry was also a member of the curriculum development committee, Chairman of Pt Moresby Primary Schools Sports Association and a Charter Member of the national executive of PNG Teachers Federation.
During 1973-75 he was Assistant Director in the Department of Posts and Telegraphs.
Henry was much involved in the Port Moresby Australian Rules Football Club (PMARFC) and its subsequent reunions. The 50th reunion in 2010 was a highlight for all but especially Henry who was awarded a Moresby Past Players 'Association Life Membership' – the first issued in 35 years.
At this function all in attendance were issued with a copy of the PMARFC story 'Long Taim Bilong Port Moresby Australian Rules Football Club 1955-1975', a 60-page glossy publication.

BURFOOT, Geoffrey Robert
(8 January 2018, aged 94 years)
Late of Tyalgum, formerly of Roseville, and New Guinea. Passed away unexpectedly.
Geoff first joined the Provisional Administration of New Guinea as a Patrol Officer on 13 May 1946. He had brief service at Pt Moresby, Lae, Kaiapit, and Higaturu before going to Tufi for 17 months then to Iona as OIC. Following leave he served a term as Patrol Officer at Chimbu. He was recalled from his next leave to the Mt Lamington disaster and was associated with that calamity for nine months before being transferred as a/ADO Abau and some four months later to Port Moresby. Before going to ASOPA he served at Kikori then as ADO and DO (District Officer) at Wewak, Aitape, Goroka and Chimbu.
Loved Brother of Joyce (dec'd). Good friend to the people of the Tyalgum community, especially the congregation of St John's Anglican Church.

BUTLER, Leo Matthew
(Born Korumburra, Victoria, 24 July 1928; died Echuca, Victoria, 6 August 2017, aged 89 years)
Leo worked as Auditor/Accountant/Marketing Manager with Mobil Oil in Lae, Port Moresby, Goroka and Mt Hagen from 1952 to 1964 and travelled extensively throughout the country in those roles.
He wrote fondly of his PNG memories in a number of articles that were published in Una Voce over recent few years.
Leo leaves behind a brother Patrick, children Lachlan and Jane, their spouses Jennie and Tony, and grandchildren Maddie, Sophie, Ollie, Harry, Ella and Duncan.

COOTE, Margaret McCausland
See more Here

FLETCHER, Lekei
(7 October 1915 – 21 July 2017, aged 101 years)
Originally of Gabutu Port Moresby PNG and late of Marsden. Loved and devoted wife of the late John Harry Fletcher for 76 years. Loved mother of 11 children – Jessie, Tom (dec'd), Alice, Margaret, Yvonne, Helen, Lister (dec'd), Norris, Lily, John and Judith (dec'd). Much loved by 36 grandchildren, two adopted grandchildren, 80 great-grandchildren and 13 great-great grandchildren.

GIBSON, Warren Leslie
(D. September 2017)
JOHNSON, David
(4 May 1926 – 21 September 2017)
David Arthur Johnston was born on the 4th May 1926 died 21 September 2017. He was born in Tenterfield NSW and died in Perth Western Australia. He is survived by four children: Rosemary, Ian, Philip and Anne. David was one of the early pioneer missionaries who entered into the Southern Highlands with the Methodist Overseas Mission.
He was brought up a dairy farm in Tenterfield. After training at Hawksbury Agricultural College and then George Brown Methodist Missionary College, he was invited to work as an Agriculturalist at Mendi in the Southern Highlands. He along with his wife Beryl were working with MOM from 1952- 1960. When they arrived with a small baby, David had to build his own house from local materials and find a way of sourcing water effectively.
In Mendi, David developed an Agricultural lease and planted a variety of vegetables and fruit to supplement the staple diet of the local people which was primarily sweet potato. He also grew plots for selected people which entailed teaching them how to manage and prune as well as introducing shade crops. The plan was to introduce higher protein crops and later livestock. He introduced cabbage, a stronger variety of beans, peanuts, and bananas. He also introduced bees and fowls to the valley. He flew in calves and a bull from Goroka to establish a small herd. Today it is fairly common for Mendis to own cattle which they prize highly.
To make contact with and communicate about agriculture, David had to learn the Mendi Language (Angal) The best way to do this was to sit in the gardens with the people because there was little pidgin English and no English spoken at that time. This entailed hours of patient listening, recording and clarifying language: the outcome was that David developed a good grasp of daily language over nine years. He enjoyed his linguistic work and saw it as strategic in understanding the culture and daily life of the locals.
On Sundays David would frequently walk up and down the Mendi valley; call people together in the gardens and conduct a short church service, using the teachings of Jesus about gardens, crops, food, returns and faithfulness as his themes. He became close to a young man 'Wasun Koka', who helped him with daily translation of parts of the bible over two years. This first draft became the basis for more accurate translation later on. After David left Mendi, Wasun became the first Christian convert amongst his people and was trained in Raronga College in Rabaul and then a bible college in Brisbane. He then returned to PNG as the first ordained pastor in Mendi then later Bishop of the church there. David kept in regular contact with Wasun and family until his death.
David was invited to take part in a number of patrols of other parts of the highlands including North Mendi Valley: Kandep, Mab and Dimipa and he explored Mt Giluwe with a government patrol.
After he returned to Australia in 1960, he moved with his family to Orange and worked at Wolaroi Boy's College as a teacher of Agriculture, then Deputy Headmaster and Acting Headmaster. He and Beryl were very active in the Methodist Church in Orange.
In 1969, the family moved to Perth, as David was offered a position at Scotch College as a Science teacher, then Dean of Science and later Master-in-charge of St Andrews House – a pastoral division of the students. Finally, he became Head of Scotch Junior School, which he felt was one of the happiest appointments of his time at Scotch.
David and Beryl were involved in Scarborough Methodist – Uniting Church, their local church. He was trained as a lay preacher in Tenterfield and continued that role in the Uniting Church for over 50 years.
He was a gregarious, warm-hearted man who had many friends and kept contact with a wide circle of colleagues. David enjoyed learning about new ideas and continued to study formally and informally all his life. He loved his family and was proud of them. He will be sorely missed.
Author: Rosemary Snibson (Nee Johnston)

MARTIN, (John) Des
(1 February 2018 aged 92)
Nature's gentleman, Des Martin passed away on the 1st of February 2018 aged 92. It's fair to say that when advised he had only days to go, Des approached his death in the same way he always exhibited in life—with his thoughts of others and strong, personal courage.
Des was a soldier in World War 2 and ended the war as an Army Sergeant serving in New Guinea. The sights Des saw as the Japanese retreated along the Northern New Guinea coast stayed with him all his life. He swore he'd never go back. When he returned to Australia he was transferred to an Army Militia Unit the 30th Bn in North Sydney. Amazingly, some 20 years later, I was to enlist in the same Unit whose regimental history and affiliation was with the British 42nd Regiment of Foot known world-wide as the (Scottish) Black Watch. After a few years away from New Guinea however, Des applied and was accepted as a Kiap (Patrol Officer) in the then Territory of Papua New Guinea. He ended up as the star in a documentary film 'Along the Sepik' where he was stationed at the time at Ambunti as the Assistant District Officer (or ADC).
Many times, Des and I would compare notes about what it was like to confront hostile situations as a Kiap in the 1950s. In his final days, Des remembered one confrontation where his patrol was under attack and 'the arrows fell like rain'. He ordered his police not to fire as he and his NCO ran forward. Des fired his pistol into the ground and disarmed the startled fight leader who was about to shoot his arrow at Des. This action eventually led to peaceful negotiations. If Des had been a member of an Australian uniformed service at the time, there is no doubt in my mind that this action would have been officially recognised as meritorious. Yet the Australian government and people virtually knew nothing about the actions of TPNG Kiaps like Des, such were the conditions of service that Kiaps operated under. Former Kiaps were only officially recognised a few years ago with the Police Overseas Service Medal.
Des and a fellow Patrol Officer were responsible for the initial response when Mount Lamington erupted in 1951 and wiped out the Northern District (now the Oro Provence) government station of Higataru and the thousands of people then living in the surrounding area. The mopping up operations were something no one could possibly imagine with the remains of hundreds of decaying bodies to be hurriedly buried. Afterwards, Des was just expected to recommence his duty as a field officer. It was for his actions at Higataru that he was honoured by the PNG government with the award a few years ago of the Order of Logohu.
Returning from TPNG with his beloved wife Pam in the mid-60s, Des worked with the Australian government until his retirement. Des conducted an energetic retirement however that in later years involved letters to The Australian newspaper, a publication he read from cover to cover every day. He also made numerous thoughtful and informative posts on various internet sites. He was awarded a prize for one of the articles he wrote about his time in TPNG that was published in the International Police Association journal, Police Down Under. He also wrote about his father's exploits as a New South Wales policeman and serviceman in World War 1.
Des and his beloved wife Pam retired to Buderim on the Queensland Sunshine Coast and Pam passed on a few years ago so now they are united. Des is survived by his son and daughter and his grandchildren. A true mate that will be sadly missed by all his family and friends.
Paul Oates

McLAY, Alan John
(16 January 1945 – 3 January 2018, aged 72 years)
Alan, who was President of the Lae Chamber of Commerce and Industry died at Angau Memorial Hospital after a two month illness. The Lae Business Community has lost an icon, a man who was passionate about business in Morobe and vocal about issues that would affect the business community. Alan first went to Papua New Guinea as a Cadet Patrol Officer in 1964, under the Australian government, and was posted to Pomio in East New Britain.
Between the early 1960s and late 1970s he worked as a kiap in Wakunai in the Autonomous Region of Bougainville, Kerowagi, Sinasina (Chimbu) and Madang. He was presiding officer in the 1968 elections in the Bainings Mountains when Sir Jerry Nalau was the first native returning officer. Alan remained in PNG after independence and became Deputy Commissioner of Morobe Province from 1981-85 under Commissioner Sir Jerry Nalau, with whom he formed a close friendship. After leaving government affairs, Alan ventured into the private sector, working as an administration manager for Sullivan's Wholesale before setting up his own consultancy where he worked on fixing work permits for expatriates and assisting local companies in registering their businesses. In 1995 he took over the role of former Lae Chamber of Commerce President Phil Franklin and held the post until his death.
His wife, Nellie, said Alan became ill on the last week of October but she decided not to take him overseas for treatment. "I made the decision for him to seek medication here because he could not walk properly and was not strong enough to go abroad," she said.
Sir Jerry said McLay was his brother for more than 40 years. "We have been working together and I used to call him my white brother," he said.
Australian High Commissioner to PNG Bruce Davis said McLay had made a tremendous contribution to the Australia-PNG bilateral relationship, over many years. The High Commissioner said that McLay served as the Australian Honorary Consul in Lae from 2013 to 2017, and subsequently as a Consular Warden, provided outstanding service as a representative of the Australian government, assisting Australians in need and strengthening the connections and friendships between Australia and Papua New Guinea.
"As president of the Lae Chamber of Commerce and Industry, Mr McLay made a significant contribution to the expansion of economic, trade and investment ties between the two countries."
"During the annual Australia Week program of activities, Mr McLay played a central role through organising highly successful events in Lae," the High Commissioner said.
Alan is survived by his wife Nellie his son Alistair and daughter Kathryn.
Nellie McLay

MIDDLETON, Sir John Kt, OBE
(19 July 1930 – 1 December 2017, aged 87 years)
John spent his early childhood on Karkar Island. He returned to Australia with his mother Alice prior to the outbreak of World War Two. He attended primary school in Sydney at Mosman Public before going on to SCEGS (Shore School in North Sydney) from 1941-1946. After graduating from Shore he had a short career with CSR (Commonwealth Sugar Refinery).
In 1948 he returned to New Guinea on MV Montoro and assisted his father Max with rehabilitating the badly run down copra plantations after WW11. John left Karkar in 1949 and spent a year learning accounting with Charles M Harvey accountants. In 1950 he was back on Karkar assisting his father.
In 1962 Sir Hugh Foote led a delegation from the UN to report on the Trust Territory of Papua and New Guinea which led to the setting up of the House of Assembly in 1964. At the government's urging John stood for election in the Madang / Sepik electorate and lost to Frank Martin. In 1968 he stood again for the Sumkar Open electorate and won. He was re-elected in 1972 and was very involved with the ushering in of Independence in 1975. Independence saw the start of political parties. John remained an Independent.
Under the then opposition leader Tai Abel, John became the shadow Minister for Finance. Tai was not an english speaker so depended on John for the budget reply. In 1977, then Prime Minister Julius Chan asked him to be chairman of the Fiscal Commission. He also served on the Constitution Committee. It was at this time that he was awarded an OBE for services to Government.
John was elected Deputy Chairman of the Cocoa Board in 1980 and, in 1982, became one of the founding Directors of Ramu Sugar, a post he held until 1990 when Ramu was purchased by New Britain Oil Palm. John was also Chairman of the Planters Association later to be known as the Growers Association. He also served on the Board of the Copra Marketing Board which was later known as Kokonas Industri Koporesen, for which he was also elected chairman briefly.
In 2000 he purchased his brother, Roger's shares in the family company, Kulili Estates, and Roger retired to Australia. After this John retired from public life.
In 2003 he was awarded a knighthood for his service to politics and agriculture. A number of medical operations on his spine and ankle limited his travels. He spent nearly all his time at the family home on Karkar Island eventually resigning from active participation in the family business leaving it to his two sons. He died at home on Karkar Island, which was his wish, and is buried with his mother and father beside the sea near the family home at Kulili.
The people of Karkar honoured him and his service with a moving and beautiful burial ceremony. Sir John loved PNG, in particular the Island and people of Karkar, who's interests he served to the end. John is survived by his wife Anna and two sons Brett and Derek.
Derek Middleton

NOBBS, Ken
(20 October 2017, aged 79 years)
After graduating from College in Auckland NZ with an Accountancy Degree, Ken was offered employment in Papua New Guinea. He became the Post Master in Mt Hagen and later at Madang. Ken's two children were born in PNG.
Later, after moving to Norfolk Island Ken remained in close contact with many of the friends he made in PNG and, over the years, many PNG ex-pats visited Norfolk Island on holiday and were made welcome by Ken and his family.
Ken could trace his ancestry back to Pitcairn Island and the Mutineers from the Mutiny on the Bounty. Ken was a major identity in the business community of Norfolk Island right up until his untimely passing at home. He was the owner of Cameralines camera store on Norfolk Island for a period of 49 years until he retired and closed the business in 2016.
Barbara Elliott

PFUND, Kurt
(8 June 1935 – 11 December 2017)
Swiss artist and former resident of Port Moresby, Kurt Pfund, passed away in Switzerland after a short illness. Members will remember him living out at Laloki in the 1960s & 70s where he painted and drew cartoons for the South Pacific Post and Black & White magazine.

SHELLY, Terry
(28 December 2018 aged 77 years)
Terry's early career was as a cooperatives officer based in Kundiawa. He worked with the farmers of Chimbu to grow and market coffee as a cash crop, later joining his wife, daughter and sons as he established Nowek Ltd in Goroka. Nowek became a major local company concentrating initially on coffee processing and later diversifying into a thriving winery (strawberries and other local fruits providing the raw material) and a host of spin-offs in the manner of the true entrepreneur.
He drove his employees hard, paid them well and looked after them grandly and always showed huge benevolence to the ordinary people of the Chimbu and Eastern Highlands whom he loved.
Terry, Murray Bladwell and others collaborated on a number of projects carting books and medical equipment from Australia to PNG – much of it paid for by PNG Attitude readers with Terry always the most benevolent.
Just before Christmas last year, for example, over 100 Simbu schools and rural health centres were showered with boxes of books gifted by the Toowong Rotary Club in Brisbane. Murray and Terry worked together to deliver the Books for Simbu project, resulting in a huge shipping container of 11,000 books and health items. Terry's companies Nowek and Winestar kicked in the K25,000 required to buy and ship the container from Brisbane to Goroka and Kundiawa.
Although based in Goroka and making his business there over many years, Terry was always regarded as one of the great waitsikin man blo Simbu.
He fell in love with one of Simbu's beautiful mountain orchids, Lyn from the Kamaneku tribe, and they married. Lyn became Terry's lifetime partner and they had beautiful children: Louis (deceased), Trevor, Sarah, Ben, Terry Jnr, Joe and Jasmin.
Ben and Joe now run the family businesses in Goroka (including coffee, wine, construction, aggregates and bricks and cement). After many years in Winestar, Sarah recently made the transition to public service and the Ministry of Police. Terry Jr is in Brisbane and Trev is in Perth.
With thanks to Keith Jackson and PNG Attitude – read more at: http://asopa.typepad.com/asopa_people/2017/12/terry-shelley-dies-at-77-tough-generous-a-true-man-of-png.html#more

TWOHILL, Sister Berenice
(Dympna Mary Twohill – 3 November 2018, aged 100 years)
Sister Berenice passed away just a few days short of turning 101. The daughter of Alexander and Eliza Twohill, Sister Berenice was born in Murwillumbah in 2016, one of 11 children. The family later moved to a farm at Tumbulgum. After completing secondary school Sr Berenice joined the order of Our Lady of the Sacred Heart in Sydney. She taught music at Mascot, and after taking final vows at Bowral, was posted to Bowraville. This gave her a taste for missionary work and after three years she volunteered to be sent to Rabaul, then capital in the Australian-mandated Territory of New Guinea. Her order had two schools in Rabaul, one for Chinese children, the other for mixed race children (including Japanese youngsters) and the children lined the wharf in welcome.
One year later and 47 days after the bombing of Pearl Harbour on December 7, 1941, Rabaul fell. There was no contact from the outside world: no newspapers, books or letters. No one in Australia heard from Sister Berenice until late in 1945. Eliza Twohill died in early 1944 and never saw her daughter again.
Sr Berenice later said: 'For months following our internment, we slept together in a small locked room without undressing. Firstly we feared the Japanese soldiers and secondly, it would have been too dangerous for air raids could be expected at any hour and we would have to run to the trenches which at that time were little slit holes round our houses. Looking back now, they would have been useless had any bombs fallen. At last came Stage 3. All our huts having been bombed, we were confined entirely to our mountain home – trenches running in under the hills. The men folk worked night and day going further and further under the hills; it was well they did so. We had no shelters at all now and one had to choose between the scorching sun or the underground.
In our trenches we prayed for hours on end as one wave after another of bombers dropped their cargo above, or near us. Each moment we expect to be our last and Father kept giving Absolution as he heard another plane approaching.'
On September 16 1945 Sister Berenice and the other surviving missionaries were in a jungle camp of makeshift shelters and tunnels about 20 kilometres outside town at Ramale.
Sr Berenice later said about Ramale:
'Ramale, an extremely deep gorge with its virgin forest was to replace poor fire-blasted Vunapope. I was in the advance party to leave Vunapope, and what a sight meet the eye, when after a few hours walk, we came to the top of Ramale Gorge. "Descend!" came the order – well we began – slipping, falling and struggling up again, as the descent was down the almost perpendicular side of the mountain. Down we went into the depths, only to ascend again fifteen months later when the war was over. Again, the work of digging trenches began and the building of tunnels. The Fathers and Brothers did the excavating and we carried away the earth.
In these tunnels we slept at night – and they were dark, damp and unhealthy.'
Eventually Japanese planes had stopped flying overhead and there had been sporadic machine gun fire going on for days when the nuns heard a "Cooee" echoing down the valley.
A report in the Herald the next day listed Sister Berenice's name among 10 Australian Sacred Heart nuns found in a POW camp outside Rabaul. Sister Berenice's malaria meant she could not return to the tropics. She worked for years among the disadvantaged in Kings Cross.
At 75, she returned to Rabaul for the 50th anniversary of the sinking of the Montevideo Maru. She said she believed God had given her such a long life so she could get the real story of the Rabaul POWs into the history books.
In 2010 the ABC telemovie 'Sisters of War' (available on DVD) told the story of Sr Berenice and her friend, Australian Army Nurse Lorna Whyte.
Sr Berenice was a passionate supporter of the Rabaul and Montevideo Maru Society, now integrated into the PNGAA, and delighted when a national memorial, the Rabaul and Montevideo Maru Memorial, was dedicated at the Australian War Memorial in Canberra in 2012, the 70th anniversary since WWII came to Rabaul and the New Guinea Islands.
"We are all born with animal instincts in all of us. War brings it out in so many. In war it makes some men, men, but others it just makes them animals," she told the University of Canberra's Australians at War Film Archive in 2003. "I saw life at its best and its worst. I saw what human beings could do to each other, what hatred could do and yet what faith could do and what kindness could do. That's what we are here for, to help one another. I saw how useless all this is, when people go on hating one another and killing one another."
Sister Berenice leaves behind a legacy of courage and compassion. Sr Berenice was a much loved member of the Australian Province of the Daughters of Our Lady of the Sacred Heart, Kensington, and a mass was held in The Chapel of Our Lady of the Sacred Heart Convent in Kensington.
See more information HERE.

VERATUA, Henry T.
(8th November 2017)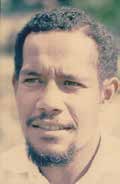 Henry came from Saroa village, Rigo sub district, and was stationed at Ambunti as a trainee Patrol Officer when I [Laurie Bragge] took over from John Corrigan there as ADC in 1970.
Henry prided himself on being a kiap and I had no problem at the end of his traineeship in signing-off on his training and commending him as an exceptional officer who would go far. It came as no surprise to me, therefore, that Henry was soon posted to Angoram as ADC, then to Maprik as DDC and to Wewak as DC of the East Sepik District; and thereby my trainee became my boss. In 2015, in a letter Henry credited his traineeship at Ambunti with his sequential kiap role models, John Corrigan, Murray Tomlinson and myself, as the key foundation to his successful career. And what a career it was!
After serving as District Commissioner, then Provincial Commissioner of the East Sepik Province, Henry was requested by Sir Michael Somare, to stay on as Provincial Secretary in order to give direction and management to the newly-established East Sepik Provincial Government. From 1981 to 1986 Henry served as PNG Chief Electoral Officer and then until 1993 he was the PNG Public Service Commissioner. He also, in this period, served as Head of the Department of Defence. In 1994 he was posted to the Western Province as Provincial Administrator and Departmental Secretary, and then from 1995 to 1997 to the Western Highlands as Administrator and Departmental Secretary. From 1998 to 2000 Henry served sequentially as PNG Departmental Head of Department of Transport, Works, Civil Aviation and Tourism. In this period, he was also Chairman of the National Supply and Tenders Board.
From 2003 to 2005 Henry was consultant and special advisor to the Minister for Inter-Government Relations, Sir Peter Barter on the Southern Highlands Provincial Government restoration. Then for the next four years he was seconded on special duties to the Department of the Prime Minister and NEC as Deputy Chairman of the Special Emergencies Task Force – Southern Highlands, and later as Chairman of Special Police Operations in the Southern Highlands and other Highland provinces before, during and after the 2007 elections.
In 2010, in a continuation of his kiap-style troubleshooting role, he was the consultant on the Bulolo/ Sepik ethnic clashes, restoring peace and repatriating some recently arrived Sepiks.
Henry, claiming to be my spiritual brother, provided a truck load of bananas as Bride Price for my marriage to Mai Raka of Vabukori village, Port Moresby in 2007. Mai, who had been a class mate of Henry's at the Administrative College, visited Henry, his wife Suia and daughters Sheila, Viola and Michelle in his home village of Saroa during October of 2016. Henry, without doubt was a great man who will be sadly missed by family, colleagues and friends.
Laurie Bragge