Vale – December 2017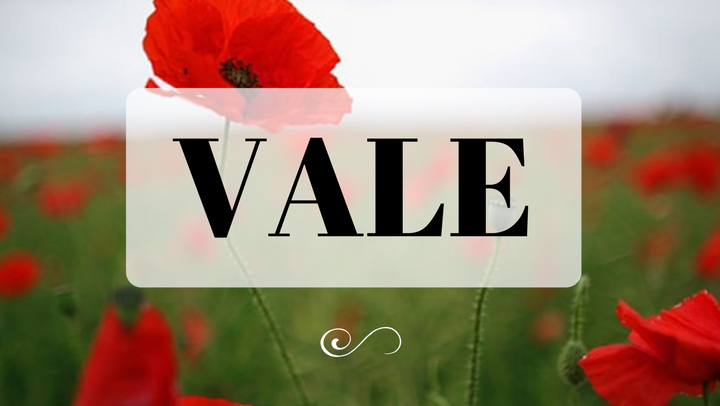 ANDREWS, Howard Walton | BARR, John Barney | BRUTNALL, Harry Roland | COMPSTON, Denis Edmonds | FRIEND, Anthony Patrick | LASSEN, Maxwell David | O'CONNOR, Kevin | PULSFORD, Frances Mary OAM | QUINLIVAN, Paul | WATTS, Lavah Tingai
ANDREWS, Howard Walton (6 September 2017, age 87)
In Dubbo.
After Australian Army service in 2 Royal Australian Regiment Korea (with Peter Walker also in 2 R.A.R. and me with service in 77 Squadron R.A.A.F, the only three Australians in R.P.N.G.C to have served in Korea), he joined Victoria Police Force on 5.6.1959 until 14.7.1961, joining R.P.& N.G.C. on 24.7.1961.
His first posting was at Rabaul.
In June 1965 he was appointed to the Constabulary Special Branch and served at Wewak with later service at P.H.Q. He was retrenched in accordance with the Permanent Officers Employment Security Scheme at Rabaul and Kokopo on 3.7.1974 at rank of Inspector 1/c.
After P.N.G. he managed caravan parks for some years then moving around 2002 to Dubbo where he played an important role as an advocate from 2007 in assisting R.S.L. members and surviving widows in securing pensions from the Department of Veterans' Affairs. He was also on the committee investigating army and R.A.A.F personnel missing in action during the war from 26th June 1950 to 27th July 1953.
Over the last many years he suffered from various serious medical conditions and was finally in total care. He is survived by his wife Pat and two adult children.
M.R.Hayes.
BARR, John Barney

Passed away on the Gold Coast, September 2017
Our father recently passed away on the Gold Coast. He and family had several years in PNG up at Manus where he taught at the Navy base, Tarangau, during the mid-60s. My sisters and I have returned since to Manus to be involved in volunteer work and visits to outlying Horno Islands. We trust these photographs go some way to telling his story.
Peter Barr, Sydney


BRUTNALL, Harry Roland Navy No. 22421
B. Leicester, UK 17/01/1920 D. Cairns Hospital 22 September 2017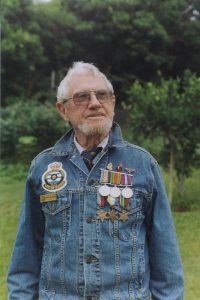 Harry Brutnall: A man of energy and action
With moving tributes from family and friends, former sailor and shipowner Harry Brutnall, 97, was interred at Ravenshoe Cemetery on Friday, September 29. More than 120 attended the graveside service with military honours co-ordinated by the RSL sub-branch.
Born in England Harry Brutnall came to Ravenshoe in 1926 and briefly attended Ravenshoe State School. Harry milked cows and at 14 worked as a blacksmith's nipper on the Tully Falls Road enabling him to purchase his first motor cycle. He then went tin mining before joining the navy in 1938.On HMAS Perth he visited New York just before at the outbreak of war. He later served on HMAS Swan and HMAS Adelaide.
In 1942 able seaman Brutnall was selected for diving school. Quartered at HMAS Kuttabul, Harry was in Kings Cross when the vessel was torpedoed. He retrieved bodies without a diving suit. After arriving in Darwin in the middle of a Japanese air raid, Harry and his fellow divers worked all night to remove wire from the propeller of HMAS Vigilant enabling it to withdraw troops from Timor. For intelligence purposes Harry retrieved downed Zeroes in murky and treacherous waters. In 1943 Harry was assigned to build a slipway in Port Moresby. He then installed hydrophones on the Pittwater torpedo testing range. In Fremantle petty officer Brutnall introduced, developed and adapted free diving technology.
After resigning in 1950 Harry hauled in slaughtered wales at Carnarvon and then commenced salvage operations in PNG. He was based in Rabaul. Harry purchased a copra plantation near the equator, acquired a number of coastal vessels and
employed three sons. From 1980 Harry was farming part-time on the tablelands.
He then moved to Hervey Bay, returning many times to PNG, skippering various vessels. Resting his sea legs in Ravenshoe since 2004, Harry generously entertained and cooked for PNG mates, members of the Royal Australian Navy Clearance Divers Association, motor cyclists, family, friends and neighbours. In 2008 he co-authored with Martin Kerr Brutnall's Follies, a brief memoir.
Harry Brutnall is survived by a wife, three sons, six daughters and many grandchildren.
World War Two's last hard hat diver, with strength and mental agility second to none.
Martin Kerr

COMPSTON, Denis Edmonds (20/11/33 – 12/7/2017)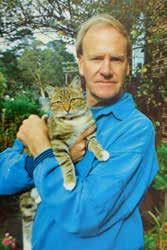 As a member of Una Voce, Denis contributed many humorous plantation experiences that he was involved with in New Guinea.
Denis was born in Sydney and educated at Mosman High School. After his schooling, in 1955 he went on a two-weeks holiday to Rabaul to visit his cousin – Michael Higgs – and ended up s staying eight years. He was firstly employed by Coconut Products Ltd (CPL) as an overseer on Wangaramut Plantation (on the north coast road of New Britain) under Toby Donald, along with Michael Higgs. He was then promoted to manager in 1960 and transferred to Potsdam Plantation near Bogia, north west of Madang. He enjoyed the life here and often spoke of it in glowing terms.
After resigning in late 1963 he returned to Sydney and purchased a beautiful home in the Blue Mountains for his retirement. He then moved further west to his new and final home. Denis always found time to help others and did so helping at a local nursing home where he was loved and adored. Denis leaves behind two lovely sisters – Deanne and Dimity- whom he loved and adored. He will be missed by many who had the privilege of knowing him.
Chris Donald (lifetime friend)

FRIEND, Anthony Patrick (Tony) – (5 August 2017 aged 79)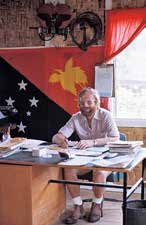 Sadly, on 15th August 2017 Tony Friend, ex-kiap, passed away quietly in Cairns after a short illness. Tributes continue to pour in, and these can be viewed on the ex-kiap website at: https://exkiap.net/ under the "Last Patrol" section. Almost forty years of Tony's life was devoted to a committed service in Papua New Guinea and this is reflected in these comments.
Although born in England, Tony, after a brief career in London's business world, opted for a peripatetic existence. He adopted an Odysseus like mantle, working on cruise liners as a purser and residing in both Canada and South Africa. During 1966-1968 he was employed as a shipping manager for Burns Philp in Madang and this experience left an indelible mark on his life. Tony made a career-defining change and returned to New Guinea in December 1971 as an Assistant Patrol Officer, after a three-month stint at ASOPA at Mossman. Posted to the Eastern Highlands, he moved between Henganofi, Goroka and Obura and completed thirty-two patrols before departing for the West Sepik in late 1975. Having developed a preference for isolated postings (manning the Watabung Base Camp for 12 months and Obura for 18 months), his plea for remote outstations was well received by the hierarchy and he was posted to Imonda and then to Oksapmin.
The West Sepik, Telefomin and Oksapmin in particular, were to be his stamping grounds for the next seventeen years, and it was there that in 1979 he met his future wife, Maria Wronska, a Polish anthropologist and museum curator. Maria returned to PNG two years later to organise a collection for the Museum of Mankind in London. Together they went on a challenging walk from Bimin (near Oksapmin) to Baktaman in the Western Province which proved to be a thorough test of their endurance and characters (according to Tony, it was the toughest walk he had ever accomplished in PNG!). Upon their return, they decided they should spend their life together. The marriage took place at Rulna, outside Mt Hagen, on 1 January 1982.
In 1983 Tony returned to Telefomin where for almost ten years he worked as Project Coordinator for the Telefomin District Development Agreement. This was another challenging job, as each year he oversaw the implementation of up to eighty projects (roads construction, footbridges, airstrips, classrooms, water schemes, etc.) and where radio was the only way of connecting Telefomin with the outside world.
In 1992 Maria and Tony departed PNG for Townsville, where Maria took up a position at James Cook University. And then in 2000 they opted for a shift to the wet tropics of Cairns.
In Australia Tony tried several jobs but none of them matched the excitement of working in Papua New Guinea. In 1995 he returned there and was employed as a Community Officer by mineral companies in various parts of the country. His last posting was at Lassul Bay (New Britain) where he worked for six years (until the end of 2013) as a Site Manager for Nautilus Minerals Niugini Ltd.
Tony was an enthusiastic member of Cairns Tropical Writers and penned a dozen stories that documented interesting aspects of his life in PNG. Upon being told that his condition was terminal, Tony asked Maria to write a book about their lives together; his stories will be the core of this book.
For those of us fortunate enough to have known Tony he was always the erudite gentleman, and a calming voice in times of distress.
Oksapmin was his favourite place and to commemorate Tony's memory, some life-long friends have set up a scholarship for students from the Oksapmin High School.
Vale Tony Friend.

LASSEN, Maxwell David (22 July 1934 – 18 July 2017)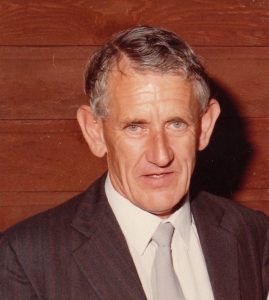 Max was born in Whakatane in the Bay of Plenty district of New Zealand. The family (Max had three sisters) later moved to Katikati. His parents were typical of many of that era, hardworking resourceful people, very involved in their local community. Max excelled at Katikati High School and became a prefect. An active member of the Sea Scouts, he later played Rugby Union (as half back he often ended up much the worse for wear with his light build, but looking forward enthusiastically to his next game). His early formative years shaped him into the determined person he could be when he felt strongly about an issue.
He worked with the New Zealand Public Trust until leaving for Australia in 1959, where he embarked on a working holiday, travelling extensively throughout Australia. He then applied to join the TPNG Administration, and in April 1961 commenced working in the Treasury Department at Konedobu.
In 1962 Max met Caroline Horan, a nurse at Port Moresby Hospital, whose family had lived in Papua pre-war. They married in 1963. Max played hockey with the Vikings team and in 1964 walked the Kokoda Trail.
In 1965 Treasury transferred Max to Goroka as District Finance Officer, and their first child Catherine was born there. After a move to Madang, Helen was born in 1966 and Kerrin in 1968. Back in Moresby, Paul was born in 1969, followed during a term in Lae, by Brian. The Lassens took advantage of the long leave periods enjoyed by Administration employees, touring extensively throughout UK and Europe with their young children. The conversion to decimal currency and the preparation for economic transition to PNG Independence in 1975 took place during his years with Treasury.
Returning to Australia, Max bought and ran a business in Lismore, NSW and later held an administration position at a large nursing home in Casino. After his retirement, he established a beautiful garden, growing an extraordinary variety of tropical plants and fruit trees on their property in the St Helena area of Byron Bay. He was made a Patron and Life Member of the Bangalow District Garden Club for his outstanding service, winning many prizes and opening his garden on numerous occasions.
Max maintained contact with his former Treasury associates and he and Caroline enjoyed attending the biennial reunions held in different states. They also did further overseas travel together. Max was well respected, having an integrity of the highest order, a passion for excellence – anything he did had to be done properly – and he was very much a gentleman.
He died at home after a long illness and will be very much missed by Caroline, his five children and five grandchildren.
Doreen MacGowan

O'CONNOR, Kevin (27 Sep 2017, 88 years)
Kevin was a regular at Una Voce packing days and Sydney lunches and very passionate about his time in PNG.

PULSFORD, Frances Mary OAM (04/6/1928 to 16/9/2017)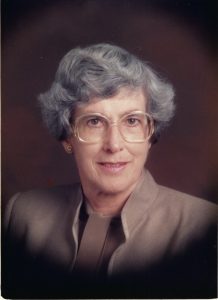 Mary Upton was born in 1928 in Killara (Sydney) and completed a Bachelor of Science with Honours in Botany from Sydney University. Her first job was as a Research Assistant at the Forest and Timber Bureau in Canberra. Here, aged 23, Mary met Bob Pulsford, a handsome District Agricultural Office who was on leave from New Guinea, at the house of a mutual friend in Canberra. There he charmed her with beautiful colour slides and tales of life in New Guinea. They were married in 1953 and departed a week later to live in the hot humid tropical climate at Urip Village near Wewak in the Sepik River District. Her first home was a beautiful thatched house built by the Urip villagers for Bob. There was no electricity and contact with the outside world was maintained by two-way radio. On the night of her arrival, following dinner with the only other white couple in the area who lived a short walk away through the rainforest, she was bitten on the ankle during the return walk by a death adder that was lying on the path. Undaunted, after a night of torment and heroic actions of her dashing husband and Urip villagers, she was flown to hospital in the morning and recovered.
In 1954 her first child, Ian, was born at nearby Wewak, and after a posting on Manus Island, daughter Susan was born in 1956. At Lorengau the family lived in a converted World War II corrugated iron Quonset hut.
As Bob was moved to various postings that also included Taliligap Agricultural Station near Rabaul, then Rabaul and finally 10 years in Port Moresby, Mary adapted, raised her family, and was fully involved with whatever was happening in her community.
After 10 years and four moves, the family moved to Port Moresby and Mary returned to paid work. She used her qualifications to teach Science at Port Moresby High School for several years and then as a Senior Tutor in Botany at the newly established University of Papua New Guinea. Following Bob's retirement from PNG in 1973, after 25 years' service, Mary continued teaching Botany at Sydney University.
Throughout her life Mary expressed a gentle but determined feminism and always commanded respect. Her activism was expressed most strongly through her life-long support of other women, particularly young women and her grandchildren.
From her early life in New Guinea she took a great interest in the local women and children. In Manus Island she became a Brown Owl in the Lorengau Brownie Pack. At Taliligap Agriculture Station near Rabaul, she was involved in the local Nunganunga Village Women's Association.
In Port Moresby, Mary became involved in the establishment of activities by the Young Women's Christian Association. Mary helped to run courses aimed to support welfare of local teenage girls with primary and some secondary education to make the transition to the workforce.
On returning to live permanently in Sydney in 1973, Mary continued her involvement with the Sydney YWCA. She was appointed to the Board where she soon became the President. During this period Mary, together with the Director Mary Guthrie and a property expert, negotiated with the Hong Kong Land Company to sell the run down YWCA hostel in Liverpool St opposite Hyde Park, and replace it by building a modern multistorey hostel just around the corner to run courses and to provide affordable safe accommodation for women and girls who required refuge or during their visits to the city.
On Australia Day 1989, Mary was awarded the Medal of the Order of Australia (OAM) in the General Division for her service to the community and to the Young Women's Christian Association. She was very modest about this and rarely spoke of this award.
Mary's Christian faith was the constant force throughout her life which enabled her to deal with many challenges. Mary is survived by her son Ian, daughter Susan and four grandchildren – Nick, Jenny, Georgia and Stephanie.
Ian P2017ulsford

QUINLIVAN, Paul (9 Oct 2017, 91 Years)
Passed away on Monday 9th October, at 3:45pm surrounded by family and lots of love; he fought leaving us to the very end.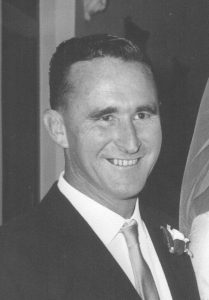 Paul Quinlivan's many articles for Una Voce were recently consolidated for easier access on the PNGAA website; (PNGAA library: Paul Quinlivan's Snapshots). Only then did we realise there was no Vale entry for Paul who died in Brisbane, 9 October 2017, age 91.
Paul arrived in Port Moresby in January 1952, at age 25, a relatively raw graduate from Perth, with a couple of years legal practice experience. Appointed to Crown Law as Legal Officer and Crown Prosecutor, he was thrown into the deep end a few weeks later in Rabaul for the PNG Supreme Court circuit.
Fortunately for Paul, indeed for Papua New Guinea, his inaugural prosecutorial work was before Sir Beaumont Phillips, (Monte). Phillips' service and vast experience with the New Guinea Administration dated back to 1926. Mindful of Australia's obligations to bring the Trustee Territory's peoples to nationhood Monte's judicial compass was fixed on that bearing. Central to that objective was achieving indigenous acceptance of the rule of law, founded upon reciprocal respect, intelligible communication, relationship of court to those affected by its decisions, building understanding of its compatibility with harmonious tribal cultures. Bai mi kotim yu, became his repeated catchphrase, attributing declared preference for conflict resolution through court systems, displacing traditional recourse to violence.
Paul Quinlivan's career was imbued with those values. Integral to it an empathy with those subjected to, or using the court systems, not least accused individuals and groups, but also the kiaps presiding in lower court levels, acting as defence counsel in Supreme Court trials.
And what a career! Paul's Snapshots are kaleidoscope sketches, bits of his work, characters and settings. The stories are studded with a spectrum of names and roles: kiaps, lawyers, constabulary, tarnim-toks, missionaries and figures who came into prominence during PNG's advance to independence in later years. No less remarkable, select events drawn from countless prosecutions and defences, inquiries and institution buildings in which he had a role. Among them: the Telefomin inquiries about and trials for the murders of kiaps and police; his encounters with unsung indigenous heroes upholding the rule of law; training the local court magistracy; formation of the Law Society of PNG: inaugural meetings of the Public Service Association of PNG; historian, instigator and developer of caselaw reportage and materials; a reluctant , critical observance of the drift from consultative adjudication techniques toward Melburnian legalism after 1960.
Well-known across Administration stations throughout Papua New Guinea, Paul held office at times as Chief Crown Prosecutor, Public Solicitor, Assistant Secretary for Law (Executive) before being appointed as Senior Stipendiary Magistrate Rabaul in 1966. By 1969, Paul was on the shortlist to succeed Wally Watkins as Secretary for Law, a position in which he had often acted. Fate and Paul's commitment to running a court trusted by all to uphold the rule of law intervened.
Historian and author David Stephen (A History of Political Parties in Papua New Guinea: Ch 6) is among many who discerned reasons why more than a few Tolai on the Gazelle Peninsula identified with the Mataungan movement. Members of that long established secretive association reacted with hostility to an Administration initiative in 1969. The consolidated but vexed Gazelle Peninsula Local Government Council (based on Tolai constituencies from 5 regional predecessors) was converted into the Gazelle Multi-Racial Local Government Council. Foremost among other reasons for Tolai antipathy to this move was, to quote Quinlivan, 'they saw it as a step whereby: Europeans and other non-Tolai would become the bosses of the Tolai Cocoa Project which was created with Tolai money, and which had more than $1 million worth of assets, controlling at least 50% of the industry processing and exporting $9 million worth of cocoa per year'.
Some Tolai leaders shut down the Council Buildings, were arrested and locked away. Fierce public and behind the scenes interplay followed involving Quinlivan, the Secretary for Law, and Canberra bureaucrats. As Magistrate, he was soon presented with the task of dealing with some rather lightweight charges against three accused. His judgment, at length, dismissed the charges drawing upon legal precedent and the surrounding circumstances, including facts attested in cogent supportive evidence as part of the Crown case from then District Commissioner Harry West.
Unequivocally, Quinlivan's decision was founded upon his commitment to maintaining respect for the integrity of the court and upholding the rule of law. Canberra and the incoming Secretary for Law, Lindsay Curtis, did not see it that way. Almost immediately, they acted to have Quinlivan removed from his position in Rabaul. When that eventuated, for Paul and his family, the disruptive relocations involved were traumatic.
Paul Quinlivan resumed magisterial work in Port Moresby in 1970, in due course was appointed Judge of the Supreme Court, his term expiring in January 1982. He was awarded a Commander of the Order of the British Empire, (CBE), in the 1982 Queen's Birthday Honours List for services to law. He maintained his mentoring, academic and teaching functions before retiring to Australia in 1983. As one of his many friends observed of him, Paul was a deep thinker and intellectual, deeply religious and a most caring and loving husband, father and grand-father and a very decent human being. In Brisbane, Paul happily became the home carer and mentor to his family of 4 sub-teenagers while his wife, distinguished and respected dermatologist Dr. Sophie Quinlivan continued her professional practice.
Paul Quinlivan's manifest integrity, creativity and contribution is not forgotten. It was again honoured, when Sir John Kaputin KBE, CMG, introducing a lengthy tribute noting Paul's death, wrote:
"To our Tolai people in Rabaul, he will remain in memorial in our hearts for giving us the recognition, dignity and respectability and in so doing, he was prepared to stand up to Canberra and uphold the rule of law as the legal guiding principle in his judgement in which he cited the nationalist Scottish people as the rightful owners of the Crown Jewels as a precedent."
Paul is survived by his wife of 51 years Dr. Sophie Quinlivan, his children Luke, Mary, Francis
and Daisy; his grandchildren Christian, Georgina, Matthew, Angela and Daniel.
Paul Munroe, 15/12/2022
WATTS, LAVAH TINGDAI (24 January 1949 to 4 June 2017)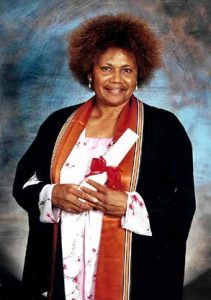 Lavah Watts passed away in Cairns following a freak accident in Freshwater 3 days earlier when a foxtail palm tree fell on her whilst she was standing in front of her daughter's townhouse whilst waiting for a friend and former workmate to pick her up. Lavah was on holidays in Cairns from Darwin where she had lived with husband Graham since 1999.
Lavah Tingdai was born in Rawat Village, Kokopo near Rabaul, East New Britain, and was educated in a Methodist Mission village school in the Kuanua language before moving to Kabagap Primary T School. Lavah completed her education at Malabunga High School in the Bainings ENB.
At high school Lavah showed a talent for sport and with the encouragement of her teacher Stuart Broad and the late Matt Power she attended three South Pacific Games representing PNG in Noumea 1966, Port Moresby 1969 and Tahiti in 1971 where Lavah won a silver medal in shot put for PNG. Lavah was also supported in her athletic sporting career by Jim Dunn and the late Don Barrett.
Lavah joined the PNG Public Service after high school as a Welfare Officer in Rabaul, initially based in the Bainings as a trainee. Lavah met her future husband Graham Watts, a Kiap at the time, at the PNG Administrative College in 1970. After completing her Admin College Course Lavah continued to serve as a Welfare Officer (by now called Community Development Officers) in the Gulf, Morobe and Bougainville Provinces. After her marriage to Graham in Rabaul in 1973 Lavah continued to work in her chosen career in Rabaul and Kavieng. Whilst in Kavieng, Lavah was selected to attend the International Training Institute (ITI – formerly ASOPA) for a Community Development Course which included a trip to Port Arthur in Tasmania.
Lavah had more than 15 years service to PNG Government and the community before "going finish" in 1984 to Cairns from Kiunga. Lavah worked in social welfare and community development fields including Ruth Women's Shelter, Lifeline, Yarrabah Health Centre and Trinity Beach Special Education Unit in North Queensland. Moving to Lajamanu Community in the Northern Territory with Graham in 1991 Lavah co-ordinated the amalgamation of several Aboriginal art groups in the Community to form Warnayaka Art Centre for the Lajamanu Community Government Council especially working with the women artists.
In 1994 Lavah and Graham moved to Derby WA where Lavah worked at the Ngamang Bawoona Frail Aged Hostel and continued her interest in dot painting art. In 1995 Lavah was asked to assist the Aboriginal Cultural Foundation on their "Dancers of the Dreaming" tour to the USA, California, Texas and Arizona, as a facilitator for the Warlpiri group from the Desert (photo attached).
Returning to the Northern Territory in 1999 Lavah continued her career and academic pursuit focussing on disability at Sommerville Community Services, Carpentaria Disability Services and 17 years with HPA (Darwin Accommodation Services) including as short secondment to the NT Government Disability Support Unit. During this period in Darwin Lavah also completed her academic path that started in 1970 at the Admin College, Vunadidir Training Centre and ITI to the NTU, now Charles Darwin University, to graduate with the tertiary qualification of Diploma of Applied Science – Community and Human Services in 2002. Her academic goal was complete!
HPA – Helping People Achieve, has a very interesting link with PNG through one of its divisions, Kokoda Industries, that grew out of the aftermath of Cyclone Tracy (1974) and the subsequent rebuilding of Darwin. The PNG Government assisted Kokoda Industries to replace the destroyed worksop in 1978 with a generous donation made on their behalf by the late Austin Sapias, Consul General to PNG. Austin was a relative of Lavah and was the official photographer at Lavah's wedding.
And now, over 40 years since PNG's Independence, the close relationship with PNG and Australia continues through the individual endeavours, goodwill and generosity of people like Austin and Lavah.
Lavah never forgot her Tolai heritage and Kuanua language and continued to return as regularly as possible for family and celebrations.
Many of us have walked in two worlds – Lavah managed to do that with grace and ease, not only in traditional and contemporary PNG, mainstream Australia, plus the third estate in remote Aboriginal North Australia – Qld, NT and WA.
Lavah's legacy will continue with the memories of her achievements done with humility, her smile and inner sunshine.
Lavah is survived by husband Graham, daughters Marcia and Elva, and her brothers, sisters and extended family living in many PNG locations including Port Moresby, Mount Hagen, Rabaul and Kokopo.
Contributed by Graham Watts with assistance from Mike and Michelle Press