Vale – Una Voce Dec 2019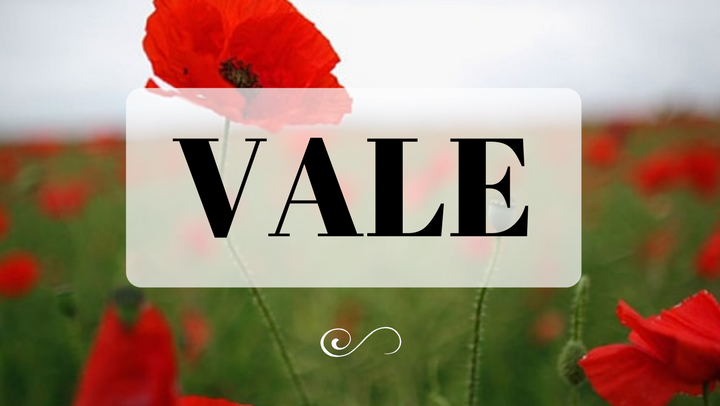 FRODIN, David Gamman | HENTON, David Gordon | McGRATH, Bill | McILWAIN, Garth | SAMIN, Denis Charles | TANNER, Arthur Charles | TAYLOR, Graham | TRONSON, Allan David.

FRODIN, David Gamman (12 August 2019, aged 79)
David Frodin (aka Frodo) passed away on 12 August after a short illness.
David held the following qualifications: BSc (Chicago), MS (Tennessee), MSc (Liverpool), PhD (Cambridge, UK). He was widely known as a botanist, collector and lecturer, in particular for his guide to the standard floras of the world.
After his earlier degrees, David spent a year from 1965 to 1966 employed in the PNG National Herbarium in Lae, New Guinea, as a temporary scientific officer, subsequently undertaking a number of herbarium study visits and short field trips in Australia and the Far East.
From 1971 he was a lecturer in botany in the University of Papua and New Guinea at Boroko, near Port Moresby and undertook many field trips in Papua, New Caledonia, the Bismarck Archipelago and New Britain.
From 1 July 1993 to 31 July 2000 he was employed at the Royal Botanic Gardens, Kew, UK as a Senior Scientific Officer. After retirement in 2000 he became an Honorary Research Associate.
His contribution to the knowledge of plants in PNG is considerable, with a significant number of PNG plants being named after him. Click this link for his eponymy:
From information provided by Nicolas Hinde of Kew Botanical Gardens and certain websites.

HENTON, David Gordon (21 August 2019)

Born in Chester, England, Dave migrated to Australia with his family as a child. The family grew up in Geelong, Victoria where Dave's father was a GP. On 24 June 1968 Dave was among thirty-nine newly-recruited Cadet Patrol Officers who began a four-month (academic) orientation course at ASOPA, Sydney.
The cadets flew to Port Moresby on 24 October 1968 and were moved to a camp on the Kwikila Sub-District Station 100 kilometres south-east of Moresby, where they undertook a further five-weeks induction course learning the more practical aspects of their future work.
After initially serving in the Central District Dave was later posted to the Gulf District where I met him in 1974. He had been posted to Kaintiba in the mountains of the upper-Tauri River behind Kerema after having a 'run-in', whilst OIC Ihu Patrol Post, with a newly-elected Member of the House of Assembly—but that is another story.
There he patrolled the rugged terrain and continued the process of bringing peace to the Kamea (Kukukuku) people. To consolidate this work Dave moved to Kotidanga village, south of the Kanabea Catholic Mission Station and built a base camp from which to continue his patrols.
Among the bush-material houses he built was his double-storey home which included a wine cellar! Dave also had his upright piano flown in to Kanabea and carried down the walking track to Kotidanga.
The handyman skills he developed during this time served him well many years later after he 'went-pinis'. I was his guest, on occasions, when he lived in a jungle retreat just outside Kuranda, inland from Cairns and later to a fisherman's cottage in Queenscliff in Victoria, thence to a miner's cottage at Lexton outside Ballarat. At each of these abodes he renovated and improved the buildings before his final move to semi-suburban Clifton Springs on the Bellarine Peninsular.
After independence Dave remained in PNG as a kiap until resigning in 1979 and moving to Misima Island to manage Ruth and Albie Munt's stores and plantations. Dave developed a great respect for the Misima people and their culture and he soon became fluent in the Misima language. Dave then spent some years with Placer Pacific, which was exploring for gold on Misima, and then he moved to Kuranda.
However, his brilliant mind, great linguistic skills and excellent communications attributes had become recognised amongst the growing number of foreign resource companies which were experiencing 'difficulties' dealing with traditional landowners. He commenced a life of fly-in/fly-out (FIFO).
First CRA, which held an exploration licence over Mount Kare, contracted him. In a book he co-authored with Andy Flower, titled Mount Kare Gold Rush, Dave tells, inter alia, of his experiences with difficult land-claimants from the aggressive Huli and Enga highlanders, whilst determining clan boundaries and the various rights of the contesting claimants.
Dave subsequently did similar work for oil exploration companies such as Chevron, Oil Search and Mt Isa Mine's Barracuda Ltd. Later, Chevron's former senior PNG Manager, Isikeli Taureka, who had been put in charge of the company's Indonesian geothermal energy interests, recruited him to advise on difficult landowner and cultural differences being experienced in that country.
Dave was well qualified for that role after his PNG experiences and having gone on to complete a first-class honours degree in Indonesian at the University of Tasmania after finally leaving PNG in 2000. He later went on to teaching English on the Indonesian island of Sulawesi.
I, like many others who have fond memories of Dave, would like to also remember him for what his youngest sister Sheena described, at the celebration of his life, as '… his remorseless contempt and sarcasm toward anyone he thought was an idiot'. Sheena, who cared for Dave over the last few months of his fight with cancer of the mouth as it took a grip on his jaw, throat and vital organs, recalled the following incidents at the Geelong Hospital:
• Lovely nurse, wanting to admit Dave: 'Just stay there. This won't take much longer. We'll be popping you upstairs soon.'
Dave to lovely nurse: 'No, you won't! You will not be popping me upstairs—I am not an old suitcase!'
• Young and concerned doctor to Dave: 'But if you go home before we do the next scan, there could be serious consequences.'
Dave to young and concerned doctor: 'Oh, not really? What? I might die? Hasn't anyone told you I've got cancer?'
And, in a very rare moment of restraint …
• Elderly volunteer bringing Dave a cup of tea: 'But you can't go home until you've seen the doctor.'
Dave to elderly volunteer: 'Oh, I'm so sorry. I didn't realise I'd been arrested. Can I call my lawyer?'
Chris Warrillow

McGRATH, Bill (30 July 2019, aged 86)
Bill McGrath, who died on 30 July after a long illness, went to Papua New Guinea on 16 April 1953 as a twenty-year-old cadet patrol officer—sixty-six years ago.
He later transferred to the Royal PNG Constabulary as a police officer before moving to the Lands Department under }the renowned Ivan Champion, where he was involved with the purchase of land for the Rouna hydro-electric scheme. He also worked with Champion at the Land Titles Commission and was a consultant and adviser on land matters throughout the Pacific islands.
After leaving the public service he returned to PNG from time to time to advise mineral and petroleum exploration companies on land matters.
Bill wrote and published some books and technical manuals, including Notes for the Guidance of Administration Officers Engaged in the Investigation of Rights to Native Land and Purchase of Native Land, and a bibliography of books written about Papua New Guinea. This led him to establish the Pacific Book House on the Gold Coast, which became the go-to place for people wanting to obtain books with a PNG or Pacific theme.
Bill was born in Fremantle, Western Australia, and is survived by his wife Pat and two sons from his first marriage.
Arthur Smedley
Reprinted from website—Keith Jackson and Friends: PNG Attitude
(UV: See article on page 52 entitled 'Passing of Pacific Man—a Tribute to Bill McGrath)

McILWAIN, Garth, CBE (27 July 2019, aged 75)
No further details available
SAMIN, Denis Charles (4 August 2019, aged 77)
Denis held an OBE (1996); Australian Service Medal 1945–75 with clasp PNG; Queen's Silver Jubilee medal 1975; PNG Defence Force LS & GC Medal; PNG Independence Medal 1975 and 1985; RPNGC (Royal Papua New Guinea Constabulary) Centenary Medal 1988; PNG Defence Force 50th Anniversary Medal 1990.
He was born in Camperdown, Sydney, and died on 4 August 2019 in Mornington, Victoria at an aged-care facility after a long illness.
Prior to being in the RPNGC, he served in the Royal Australian Army Medical Corps (Reserve) as a sergeant between 1957 and 1961. He then served in the Victoria Police Force from November 1965 until December 1968 (contemporaneously in the 126 Signal Squadron, Special Forces [Para] 1966–69 as a reserve corporal). He was appointed to RPNGC in January 1969, the last of the twelve-year contract officers. He served mostly in the Papuan side at Bomana, Moresby and Boroko police stations, CIB, and mobile squads in Bougainville during the emergency. He was retrenched under the provisions of the Contract Officers Employment Security Scheme in February 1976 at the rank of Inspector 1/c. He served in the Papua New Guinea Volunteer Rifles from 1969–1974.
From early 1977 he was a journalist in Victoria. From 1982 he worked for Comalco at Weipa as a public relations officer until 1984, when he had a senior position with the Independent News Group.
During this time he became editor of the Tablelander newspaper in Cairns, Queensland, until 1990, and also in this period served as a captain in 36 Regional Cadet Unit 2/15 Field Regiment.
He rejoined the PNG national government RPNGC in August 1990 as the Community Relations Officer with the rank of Superintendent. In 1993 he was appointed Director of the Reserve Constabulary until 1995 when promoted to Assistant Commissioner at PHQ, Konedobu.
After an attempted home invasion in which Denis had to defend his wife Lisa and himself, he left RPNGC in early 1998, returning to Queensland. After some years there he and Lisa left for a family property at Tyabb, Mornington Peninsula, Victoria.
He is survived by Lisa and an adopted son, Joshua Green.

TANNER, Arthur Charles (27 August 2019, aged 88)
He joined the Queensland Police Force commencing as a cadet, from 1 December 1947 to 9 January 1955. He was appointed to the Royal Papua New Guinea Constabulary (RPNGC) on 15 January 1955. He served at Port Moresby, Rabaul, Lae, as HQ. Officer Kondobu and later as OIC Discipline.
He was retrenched from RPNGC under the provisions of the then Permanent Officers Employment Security Scheme on 18 October 1974 at rank of Senior Superintendent, having been awarded the Police Long Service and Good Conduct Medal in September 1973. He was a very thoroughly dedicated 'hands on' investigator and left 'no stone unturned' in pursuit of offenders.
On returning to Australia, he became a restaurateur at the Gold Coast for a number of years, later downsizing to a take-away food shop at Caboolture, and later became a private investigator, finally buying, as his health declined, a small block at Ningi, Queensland.
He is survived by widow Margaret (Margo) and three sons.
MR Hayes & P Bruton

TAYLOR, Graham (22 September 2019, aged 90)
Please see the summary on page 33 of Graham's talk to the PNGAA Adelaide lunch in March this year about the history of the ABC in PNG—sadly, he passed away before it could be published.

TRONSON, Allan David (26 August 2019, aged 93)
Allan David Tronson, our beloved husband and father, passed away on 26 August 2019 at the age of ninety-three on the Gold Coast.
Loving memories forever.
Hiroko and Tomoya
Allan had a long and distinguished career as a financial auditor working from Regional Local Government offices in the Department of District Administration. Always immaculately dressed in long sleeved white shirt and tie, black trousers and polished shoes, irrespective of the tropical heat, he worked diligently to ensure Local Government Councils maintained their financial records to the required standards. Quiet and reserved and of serious disposition, once you got to know Allan he was very good company.
(Will Muskens)