Presidents Update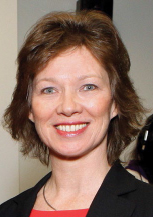 It's been tremendously exciting to see this first colour issue of Una Voce take shape. Splashes of vibrant colour energise us and are combined with a wonderful balance of articles. Many thanks to Dianne Guy and Greg Leech. Please do let us know what you think!
25 April 2015 marked the 100th Anniversary of the landing of ANZAC troops at Gallipoli and this issue commemorates this centenary. The battle at Bitapaka, commemorated last September, was the first commemorative event of the ANZAC centenary. Poignant photos from the 2015 Anzac Day Dawn Service at Bomana, PNG, are shared with you in this issue.
Our next issue will commemorate the 40th anniversary of Papua New Guinea's Independence. Jot down some of your memories and send them to the Editor, Dianne Guy!
The 64th Annual General Meeting on 3 May 2015 was another occasion to enjoy the company of friends and meet others with similar interests. Whilst we missed some regular attendees, it was great to see those who had travelled long distance, as well as those who are based in Sydney. With thanks to Juli Allcorn for her organisation, a friendly, casual luncheon set the tone which was enjoyed by those who attended. The Minutes from the AGM are included as an insert with this Una Voce. An unaudited financial report was included in the March 2015 Una Voce and will be available in a Members area on our website.
PNGAA Life Member, Len Bailey, who has audited our financial report for over 30 years has offered his resignation this year. He has made an extraordinary contribution to the  association and has provided much stability. The AGM agreed to send him a Certificate of Appreciation. Treasurer Doug Wood has been able to secure a new Honorary Auditor for the PNGAA and we welcome and thank Phil Williams.
I congratulate, and thank, the following members who have taken on voluntary Management Committee positions for the 2015-2016 period:
President: Andrea Williams
Treasurer: Doug Wood
Secretary: Rebecca Hopper
Editor: Dianne Guy
Paul Munro (Public Officer); Roy Ranney (Membership Officer); Julianne Ross Allcorn; Phil Ainsworth; Dr Jonathan Ritchie.
I look forward to working with this wonderful group of people for my last term as, according to our rules, the President has a four year term – ensuring fresh ideas invigorate the association.
Dianne Guy recently joined us as Editor. As mentioned in March, Keith Wall had to step back but will continue to assist on the sub-editing team. The format for the preparation of Una Voce has changed. Dianne will forward edited material to Greg Leech in Perth. As Dianne does contract work, having a team of reliable sub-editors is important. We thank those who have offered to assist and always welcome anyone who is interested.
The AGM highlighted the passing of time, the changing demographics and the need to invest in our future. Our association's value comes in various ways. Una Voce has, for many years, been the backbone of the association, but our value is also in the strong and diverse network of people who are members and who contribute in many ways: in supporting our wonderful events; contributing to the PNGAA Collection at the Fryer Library (with special thanks to Dr Peter Cahill) and working together in the wider community to ensure the association remains relevant and vital. We are always looking for ways to improve – please let us have your ideas! To sustain the association we need to encourage both younger generations and those who have strong connections with the contemporary Australia/PNG relationship to join the PNGAA – and we need your help!
Social networking is now possible at little cost via Facebook, Instagram, Twitter and other online means. It keeps people in touch wherever they live in the world and despite the years between contacts…but it doesn't  replace a vibrant and friendly gathering – so put the date of the Christmas lunch in your diary now – Sunday 6 December – and gather your friends to come along. If you don't know others, let us know – we're happy to introduce you!
Another exciting day will be the belated launch and screening of the DVD KIAP: Stories Behind the Medal at the Roxy Theatre, Lindfield, on Sunday 14 June. This is a unique opportunity to view the film on a large screen and, with a Q&A panel, will be a very special day. All are welcome.
Other events are sprinkled through the year and we encourage you to come and invite your friends to come too. There is the 73rd Commemorative service for the Rabaul and Montevideo Maru group to be held in Canberra on Sunday 28 June and there will also be a gathering at Ballina, northern NSW on 25 October.
Work done by members of the Rabaul and  Montevideo group have highlighted the drastic cutback in time allocated in the new Australian syllabus for the study of the Pacific War (WWII). Despite record attendances at  Anzac Day, and the 70th anniversary of the end of the War in the Pacific, it is tragic that our curriculum is placing less importance on this vital and defining period in our nation's history. The History Teachers' Association of Victoria (HTAV) also knocked back the offer of a speaker from the Rabaul and Montevideo Maru group at their Annual Conference 2015. Amazing… when most of the men of the 2/22nd Battalion, many of whom drowned on the Montevideo Maru, Australia's greatest maritime disaster, came from Victoria!
Due to the increasing volume of material to be listed for the  PNGAA Fryer Collection, and the ease of access with our PNGAA website, we have decided to list all future donations on our website. Gradually, all archived lists will be added, ensuring a comprehensive list on the PNGAA website.
A major event this year will be the PNGAA Art Show, acknowledging the 40th anniversary of Papua New Guinea's Independence, in September.  Julianne Ross Allcorn will be coordinating this so please contact her with any queries.
Many volunteers, both on the Management Committee and for extended working groups, are needed to make an association such as the PNGAA tick. I thank all our members for the support you give and look forward to a great year ahead! Just a reminder, too, that PNGAA members have access to all archived issues through the members only area of the PNGAA website. If you access Una Voce electronically you can click on hyperlinks to view original or more detailed articles, providing a livelier, multi-faceted experience.
The password to access this members only area on the PNGAA website is changed annually and is shown on page 8 of this issue.