PNGAA Vale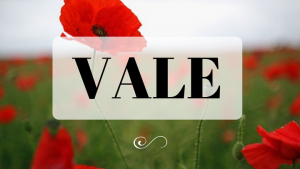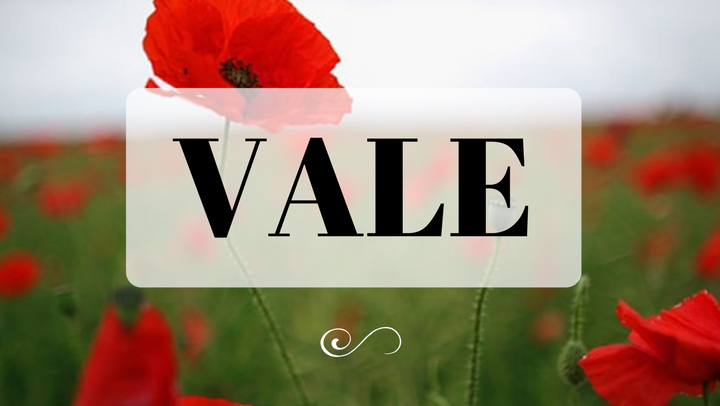 ADAMSON Marie Therese (Elma) | ADAMSON, Charles (Charlie) William | EDDOWES, Peter J | FAITHFUL, Denys | GARNER, Michael John Patrick | GRAVES, Trevor Welford (Peter) | KERLEY, Fr Kevin | LANGMAN, Peter Albert | MELROSE, Leo | WOOTTEN, John Halden, AC, QC
The recent history of Papua New Guinea is intimately bound up with the people who made PNG their home and, in many cases, their life's work—it is therefore fitting, but also with deep regret, that we record the passing of members and friends.
ADAMSON, Marie Therese (Elma)
6 May 2021
ADAMSON, Charles (Charlie) William
22 May 2021
Charlie was the son of CTJ (Bill) Adamson, the name which Professor Michael Bird (my main source) states in his book '… resonates as one of the greats of Papuan exploration between the wars' (Outside—The Life of CTJ Adamson, 2013). His mother was Aiva Aua from Oroi (Nara language group), approximately ninety km north-west of Port Moresby.
Elma, born on 30 July 1940, was a descendent of an early white settler, Joe Bray, who married Nemate, also a Nara speaker. Elma's father was Bill, son of Joe, and her mother was Rosa, née Solien, a descendent of Jimmy (Malay) Solien who arrived in Papua from Singapore in the early 1880s and married a Tatana (Motu) woman. Elma grew up in Kairuku and did her schooling with the Catholic missionaries on Yule Island.
Charlie was born on 11 January 1932, whilst his father was (as usual) away on a lengthy prospecting expedition. His mother named him Nou. Bill heard of the birth on 17 January, whilst with famed anthropologist FE Williams en route from Port Moresby to Yule Island. However, he did not find time to visit Aiva and see his son. It was a few weeks after the birth that baby Charles' birth was registered at Kairuku, the Government station on Yule Island. This led to the discrepancy between Bird's date and that on which Charles and his family would, in later years, celebrate his birthday (on registration day).
Bill did attempt to have Charles placed in the care of the Catholic missionaries at Kubuna, where there was a convent of French nuns and 'Little Sisters' (Papuan and mixed-race). Aiva refused although later, when she had a second child by a Papuan man in 1935, she relented.
Bill took little interest in his son during his early childhood but, after securing a position in the Government of Papua, did send an occasional cheque to the Kubuna mission. In 1936 Bill accompanied Ivan Champion on the longest patrol in Papua's history. Over eight months they explored the country between the Bamu River and Lake Kutubu, thence around Mt Giluwe (highest mountain in Papua), into New Guinea near Mt Hagen and back to the south coast via the Purari River.
Bill visited Charlie at Kubuna on 26 December 1939, but left him in the care of the nuns. However, whatever Bill's intentions may have been, as he seemed to soften towards Charlie, World War II intervened. Despite approaching forty he enlisted and spent the next five and a half years on Royal Australian Navy vessels in active service.
Father and son reconnected after the war and, when Charlie turned sixteen, Bill enrolled him in the De La Salle boarding school on Yule Island. The relationship grew. Charlie was invited to join his father when, in 1949, Bill settled at Ou Ou Creek Plantation, on the mainland a short distance from Yule Island. Charlie declined and instead obtained work with the Australasian Petroleum Company.
In January 1956 Charlie secured work as a fitter-plant operator with the Public Works Department in Wewak. He was
responsible for the construction and maintenance of many roads and airstrips in the Sepik District. He managed to visit his father at Ou Ou Creek a couple of times and in August 1960 I met him when I stayed at Ou Ou Creek for a few nights on a 21-day patrol of the Nara Census Division. We enjoyed a few exciting nights together hunting wild pigs and wallabies. Charlie also visited my house at Kairuku during this period as he was courting Elma Bray. They married in Kairuku in 1961 and returned to Wewak.
In 1973 the family moved to Brisbane where Charlie became a foreman with the John Deere Company. As the family grew both Charles and Elma were determined to ensure that their children learned of their Nara heritage and also inherited their parents' passion for rugby league. The family were very active supporters and players in school and suburban footy teams.
Elma and Charles formed a dance group and named it Ume Lalo Nana (the happy
group). They spent many hours creating items of Nara traditional dress such as grass-skirts, headdress and bilums. The singsing group performed at many venues over the years.
In 2014 they put on a very much appreciated performance at the inaugural PNG Hunters game in the Queensland League, at the Redcliffe Oval in Brisbane's northern suburbs. The performance was repeated at subsequent games over the next few seasons.
Charles, and Elma in particular, were very community-spirited and proved great mentors, especially for youth, in the culturally diverse Logan City area of southern Brisbane.
Their telephones were constantly ringing with requests for assistance ranging from a visiting PNG netball team needing billets to female members of the Christian African community seeking Elma's help to learn the skills of sewing, dressmaking, crochet and making rosary beads.
Charles continued an active life for many years even after having endured cancer and a triple bypass. However, age finally took its toll and Elma became Charlie's fulltime carer in 2015. It was thus something of a shock when she pre-deceased him.
Chris Warrillow



EDDOWES, Peter J
18 July 2021
A wealth of knowledge and experience of scientific wood technology in Papua New Guinea (PNG) has now gone.
Peter Eddowes, born in 1935, joined the Department of Forests in the Territory of Papua and New Guinea in June 1961 as a forest ranger. Peter then moved to the Forest Products Research Centre, Hohola. He became the Department of Forests chief wood technologist rising to Officer in Charge of the Timber Utilization and Marketing Section. He wrote the book, Commercial Timbers of Papua New Guinea.
In 1981, Peter left the Department of Forests. He went into private practice in Papua New Guinea (PNG) and worked with the Forest Industries Council until 1993. After 1993, Peter returned to Australia where he was actively involved in private consulting and timber importation activities from PNG.
For some years Peter had been working on his forthcoming publication entitled The Forest Resources of Papuasia covering the major and minor commercial timber species of PNG and including species from Irian Jaya and the Solomon Islands.
His wife Gabbie advises that son Matthew is co-ordinating activities to ensure that the book is published.
Dick McCarthy

Editor's Note: On 3 August 2021 the National Forest Service of PNG organised a function to acknowledge Peter Eddowes' contribution to PNG forestry. Prime Minister Marape was among those recognising the importance of Peter's work for the country.




FAITHFUL, Denys
6 August 2021
Denys was born in Dunedin on 16 January 1930, New Zealand. He loved flying and planes and went solo after 6hr/10m at the age of fifteen. He belonged to Otago Aero Club, Southland Aero Club and Canterbury Aero Club in NZ and to the Royal Aero Club NSW, flying clubs in Sunshine Coast, Alice Springs and Port Augusta, plus the Gliding Clubs at Gympie, Alice Springs and Port Augusta. He held an 'A' Licence, Commercial Licence and Instructors Rating.
He started work in 1947/48 with the Matoura Ensign as a copywriter then in Auckland as a writer/illustrator before going to Dunedin as an advertising/copywriter. Here he saw an advertisement for patrol officers in New Guinea and applied. He was selected for an interview receiving a letter stating: 'The official Secretary to the High Commissioner of Australia, Wellington, has been asked to arrange an interview and you can expect to receive a communication from the official Secretary at an early date.'
On 4 September 1951 Denys was the first New Zealander to be appointed by the Department of Territories as a Cadet Patrol Officer in the Public Service of the Territory of Papua and New Guinea having completed medical examinations and interviews satisfactorily.
After the Induction Course he was posted first to Mt Hagen then Wabag (1951) then in succession to Wapenamanda (1952), Laiagam (1953–54), Wewak (1954), Ambunti and ASOPA (1955–57), Wewak and Nuku 1958–60, Mt Hagen and Porgera (1960–61), Laiagam (1962–68), Mt Hagen (1968–72) and finally to Port Moresby (1972–74).
He served as Assistant District Officer in both Laiagam and Mt Hagen, acting District Commissioner in Goroka and District Inspector in Mt Hagen and Port Moresby.
His art was another love—he completed a number of book covers for various authors, also painted the 'History of Aviation', which was displayed at the Bird of Paradise Hotel/Motel for many years. And quite a lot of folk own one of his oil paintings.
Denys loved his time in Papua New Guinea, in the Sepik and the Highlands. The collecting of tax from Mt Anguganak was an experience, the May River murders were another. In his Stinson L5–VH-BEN, he did a medivac from Paiella, Enga District, when the bigger planes couldn't get through. The finding of the gold lode in Porgera was another of many, many wonderful experiences.
Denys and Helen were married in Mt Hagen by District Commissioner Mick Foley, the reception being at the hotel with Marcia and John Bastow and others of the Hagen Mob. Their three children were born in New Guinea—Tony in Madang at Yagaum,
Wendy at Mumbisunda, Wapenamanda and Iain in Goroka.
At Independence the family left for Queensland, settling in Mooloolaba. Here Denys spent time selling real estate. The old Mooloolaba airstrip was at the back of Amarina Drive, now the motorway. Denys did joy flights in the Tiger Moth, owned by the Maroochy Aero Club, over the ocean with aerobatics, if requested.
He and Helen devoted a lot of their time every two years assisting with the organisation of the Sunshine Coast Kiaps Reunion.
Helen Faithful



GARNER, Michael John Patrick
1 August 2021
Michael Garner was born in Windsor, Berkshire on 24 July 1933 and was educated at the Windsor Grammar School. After leaving school, he took civil service exams, which led to employment in the Naval Office at Whitehall.
After his call-up for National Service he was posted to the famous Scottish regiment, the Black Watch, Michael was sent for training to Fort George, a large 18th-century fortress to the north-east of Inverness. He later served in Malaya in the counter insurgency operations—a period known as the Malayan Emergency. He returned from Malaya in 1951. This service qualified for the General Service Medal—Malaya
After his army service, Michael returned to the Naval Office at Whitehall, but after a time sought more interesting employment. He became aware of an opportunity to become a police officer in the Central African federation, now Malawi. His application was successful and after six months training he was posted there.
After his first year of service, a new intake of teachers arrived from Southern Rhodesia—one of whom just happened to be Maureen—and she and Michael fell in love and married a year later.
As things began to change in that country, they decided to return to England and have a look around. They also began looking further afield and heard that Australia was looking for police officers to work in Papua New Guinea, which then was under Australian administration. He was appointed as a commissioned officer with the rank Sub Inspector
His first posting was to Rabaul where Michael was in the Investigations Branch and, at times, undertook the role of police prosecutor. One of his former senior officers described him as a 'thorough investigator'. Michael and Maureen enjoyed their time there from 1961 to 1965, they remembered a pretty place with streets lined with frangipani. While there they adopted a baby daughter, Kenya.
One drawback to living in Rabaul was the occurrence of gurias (earth tremors). Generally, these were quite small shakes and were often felt on what seemed a daily basis. Maureen told me that one lunchtime guria turned into a 6–8 Richter scale full-blown earthquake. Fortunately, the wooden houses were able to take the strain and survive.
The family was next posted to Port Moresby and they were there from 1965 to 1967—remembered as not a very nice place with rampant crime and disorder. So the family decided to move to Australia, settling in Adelaide. They spent six years there and during this time son Cameron and daughter Mandy were born.
For his service in PNG, Michael was awarded the Police Overseas Service medal, which he wore with pride.
In 1973, accompanied by the family, Michael was sent as a diplomat to the embassy in Cologne—one of the largest cities in Germany. This was a time before the wall came down and was remembered as an exciting posting. As First Secretary, Michael and Maureen were invited to many functions and they learnt a lot about the country.
Towards the end of 1996, the family returned to Adelaide and resumed a more normal life.
Michael lived a full and interesting life. He is remembered as a gentleman who will be missed and always loved by Maureen and the family. For Michael we can say:
Life's race well run, life's work well done.
Now comes rest.
Rest in Peace
Rev. Brenton Daulby, OAM



GRAVES, Trevor Welford (Peter)
2021
Peter was born in 1939 and worked for the New Zealand Forest Service from 1954–69 and then fellow Kiwi and Papua New Guinea (PNG) identity, Jim Riley (Peter was best man at Jim's wedding), was responsible for Peter's joining the Department of Forests in 1970.
Peter's first posting was to Mt Hagen where he was responsible for the forest extension program in the Wahgi Valley using eucalyptus seedlings from Kagamuga Nursery. The objective was to make villagers self-reliant in their wood supply—house poles and firewood. Each village received twenty-four seedlings to plant and care for. In 1971, Peter had additional responsibilities for harvesting and marketing inspections of the dip diffusion process and compliance in Eastern, Western and Southern Highlands with follow up extension activities in other areas.
Forester Gary Archer recalls Peter's work promoting forest extension among the villages. They scripted a radio show in which two local characters, Nogi and Anis, discussed forest extension. This show was quite popular—when Gary went out later as a follow-up to Peter's work the people Gary met all knew about Nogi and Anis, and they were quite enthusiastic to have more forest extension visits from Peter and Co.
In 1973, Peter transferred to the Bulolo Forestry College as a lecturer on the forest certificate course, teaching students from PNG and South Pacific countries in tropical forest related aspects of silviculture, mensuration, logging, fire control, prevention, and suppression, roading, survey, etc. Bob Johns did botany lectures. Peter enjoyed, in true Kiwi fashion, the interaction with staff and students and members of the Bulolo community including participation in soccer, table tennis and cricket matches.
In late 1974 Peter, Barbara, and family with their prized Falcon 500 station wagon (it stayed with the family for a further ten years), returned to New Zealand to work with Fletchers New Zealand.
Peter is survived by Barbara and family.
Jim Riley



KERLEY, Fr Kevin
29 Sep 2021
PNGAA notes with regret the death of Fr Kevin Kerley, SM, OAM in Sydney on 29 September, 2021. A Vale summarising Fr Kerley's life and work will appear in the next issue of PNG Kundu.



LANGMAN, Peter Albert
15 June 2021, aged 86
Peter served in the New South Wales Police from 28 October 1957 to 31 January 1960. During this period he won two bravery awards: the Royal; Shipwreck Relief and Humane Society NSW Bronze Medal 1958 (courageous conduct in rescuing two elderly women from a burning flat) and the Peter Mitchell Trophy for the most courageous act by a member of the police force in 1958.
He was appointed to the Royal Papua New Guinea Constabulary on 4 January 1960 and served as officer-in-charge Kila Kila Barracks and Port Moresby until resigning on 22 January 1962. While in Papua New Guinea he enlisted in the Papua New Guinea Volunteer Rifles. He transferred, as temporary corporal, to the Royal New South Wales Regiment on 19 July 1962 and served in the war in Vietnam, in which he was mentioned in dispatches. He later joined the Australian Army Provost Corps and retired with the rank of Major.
He died at Paradise Point, QLD.
MR Hayes



MELROSE, Leo
The Association notes, with sadness and regret, the death of Beverley Melrose's husband, Leo, on 18 September 2021.




WOOTTEN, John Halden, AC, QC
27 July 2021
'Hal' Wootten was born at Tweed Heads on 19 December 1922, son of a dairy farmer, Thomas Wootten, and Lydia (née Jarrett), on the Far North Coast of New South Wales. Four years later, and after his father died, the family moved to Sydney where Wootten attended Willoughby Public School and Sydney Boys' High.
Leaving school in 1940, Wootten joined the NSW Public Service, went to the Crown Solicitor's Office and enrolled at the University of Sydney first in an arts degree part-time and then proceeded to study law, again part-time.
In 1946 he joined a Sydney legal firm, Minter, Simpson and Co. By then his social conscience was active and he saw society's issues in a broader perspective. Wootten, after a meeting with the head of the Australian School of Pacific Administration (ASOPA), John (later Sir John) Kerr, began fieldwork on Manus Island in Papua New Guinea (PNG). It was 'a pivotal experience' for him.
'I felt it was very strange that having those ties with the indigenous people of New Guinea, I didn't even know the indigenous people of my own country, and that was something nagging at the back of my mind,' he said later. After toying with the idea of becoming a patrol officer in PNG, Wootten joined the staff of ASOPA and organised support for a regional law association, LawAsia.
In 1965, Wootten was briefed to oppose a push by indigenous PNG public servants to be paid at the same rate as Australians working in their public service.
Appearing opposite one Bob Hawke, Wootten argued that as painful as it was, the country could not afford the same pay scales for indigenous public servants. Hawke said he thought PNG would not be independent for 100 years, Wootten said it would be ten. Wootten won the case and was later thanked by the PNG administrators for helping the country remain viable.
In 1966, the year he took silk, Wootten became chairman of the New Guinea Committee of the Law Council of Australia. In 1969, he became secretary-general of LawAsia and was invited to become Foundation Dean of Law and Justice at University of NSW; Wootten, on his account, 'couldn't resist' the appointment. 'My idea about the Law School was that one of its major roles was to prepare people for the legal profession and that the legal profession had a duty to serve the whole of society,' he said. As Dean of Law, Wootten set up a law program for Aboriginals.
He said later: 'I thought, on the basis of my experience, that there was a degree of sympathy and idealism in the legal profession that would make it possible to set up a permanent Aboriginal legal service, that would not just take the odd case but look after them continuously in the courts … I circularised the profession and asked them to put their name on a panel to do free work for Aboriginals. I got a tremendous response, a lot of Aboriginals, young lawyers and university staff did the footwork in maintaining or establishing relationships between Aboriginals and lawyers that they needed.'
In consequence of a single brilliant letter to the Sydney Morning Herald, he had a phone call from the first Commonwealth Minister for Aboriginal Affairs, WC (Billy) Wentworth, offering help. Funding for an office and some staff quickly followed. Wootten became the first president of the Aboriginal Legal Service that followed.
'I would say my interest was not so much in social justice as in justice, although one's always compromised in pursuing it,' Wootten said.
In 1973, he took up an appointment as a Puisne Judge of the NSW Supreme Court, serving in the Equity Division. In 1976, he became chairman of the Australian Law Reform Commission.
Wooten became chancellor of the NSW Institute of Technology in 1980. Stepping down from the bench in 1983, Wootten became chairman of the Australian Press Council. In 1986, dismayed by the changes in press ownership in Australia, he resigned to speak about the implications of its increasing concentration in one company.
He also became president of the Australian Conservation Foundation, pursuing an interest he had always had in nature, particularly in ornithology. He had participated in a campaign to save the Franklin River in Tasmania.
Wootten was appointed as one of five commissioners on the Royal Commission into Aboriginal Deaths in Custody in 1988. In 1991, Wootten, now a Companion of the Order of Australia (AC) became deputy president of the Native Title Tribunal.
A private funeral was held for Hal Wootten in Sydney on 6 August 2021.
Note: This an extract from an obituary written by Malcolm Brown and published in the Sydney Morning Herald, 2 August 2021.
https://www.smh.com.au/national/lawyer-at-forefront-of-rights-for-indigenous-and-png-20210802-p58f0b.html