My Last Years as a Kiap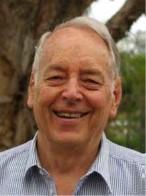 From 23 April 1953 to 27 August 1976 I was a field administrator or kiap in Papua New Guinea. The administrative areas now called Provinces were called Districts. I served in Eastern Highlands, Western Morobe, New Britain, Chuave then back in the Eastern Highlands, at the District headquarters in Goroka.
IN 1974, SELF GOVERNMENT and independence were fast approaching and political education of the whole population was being rushed ahead. The whole district by then was covered by eight Local Government Councils, members of which were directly elected by village people.
To encourage a wider political outlook, and a degree of decentralisation, the Australian administration decided to form district bodies. They were named Area Authorities (AA). Central government devolved to the Area Authorities some basic functional responsibilities and limited amounts of money for district development to be used within the district as the AA thought fit. Each council elected a delegate to attend a monthly AA meeting to discuss matters of district-wide interest. District Commissioners and elected members of the National Parliament were encouraged to attend.
When I arrived in Goroka (for the second time) I was placed as Executive Officer of the Eastern Highlands Area Authority. My postings to that date had covered a wide variety of responsibilities giving me much the same experience as other kiaps of my vintage. This was a bit different though. After some discussion with my senior officers and other kiaps I found that nobody knew much about AAs. Some were opposed to the concept of adding another level of governance. I just had to take things as I found them and literally learn on the job. One AA member had a basic knowledge of English, the other seven spoke only Melanesian Pidgin or tok pisin as it was known. All were moderately literate in pisin so all meetings of the Authority were, perforce, held in pisin. Agendas and minutes were kept in pisin enabling normal meeting procedure to be used.
The first thing I did was to break away from the technique many council advisory officers, including me, used in council meetings. That was, when discussing a topic, for the advisory officer to elaborate as necessary for the councillors' full understanding and then to subtly lead them toward his preferred result. Instead, I left all discussion to the members, responding to questions only when asked.
When it seemed that discussion was running off track or a proposal was about to be moved, I would ask any questions which seemed to me appropriate for their consideration, such as, 'Have you thought of (this or that) possibility?', 'What might happen if (you did so-and so?)' or 'Do you have the resources to do this?' And always encouraging them to think of such questions without any prompting from me.
The result was remarkable. All members became more alert and participated in discussions more readily and more intelligently. Evidence grew that they were thinking through ideas before crystallising them into a motion for discussion. I should add that after every meeting we would adjourn to the nearby hotel for a beer (or lemonade for the teetotalers). It is remarkable how an informal discussion in relaxed circumstances can bring out matters previously avoided in the formality of meetings.
After some months somebody expressed an opinion that members should take a 'political education' trip to an overseas country. This was greeted with enthusiasm. I was requested to enquire where. necessary about the feasibility of such a trip and the measures necessary for its realisation. At the next meeting it was decided that Malaysia would be the best place to visit. I discussed the idea with the District Commissioner who discussed it with departmental headquarters in Port Moresby. The idea was so original and of such obvious benefit to the participants that it ended up in Canberra. I was given an Australian diplomatic passport (green), and all eight AA members, the normal (blue) Australian passports. (PNG was by now self-governing but Australia still controlled the country's foreign affairs.) I was determined that all eight members get the maximum benefit from the trip. Only one had travelled outside PNG and that was only a brief visit to Australia. There was only one more AA meeting scheduled before we were to leave so I told them some basic facts about Malaysia and the things they would encounter there and en route.
I wrote, in tok pisin, a twelve-page A5 brochure giving them all the information I could imagine they might want about Malaysia: our program, travel details, a note on Singapore, a mud map of the Malaysian peninsula, and a conversion table from Malaysian currency to Australian currency, then used in PNG.
My wife, long a PNG resident and wise in the ways of Papua New Guineans, suggested we invite all eight to our home where she could show them simple manners and skills like using a knife and fork in the succession of hotels and boarding houses in which we would be accommodated.
On 1 August 1974, we flew to Port Moresby for a day then on 3 August, flew to Singapore. We were met by personnel from the Australian High Commission with a Combi van and shown some interesting sites in and around that city—a lot smaller and quieter than today. Again with education in mind, the commission had arranged visits to factories, agricultural schemes and rural businesses.
Singapore to Kuala Lumpur was by the regular train which impressed and intrigued the travellers. Some declared PNG should have trains in some areas to which others, more practical, declared their country was not flat enough. We had a day in the Cameron Highlands which we all relished in the similar climate and stage of development to our home highlands around Goroka. We visited more places of interest, both rural and urban, then it was time to go home. With regret by the eight, with relief by me. I could not fault the behaviour of my charges. They co-operated well with me and with each other.
My relief was because of the incessant paperwork—customs declarations, entry and departure forms, hotel registrations, security declarations in some places. Not just for myself, but for our whole group. Everywhere we went, I had nine bits of paper to fill in, each one unique and I had to get it right.
It was a very worthwhile trip. Though I teetered on the edge of exhaustion at the end of most days, I enjoyed it all. I got to know eight individual PNG Highlanders better than I could have in any other way. I dare say they found the same. When we returned from Malaysia, our first priority was to tell our families all about the trip and to show off our purchases. I left them to their own devices but stipulated that they be back in Goroka in one week's time to a special meeting of the Area Authority.
This enabled me to rest briefly with my family and write a detailed report to the District Commissioner. This was of some urgency. We had travelled on official passports and had enjoyed such willing and beneficial assistance from the Australian High Commissioners in both Singapore and Kuala Lumpur that it had to be noted, commented on and passed on to increasing levels of bureaucracy all the way to Canberra.
The eight travelers, already 'big men', enjoyed hero status in their home areas. They had purchased many small gifts to hand out. Some went to their families and some went to others to whom they were indebted. A few were gifted as a strategy to create debtors in their social networks. All looked forward to enhanced kudos. The tour attracted some press and other media interest so their stories became known to other similar groups.
Other Area Authorities submitted passport applications. The PNG Administration and the Australian High Commission were astute enough to recognise the beginning of a stampede. They had little choice but to approve another group.
This second group were poorly prepared and poorly supervised. There was some misbehaviour in Singapore which worsened on the train to Kuala Lumpur. A day after arrival in KL the Malaysian government, intolerant of their coarse behaviour, revoked their visas and insisted they return to PNG immediately. Fortunately, they had all been required to purchase return air fares before they left PNG. The Australian High Commission was embarrassed so they handled their expulsion in a low-key manner, again providing transport to KL airport. I understand the Qantas cabin crew too were warned so they were able to limit their alcohol consumption. There were no more such trips.
By this time, the date of my final departure from PNG was fast approaching. There were, inevitably, lots of loose ends to finalise. I had been training a Papua New Guinean to take over as Executive Officer and that involved a lot of extra time. At the same time a lot of effort from me and all the AA members was taken in the conversion of the Area Authority to a Provincial Government.
A draft constitution had been drawn up in Port Moresby and we had to go through this clause by clause. I ensured that every member understood the clause, its reason for being there and any possible implications. They impressed me with their grasp and their thoughtful questions. They deleted some clauses, added others and amended some so that the document ended up being tailored to the needs of the whole district. The draft was then sent to Port Moresby for formal approval.
Then followed an emotional few days for me. Parallel with this were meetings and functions of a number of Goroka institutions and individuals to say farewell to me and my family. That meant, inevitably, a series of late nights but little opportunity for a sleep-in. We needed to sort all the contents of our government home. We made three groups or piles: one for stuff belonging to the house, one for our own things we wanted to keep and the remainder to chuck out. We eventually got ourselves into some sort of order and boarded the plane to Port Moresby for the final time, emotional and physical wrecks. The next day we flew to Brisbane thus ending my twenty-two years and some months in PNG as a kiap.
It was 26 August 1976.
On 19 December 1977, by now in my new job in Brisbane, the telephone rang. A voice, instantly recognisable to me as a Papua New Guinean, introduced himself and told me the ceremony planned for the official inauguration of the Eastern Highlands Provincial Government would be on 19 January 1978. My wife, Julie, and I were invited to attend, all expenses paid. I was overwhelmed with gratitude and a strong sense of affection for these warm and friendly people among whom I'd worked for so long. I stammered my thanks and accepted then and there.
We arrived in Goroka one week later to an enthusiastic welcome by many old friends. An official dinner that night, hosted by Premier James Yanepa, and with many other VIP guests including Prime Minister Michael Somare, was a wonderful and nostalgic evening. The official opening the following day with lavish afternoon tea, several sing-sing groups in traditional costume and an evening barbecue was a most heart-warming and emotional day. The sort of day only Papua New Guineans can provide.