Literature in Papua New Guinea Part Two: DECLINE AND REGENERATION PHILIP FITZPATRICK
In Part I of this story the author described the early stages of the creation of a national literature In Papua New Guinea. Further developments follow in this part of the story.
It wasn't until 1977 that a Papua New Guinean novel appeared that was specifically targeted at Papua New Guinean readers, Russell Soaba's Wanpis. In Tok Pisin, the title refers to someone who is lonely or alone, like an orphan.
Wanpis is about identity and there is angst on display that is quintessentially Papua New Guinean. That same anguish of 1977 is recognisable in Papua New Guinea writing nearly forty years on.
Wanpis stood out from its predecessors because it was unashamedly aimed at PNG readers. In that sense, and distinct from Vincent Eri's pioneering work, it was the first novel written wholly for Papua New Guineans.
The years following independence saw this brief period of literary flowering taper off. At the same time, publishers like Jacaranda shifted their attention back to their core markets in Australia.
By 1984 the Literature Department at the University of Papua New Guinea had been reduced to two staff, and the government had lost all interest in supporting the country's literature. When Prithvindra Chakravarti resigned in 1986 the death knell of literature in the new nation was effectively sounded.
While many people in Papua New Guinea maintained an interest in books, the new elite had other things on their minds. Libraries everywhere, including in the schools, began to disappear. In the few places books were offered for sale, often at inflated prices, ordinary people couldn't afford to buy them. New acquisitions at the university library dried up. The UPNG library today is an antiquarian booksellers' dream, complete with ancient dust.
The Papua New Guinea Library Service had a budget of K1.3m or about AU$500,000 in 2015–16. It had a staff ceiling of twenty-three and had holdings of 100,000 volumes. These figures are for the total government library system in PNG, including libraries in all schools and tertiary institutions.
A few Papua New Guinean writers, including the indefatigable Paulias Matane, persisted in their efforts but were increasingly forced to fund their own books and sell them personally. Vanity publishers, especially India-based ones, filled the void left by the departing publishers, and the quality of editing and production declined. The publishing program at the university foundered.
The fallow period following independence was frustrating for creative writers in Papua New Guinea. With few outlets for their work in their own country and indifference from Australian and international publishers, the promise of those early years all but evaporated.
The only bright spot was the resolution of the UPNG to keep teaching literature. Russell Soaba taught there as did writers Regis Stella and Steven Winduo. These men published their own works while sustaining, where they could, the embryonic literary tradition. Many students who attended the university have fond memories of all three.
Russell Soaba and Steven Winduo are still at the university but Dr Regis Stella, who wrote two fine novels, Gutsini Posa (Rough Seas, 1999) and Mata Sara (Crooked Eyes, 2010), died in 2012, just short of his fifty-second birthday and days away from the launch of a new book.
Divine Word University in Madang had also begun to teach literature during this period inspiring would-be writers but later abandoned its program. In late 2016 it was thankfully reinstated.
During the barren years from around 1986 to 2010, there were several attempts to set up writers' organisations, mostly within the universities. A national literature competition also ran for a short time but, with lack of support and continued indifference from the government, both enterprises had short lives.
By the turn of the century, Papua New Guinea had largely become a nation without a literary soul. While constantly spruiking the need for unity and nationalism, successive governments seemed ignorant of the role literature might play in this endeavour.
In the schools, students usually had no access to literature by their own countrymen and women. Instead, they were fed a diet of overseas writing, much of it inappropriate to their needs and interests.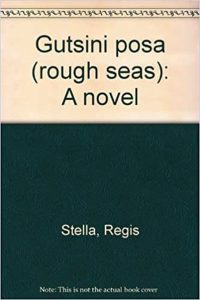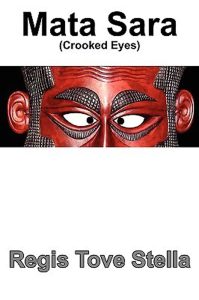 Authentic and often pedestrian memoirs and novels by Australians who had worked in Papua New Guinea, sat alongside works by international writers who seemed to regard the country as exotic and remote and a worthy setting for a pot boiler. By and large most of these efforts were irrelevant to the cause of regenerating a Papua New Guinean literature.
Then a faint light appeared on the horizon.
Social media took a long time to take off in Papua New Guinea and, when it did, coverage was poor and services expensive. It also took Papua New Guineans a while to work out how best to use it. A couple of blogs appeared, like Emmanuel Narokobi's 'The Masalai Blog', that recognised the internet's potential for serious content and debate, but generally the early efforts were superficial, personalised, often vitriolic and had limited reach.
In 2007 the Irish company, Digicel, set up shop in Papua New Guinea. Digicel served many of the remoter and least developed parts of the world and was a good fit for PNG. It began an ambitious program of building mobile phone towers.
Digicel set off a social media revolution in Papua New Guinea, in both urban and outlying areas. By 2010 it seemed that just about everyone had a mobile phone. The rates were high, but are now gradually decreasing.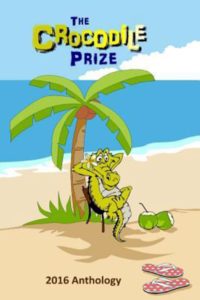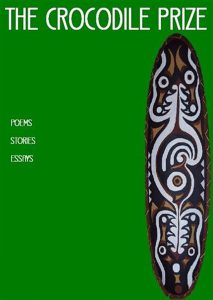 While the quality of the blogs improved there were none especially useful for creative writers. A few writers set up their own blogs to get their work out but their audience was limited.
By far the most successful blog in terms of creative writing and reach was Australian-based Keith Jackson's 'PNG Attitude'. This blog began life in 2006 as a point of contact for Australians who had worked in Papua New Guinea before and shortly after independence. Keith had been a teacher and broadcaster and the blog was mostly read by Australians who had worked in these fields.
However, as it evolved, the site attracted a wider audience, including many Papua New Guineans. They contributed short articles and essays and, as these increased in number, it became apparent that many writers saw the blog as a useful outlet for their work.
In 2010 I contributed an article to 'PNG Attitude' outlining the parlous state of literature in Papua New Guinea. From there Keith Jackson and I devised a writing competition for Papua New Guineans, which we called The Crocodile Prize in acknowledgement of Vincent Eri's pioneering novel.
When that first contest was done and dusted in September 2011, we produced an anthology of PNG writing and continued to do so each year as the competition continued.
Initially, we used a local Papua New Guinean printer and publisher, Birdwing Publishing, which printed its books in China or India. It was expensive and, given that we distributed the books free of charge within PNG from donated funds, print runs were restricted to the lower hundreds.
Our quest to find a cheaper way of publishing coincided with the emergence of CreateSpace, a US-based digital, print-on-demand system, which is a subsidiary of Amazon. This fitted our purpose well and, after 2012, the anthologies were all produced this way. We were now able to distribute up to 1,500 copies to schools and the few libraries that had survived in PNG.
Along the way we created Pukpuk Publications. As well as the annual anthologies, Pukpuk has published almost forty books by Papua New Guinean writers, including novels, poetry, essay collections and a range of other works.
When you consider that today's Papua New Guinean literature has sprung from a deeply moribund era only in the last five years, this output has been impressive.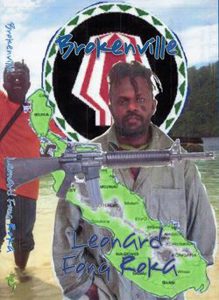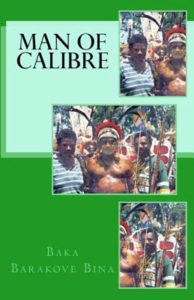 Through the Crocodile Prize, we have discovered a very encouraging band of poets, writers and critical essayists.
This has been a fascinating and rewarding process. Writers seemed to emerge out of the blue and, when they are first encountered, there is the repeated electric feeling of discovering substantial and hitherto unknown talent.
The first writer to ignite that spark was the prolific blogger, Martyn Namorong, in 2011. He bombarded us with a series of short and incendiary essays on Papua New Guinean politics and society that quickly put paid to any paternalistic sense we might have harboured about what we were doing.
The poet, Michael Dom, joined later by Wardley D Barry-Igivisa, demonstrated an impressive mastery of the form in all its iterations. Beneath these palpable talents was a much bigger swag of emerging poets who demonstrated a natural link between the traditional oral literature of PNG, song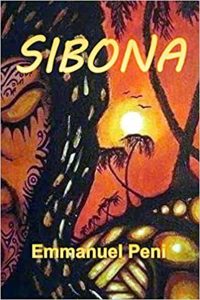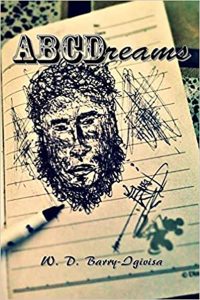 and a more modern poetry.
There were also some interesting memoirs and novels. The productive Bougainvillean writer, Leonard Fong Roka, stunned us with his raw and uncompromising account of growing up during the Bougainville civil war of the 1990s. The trauma of the cold-blooded execution of his father by the Bougainville Revolutionary Army drove Leonard's writing, and this sad event was to form the centrepiece of his award-winning book, Brokenville.
Of his own volition, Baka Bina published his novel, Man of Calibre, using Amazon's CreateSpace. It was a compelling fictional account of two torrid days during a family dispute in an Eastern Highlands' village. And, in his novel, Sibona, Emmanuel Peni produced a splendid account of the life of an unwanted teenager growing up in Port Moresby.
Both of these novels followed the 'written here—for here' tradition of Russell Soaba's Wanpis, and are clearly definable as PNG literature.
In a country with severely limited publishing opportunities these successes effectively proved digital publishing and print-on-demand as a viable alternative to high priced and poor quality vanity publishing.