Land of the Unexpected: Papua New Guinea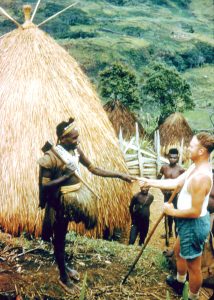 Papua New Guinea is a land of tremendous contrasts—of smiling people, mad keen rugby players and followers, complex cultural dynamics and displays, singing that is out of this world, scenery that is gobsmackingly stunning, incredible artefacts, opportunities for adventurous activities and delicious tropical fruits—all in a terrain that is carved by steep slopes and jagged peaks of mountain ranges, interspersed by fertile valleys and over a dozen active volcanoes—and in a country that is Australia's nearest neighbour, four kilometres away and only a few footsteps from our doors.
PNGAA's new publication, with 100 large-format pages and over 200colour photographs, covers many of the different facets of this amazing country—including a complex overview, public services, flora, fauna and the environment, industries, art, culture, sport, the diverse history, and some of those who helped to shape the country. It also recognises Australia's important role in developing Papua New Guinea to become an independent nation—an achievement of which both countries should be proud.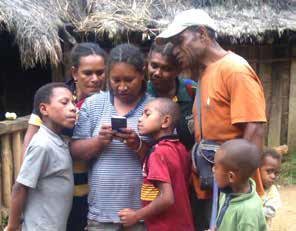 We hope this new publication excites and entices you to learn more about this unique country, which truly is 'The Land of the Unexpected', and sales proceeds will be dedicated to fund-raising for a special PNGAA program in the upcoming year. To learn how you can purchase your copy, please refer to the PNGAA Store at www.pngaa.org/store