Gordon Dick
Gordon Dick, PNG agriculturalist with an aversion for authority
PETER DANIELS | Port Macquarie News
With acknowledgement to: Keith Jackson & Friends: PNG ATTITUDE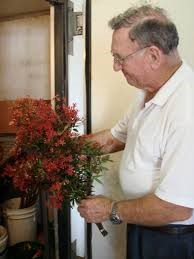 GORDON Dick, who has died in Port Macquarie aged 82, lived a life consumed by learning and a willingness to push back the boundaries of acceptance.
His early schooling – with brother Wal – was with the St Agnes parish and it's fair to say they were not the most popular of students. His family believes this was the birth of his lifelong aversion to authority figures.
By age 13 he joined the seminary at Springwood in the Blue Mountains. Eight years of study, sport, bush walking and bird watching followed. After obtaining a Commonwealth scholarship, he entered university to study agriculture or forestry. Three years later, in 1960, he graduated, married the girl from across the university benches and became an agricultural officer in the then Territory of Papua and New Guinea.
The expected two years in PNG rolled into 20. Daughter Merrianne was born during a posting at Kerowagi in the Simbu. Gordon continued to study with distance education. His BA was followed by a MEd, studying the expansion of the coffee industry.
With his new qualification, Gordon entered the agricultural college system, just beginning in PNG. A study year in Australia saw Gordon's son Rohan born and Gordon obtained qualifications in industrial psychology and rural sociology. A move to the centre of government in Port Moresby followed as he became assistant secretary for education and training, a post he held until independence. The family returned to Australia where Gordon remained in education and training but hated living there.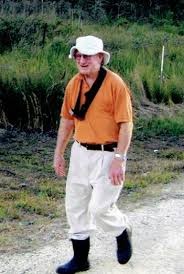 The final years of Gordon's working life sent him all over the developing world. He worked as a consultant advising mostly on agricultural education. He also had charge of groups visiting Australia, sometimes made up of a dozen nationalities who came to observe various aspects of industry.
With the constant travel taking its toll, Gordon began planning his final project: returning to his roots in Port Macquarie. Armed with his childhood knowledge of the land and water he began to look for a suitable place to attempt the cultivation of Christmas bells – a wildflower strongly associated with the area and not successfully farmed before. There followed the happiest 20 years of his life. Against all predictions of failure, the seeds germinated, the plants grew and flowered, and will continue to do so, we have to suppose, without his help.
UV: Please see this issue for the final instalment of Gordon's story as Principal of the Vudal Agricultural College in 1970.