Gallipoli Veterans Lost on Montevideo Maru
The sinking of the Japanese prisoner transport ship Montevideo Maru 73 years ago  remains Australia's greatest maritime disaster – and there is a tragic link with Gallipoli. Recent research revealed that 15 of the civilian internees who died aboard the ship – some highly decorated – had fought on Gallipoli and in France.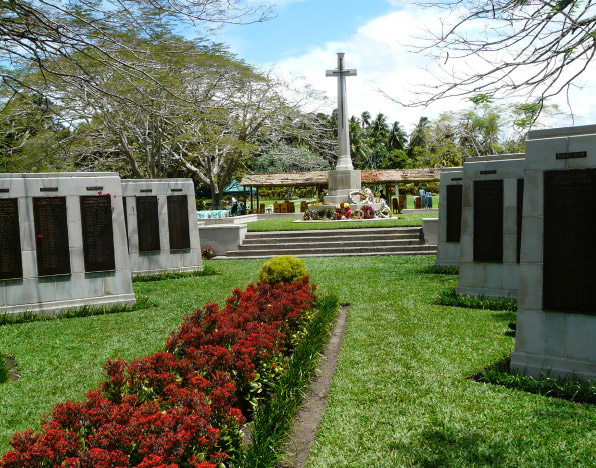 Harold Hillis Page
Harold Hillis Page was one of them. He was born at Grafton, NSW in 1888 and was  working in the Commonwealth Public Service in Lismore when he enlisted in the AIF in February 1915. He was commissioned in April, and promoted to lieutenant in June.
Page served at Gallipoli and went to France in 1916 with the 25th Battalion. As a captain he was awarded the Military Cross for gallantry at Messines and in April 1917 as an acting major he commanded the battalion in the Battle of Amiens. He was wounded three times and was awarded the Distinguished Service Order for outstanding leadership.
Page returned to  Australia in May 1919 and rejoined the Commonwealth Public Service. He married Anne Brewster and completed a degree at Sydney University. In 1921 he transferred to the Treasury Department and the following year was seconded to the New Guinea Treasury.
In Rabaul he was appointed superintendent of police and in May 1923 he became Government Secretary in the Administration of the Mandated Territory. Despite rumours at the time that his appointment was due to the influence of his older brother Earl, who
was briefly Australian Prime Minister, it's more likely that he was supported by the then Administrator, Brigadier General EA Wisdom, who'd known Page during the war and had a very high opinion of his ability.
After Wisdom's departure, Page failed to get on well with the new Administrator, Brigadier General Thomas Griffiths. Page said he had very little  work to do but this changed with the arrival in 1934 of Walter Ramsay McNicoll, a  schoolteacher turned politician who had a very high opinion of the Page brothers.

Due to increased volcanic activity, preparations were made to move the New Guinea administrative headquarters from officers of the District Services, Lands and Works Departments, moved in November, leaving Page in Rabaul as Deputy Administrator looking after the remaining departments. But then Japan came into the war, with the first bombing of Rabaul on 4 January and the Japanese invasion on 23 January. The European civilians went into internment camps.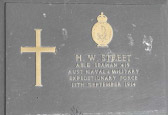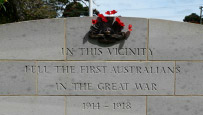 On 22 June 1942, 845 prisoners of war and 208 civilian internees boarded the Montevideo Maru bound for Hainan. On 1 July the unmarked and unescorted ship was torpedoed by an American submarine off the north  east coast of the Philippines. There were no survivors from the battened down hatches. All 1,053 died.
Major Harold Hillis Page, DSO MC, born 8 August 1888, died 1 July 1942.
Robert Charles Page (Harold's Son)
Meanwhile back in Australia, Harold's eldest son, Robert, quit his medical studies at Sydney University to join the Army. He was commissioned into the 2nd/4th Pioneer Battalion but soon transferred to Z Special Unit, a joint Allied unit carrying out raids on Japanese installations in south east Asia.
In 1943 he took part in Operation Jaywick using a Japanese-built fishing boat, the Krait, to enter Singapore Harbour and attach limpet mines to Japanese shipping, destroying or badly
damaging seven ships.
On his return to Australia Page married Roma Prowse in Canberra on 1 November 1943. Even his wife did not know about his role in Z Force. Bob Page was awarded the DSO for his courage and devotion under extreme hazardous conditions in Operation Jaywick, but it was not officially promulgated until 1945 because of the extreme secrecy. Page never knew about the award.
In Operation Rimau in September 1944 the raiding team was taken by submarine to the South China Sea where it seized a junk and sailed towards Singapore. But it was discovered and Bob Page was captured by the Japanese and executed in Singapore on 7 July 1945 – just one month before the end of the war.
Roma later recalled, We waited and waited for them to come back, but of course they never did, and then we waited for something official.
On her second wedding anniversary she received a telegram to say Bob had died of illness while a POW of the Japanese. It took many years for her to discover the truth.
Captain Robert Charles Page, DSO, born 21 July 1920, died 7 July 1945.