Further Recollections of a Plantation Manager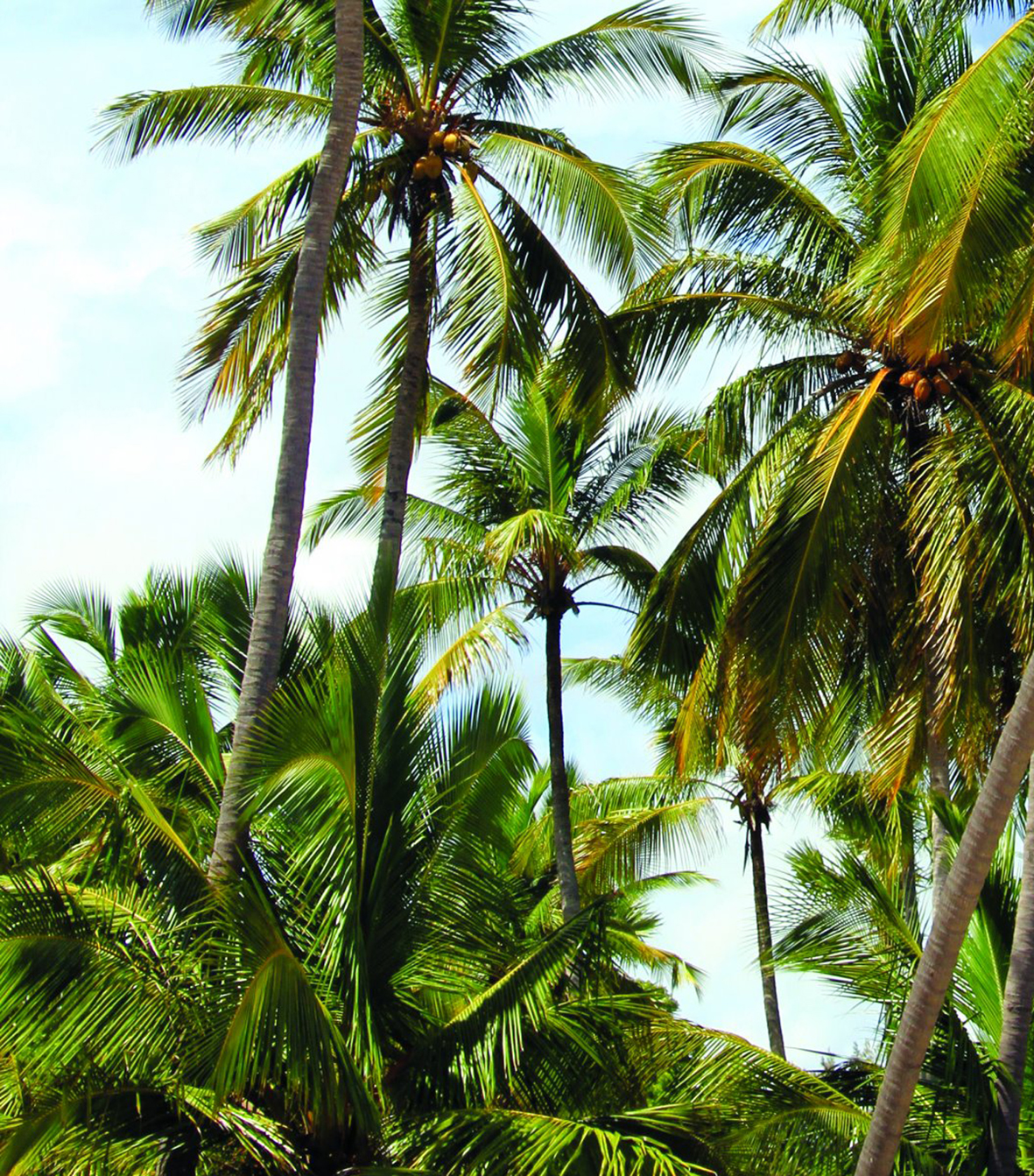 Further Recollections of a Plantation Manager
Ian Smith
Being sent by WR Carpenter, the company I worked for, as a relieving manager to any one of their 30 copra and cocoa plantations one could be thrust into all sorts of circumstances, so I was always apprehensive about what to expect. I had to be diplomatic and not ruffle feathers when being temporarily in charge as many plantation managers were set in their routine. Plantation management was best kept to keeping things ticking along until the manager returned from his month or two of leave.
One incident I remember from all those years ago was when the Rabaul headquarters of the company sent me to Madang because they had sacked the manager of Bau Plantation.
Bau Plantation was situated on the then very isolated Rai Coast out of Madang, and the only copra boat that made regular voyages there was the MV Tangalooma, known locally as 'The Tangled Bloomers'. It was an early departure from Madang Harbour, the native crew seemed well-organised and it was a calm sea.
I did not realise until the afternoon that the ship's owner/skipper was on board. Eric Brook (I have changed his last name for this story) staggered up on deck from the cabin; he was drunk and did not acknowledge me even though I was the only passenger on board. 'More sail, more sail!' he yelled at the boat's crew then turned around, stumbled down the cabin steps, and I never saw him again. Late in the afternoon we anchored off a sandy inlet that was Bau Plantation's loading and unloading harbour. Some of the crew rowed me ashore, and it seemed strange that there was no one to meet me.
Gathering my suitcase and important papers, I walked the 300–400 metres to the plantation's house. It was a low-set fibro building with a verandah all around and the manager met me at the door.
My first impression of this European fellow was, to put it bluntly, alarming. He was a tall, thin man, unshaven and, with one shoulder lower than the other, I presumed he had had a past accident. He introduced me to his wife and all I can remember is that she had a terrible pock-marked face; she had little to say to me.
As it was nearly dark, we had dinner together and lit the pressure and wick lamps—there was no electricity. I went to bed early, having set my mosquito net up under the verandah roof and to be as far away as possible from the manager and his wife.
Next morning, at daybreak, belo was sounded and the plantation manager and I went to the line-up of the indentured native workers. As Bau Plantation was not a large place and very neglected, I would estimate there would have been about 100 workers employed.
Someone beat a kettle drum or similar and a flag was raised up a pole with the manager's name on it. 'Raus, raus!' he shouted, and they all turned and ran. I just could not believe this behaviour and it was quite obvious to me the native employees were very frightened of this man.
The day passed with bookwork changeover, the the checking of food supplies, contracts of labour, cash money and so forth; at least that all seemed in order. By mid-afternoon, the manager was on the bottle again, so I decided to look around the plantation on my own and get away from them. I returned late and in time for dinner and again early to bed.
It was not long before a wind-up gramophone was playing a record of 'Ol' Man River' by singer Paul Robeson. I think it was first recorded in the 1920s. The manager played this song over and over again. As you can imagine, I had a terrible sleep. However, it was still his home and I had to get on with this fellow, as painful as it was.
Next morning his wife (or I thought she was his wife) confronted me on my own to quickly tell me she was terrified of her husband and that she was glad I had arrived. The conversation ended when he appeared, but not before she told me she had been a sex worker in Port Moresby and had met this fellow and wanted to start a new life on 'his' plantation.
I felt absolutely trapped in a situation I could well and truly do without. Fortunately, the day passed as I walked on my own around the plantation boundaries. I only had to get through the final night—but this was not to be. The manager had been on the booze, so I took to bed early and it was not long before 'Ol' Man River' blared out over and over. I again tried to hide the sound with my pillow but, in the tropical night, there was no escaping this continuous noise.
I had to do something, so I got dressed and approached him as he slumped in a chair beside the gramophone with a bottle of whiskey or brandy, I do not know. I stood over him with my clenched fist near his face; at the age of 28 or 29, I was very fit and was no 'powder puff' in using my fists so I told him I would float him down 'Ol' Man River' with the record player tied around his neck.
I remember to this day the look on this madman's face. He was uncertain what to do, the alcohol gave him a florid appearance in the hurricane lamp light, but he never moved when I threw the 78 record across the lounge room floor.
Returning to my bed, I could not help thinking about tomorrow, what his reaction would be. Never have I ever been in such a predicament and looking back now I wonder if I had any sleep at all that night.
Next morning, I was out of bed early and met both of them in the kitchen. I expected him to attack me with a knife or chair, however, he apologised over and over, extending his hand to shake, which I did. He was so sorry for his behaviour as tears ran down his face—but this fellow was mad.
Within a couple of hours, after loading their personal possessions on the MV Tangalooma, they departed for Madang.
Returning to the plantation house I realised he had disabled the two-way radio, so there was now no outside communication, and later in the day I found the plantation's small rowboat with a plank shoved in. It seemed that he just wanted to be nasty to me.
A month later I was back in Rabaul, temporarily living in a company house. There were always rumours on who was to be promoted to such and such plantation; however, it was not a rumour when we heard the ex-manager of Bau Plantation had been arrested in Port Moresby for the murder of a native worker on Bau Plantation.
Apparently, this happened before I arrived there, and it was after I left the plantation that a police patrol was conducting a yearly inspection along that Rai Coast. A few of the plantation employees were from the same highland villages as the police, so they felt free to now talk about the murder. (No doubt police archives have a record of this event.)
How could someone like this fellow ever be put in charge of native workers? They had signed a two-year contract and expected to be cared for and treated with respect. For most it was their first paid employment and for them to ease into the modern world; instead, they met the idiot that I write of in this article. •