Books and Reviews
RB SHAW: The Cross of Goa
BEN PARER: The Parer Tales
RB SHAW
The Cross of Goa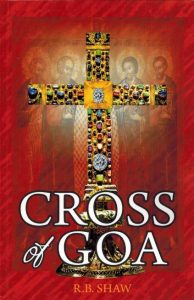 Bob Shaw is an accomplished adventure storyteller. He does this through the prism of a Port Moresby-based salvage company, which in this story is commissioned to help find the missing 'Cross of Goa' (Goa having been a Portuguese enclave on the west coast of India), being a bejewelled and golden cross of massive proportions, some hundreds of years old. The cross is believed to have been disassembled into five pieces and hidden through- out the world for credible reasons explained early in the book.
The story takes the reader through a rollicking yarn in the very risky process of tracking down the individual pieces of the cross located in former Portuguese-influenced areas, and ending up with a search for a piece believed to be located in PNG.
The PNG piece is explained as having been stolen and along with a booty of treasure had been hidden by an enterprising Japanese general in the closing days of World War II.
Shaw is a former aviator, and aviation buffs will enjoy Shaw's detailed flight descriptions in the many aircraft types used in the company's operations, together with their scrapes and mishaps.
The PNG tax office gets a cameo with the seizure of the salvage company's assets (for not declaring an earlier 'cash in hand' secret assignment from the government itself!), thereby making life for the adventurers difficult in general, and paying for aeroplane fuel on a declined Avgas card next to impossible.
Astute readers may also recognise some thinly-disguised real life PNG characters as the story develops.
PJ van der Eyk
Mr van der Eky is a retired solicitor, who had recent work experience in Honiara and Port Moresby and was a pre-independence patrol officer in Papua New Guinea.
ISBN 978-1-9257327-8-8, 387 pages, Tropicana Press and InHouse Publishing, 2018. Cost $25, post paid.
BEN PARER
The Parer Tales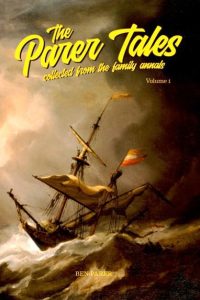 A collection of tales of adventures and tragedies from the Parer family history. These tales include new discoveries, fantastic sea and river voyages, shipwrecks, New World gold, bushrangers, savage attacks and battles, terrible deaths, crashed planes, new empires and savage assaults. But also of new beginnings, great love, fantastic constructions, lifelong friendships, magic, incredible bravery and great risks with great rewards.
Robert Parer
ISBN 978-1-3880075-8-4, Blurb Books, USA, 2018. https://parerhistory.wordpress.com