2014 PNG Games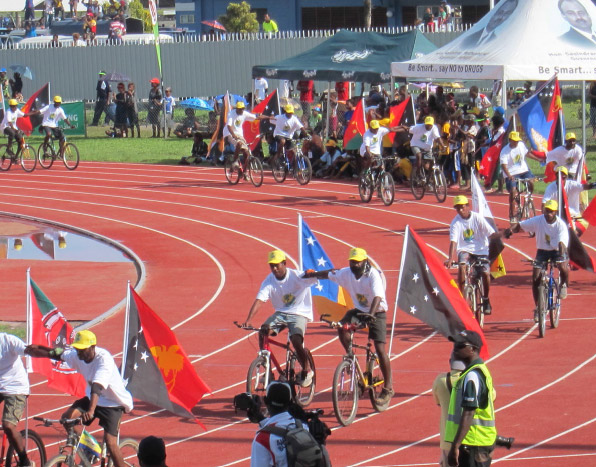 Hosted by Lae City, Morobe Province
The PNG Games were initiated by the PNG National Sports Institute of the PNG Sports  Foundation in 2000 to provide the opportunity for youths to represent their provinces in a  multi sport event. The games provide for the identification of outstanding sporting talent whilst promoting provincial pride and national unity.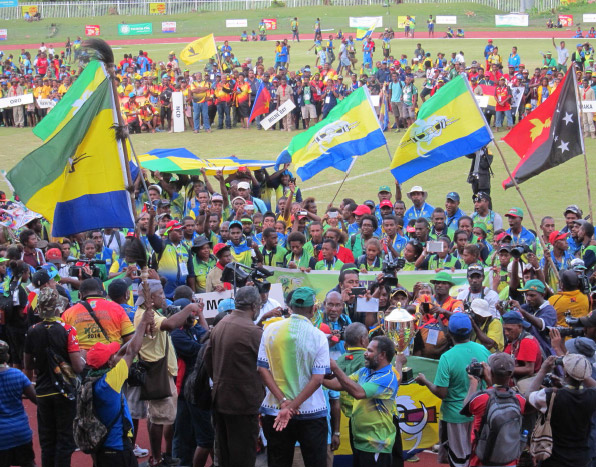 In 2014 the PNG Games were staged in Lae from 16 to 29 November. The Host Organising
Committee (HOC) delivered the biggest, most successful and professionally run games ever.
Nearly 11,000 people were directly involved with the games, with approximately 7,000  athletes from all 23 provinces competing in 28 sports.
The budget for the games was K27 million with funding provided by the national and  provincial governments and their agencies. Sixty percent of the funding was used to upgrade public sports facilities. Lae and Port Moresby businesses supported the event, the Bank of South Pacific secured naming rights and the event was used as one of the launching pads for
the PUMA energy brand. The HOC ensured local service providers and suppliers were paid
promptly. Free transport for athletes and officials was provided by local bus operators. Private security, the Royal PNG Constabulary, the Australian Federal Police and the PNG Defence Force ensured a trouble free event.
For the first time the opening and closing ceremonies were televised live on EMTV and live telecasts of outdoor and indoor sports treated the nation to a feast of sport.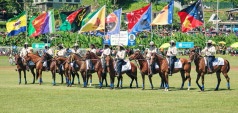 The opening ceremony was vibrant and colourful. The Prime Minister, Peter O' Neill, was the guest of honour. Horses and cowboys from the Markham valley led the provincial teams into the Sir Ignatius Kilage Stadium with their provincial flags. The PNG Defence Force mounted a full guard of honour to welcome the Prime Minister and commandos abseiling from a helicopter delivered his speech. The stadium was filled with the rhythmic dancing and colourful costumes of numerous singsing groups. Games ambassadors Toea Wisil,  Commonwealth Gold Medallist Dika Toua and Rugby League legend Scott Prince were  amongst the VIPs. The day was closed with superb performances from Australian singer  Christine Anu and Morobe band Jokema.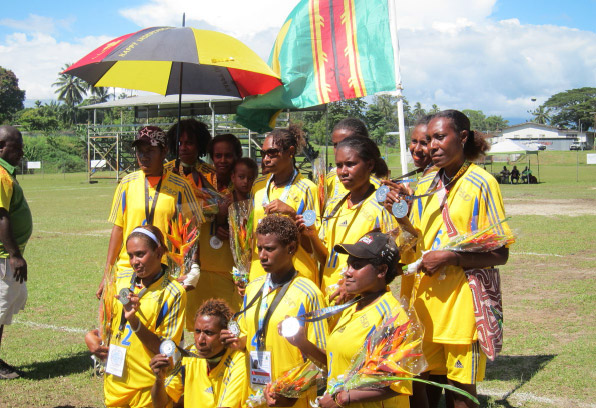 The 2014 PNG Games was one of the most successful sporting events to be staged in the country. The future of sport in PNG is now more promising than ever.