Vale – Una Voce Dec 2015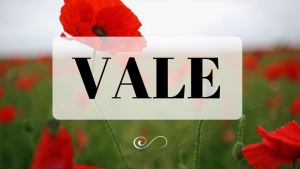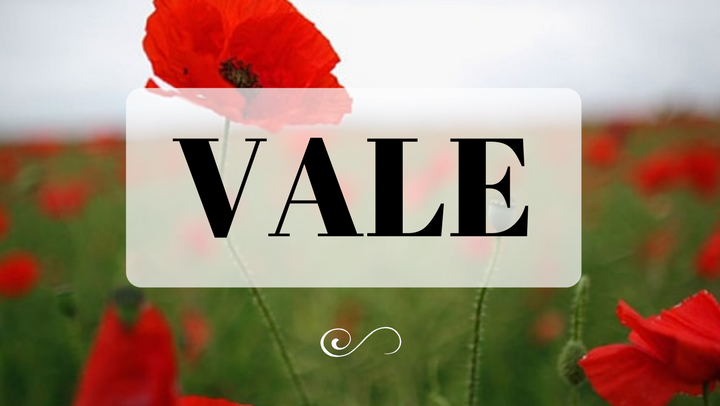 Donald James Buckley | Peter Frederick Davis | Victor Leslie Davis | Betty Evelyn Dent | David Alexander Bruce Dryden |Val Fisk | Ann Theona Graham (formerly Smith, nee Young-Whitford) | Jonathan Yeatman Hancock | George Keta Leahy | Janet Lucas (nee McKelvie)

Donald James Buckley, 26 July 2015, aged 81
Don was born in Armidale, NSW on 26 September 1933. His family was well known and respected in Armidale and the surrounding district. He came to PNG in 1957 via ASOPA and was posted to Samarai with the Department of Customs and Marine. After a two year stint in Samarai, other Customs postings to Moresby, Madang and Wewak followed.
Don left PNG in the early 1970's. Subsequently, he worked in England for a period and finally in the Accounts Section of the with the University of NSW from which he retired to Armidale in the mid 1980's.
Don was a man of quiet demeanor, who was highly regarded for his intelligence and integrity by his Customs colleagues and those in the private sector with whom he interacted. He loved his time in PNG with its unique challenges and responsibilities and the enduring friendships he made there. He was an excellent tennis and squash player in his time. A lover of Corgi dogs, he owned a succession of them in his sunset years.
Don is survived by his brother Norman, sister Barbara and their respective families.
'Still waters run deep'.
Derek Baldwin

Peter Frederick Davis, December 2013, aged 72
Peter previously served in BSA Police Force (Rhodesia) from 1961 to 1964. Together with Norman Simmons (NSW Police on secondment) he set up the first fingerprint bureau at Konedobu. He resigned on 1 April 1967 to become the full time General Secretary of the Royal Papua New Guinea Constabulary (RPNGC) Police Association.
Peter left for Australia in 1968 and for many years he worked as an Industrial officer in heavy industries and at Hammersley. He was the only RPNGC officer to have been born in the Falkland Islands. Peter died after a long illness. He is survived by his second wife, Daphne, and family.
Maxwell Hayes

Victor Leslie Davis, 18 January 2015, aged 75
Victor served in the NSW Police Force from 18 February 1957 to 21 June 1966. He was appointed to the Royal Papua New Guinea Constabulary (RPNGC) on 24 June 1966 and served in Port Moresby, Lae, Madang and Rabaul. He resigned on 14 January 1971. His first wife, Val, was a member of the RPNGC Police Reserve.
Victor died after a long illness. He is survived by his second wife, Dawn.
Maxwell Hayes

Betty Evelyn Dent, 21 June 2015, aged 96
Betty Dent went to PNG in 1959 when her husband Oswald was posted to Wewak as the District Surveyor. She worked in the District Office for several DOs and ADOs and became a proxy mother to many a young patrol officer coming to the Sepik. She was a wonderful cook and hostess and many visitors graced their dining room table and some became lifelong friends.
Moving to Lae in the early sixties she continued her working life in Dick Davis' office she joined the Girl Guides Local Association and was instrumental in raising funds to build the Guide Hut there.
In 1977 they retired and moved to the north coast of NSW and traveled widely in Australia and overseas. In 1996 a second retirement saw them move to Buderim on the Sunshine Coast to be closer to their family.
Betty enjoyed good health until she had a fall and broke her femur, but she never lost her love of life nor her quirky sense of humour. We will all miss her deeply. She is survived by children Cecily and Christopher, grandchildren Michael, Megan, Rosemary and Bronwen and great grandchildren Angus and Nicholas and their extended families.
Cecily Odgers

David Alexander Bruce Dryden, 16 June 2015, aged 74
David was on an 'E' Course for teachers at Pila Pila in Port Moresby when he joined the Reserve Constabulary of the Royal Papua New Guinea Constabulary (RPNGC) on 12 March 1968 at Port Moresby. He left on 3 September 1969 with the rank of Senior Constable. He joined the regular RPNGC on 23 March 1970 as an Assistant Police Inspector and served at Kieta resigning on 30 June 1971.
Around 1997 he returned to Port Moresby and worked for Sika Fire later going to Lihir Island Gold Mine as a Safety Officer.
He was married to IRA and had three daughters.
Maxwell Hayes

Val Fisk,
18 August 2015, aged 75
Val was the wife of long serving Papua New Guinea Volunteer Rifles (PNGVR) member WO2 Joe Fisk who served in most centres of PNG. He was a founding member and an active office bearer of the NGVR & PNGVR Ex-members' Association. Joe died a number of years ago. Val had been suffering from emphysema and was admitted to a nursing home some weeks ago.
Phil Ainsworth

Ann Theona Graham (formerly Smith, nee Young-Whitford),
28 April 1931 – 16 June 2014, aged 83
Ann Theona Young Whitford was born in Melbourne, Victoria on 28th April 1931. Her parents, William Young Whitford (also known as Billy) and Gwen (nee Tobin), had three children. St John (also known as John) was the eldest; Dudley was the middle child and Ann the youngest. Billy and Gwen moved to Sydney in the 1930s and settled in Rose Bay. Gwen was a home maker while Billy worked as a management consultant.
Ann was educated at Brighton College in Manly and later boarded at St Catherine's in Waverley. She enjoyed school and dreamt of becoming a journalist due to her love of the English language which remained a lifelong passion. However, journalism was not a popular career choice for women in the 1940s, so Ann chose nursing as her vocation. She started her training at the Children's Hospital in Camperdown on 23rd May 1949 and went on to make lifelong friends, some of whom are with us today.
Ann's father served in both World Wars. It must have been an extraordinarily difficult and challenging time for the family when Billy, John and Dudley travelled to the Middle East to serve their country in the Second World War, with John and Dudley also serving in Papua New Guinea, and Billy in Japan immediately post war with the US Army. Thankfully all of them returned safely and without significant injury. John and Dudley married and moved to Papua New Guinea where they raised families of their own. Ann fell in love with this wild and exotic country and its people when visiting her brothers and their families.
In 1952 Ann was introduced to Sydney Stephen Smith (also known as Syd) by her brother Dudley when both men were studying at the Australian School of Pacific Administration (ASOPA) located on Middle Head in Mosman. Ann first saw Syd across a crowded room at a party and thought to herself, 'I'm going to marry that man' and so she did. Ann and Syd married at St Michael's in Vaucluse on 15th December 1953 followed by a reception at Chiswick Gardens Reception Centre. The following day the newly-weds boarded a flying boat for Papua New Guinea. What some friends and family may not know is that the seaplane returned shortly after take-off due to mechanical trouble and they spent the night in a Sydney hotel without telling anyone.
Syd served with the Australian Infantry in the Pacific War and achieved the rank of Captain. After the war he worked as a Kiap (administrator) at a small outpost in the New Guinea Highlands called Lumi. While Ann the city girl sought adventure it was still remarkable how easily she adapted to life in the remote tropical jungle. She taught herself how to sew and made exquisite clothes and household furnishings. Ann flew to Wewak to give birth to Ian in November 1954. In 1956 the family moved from Lumi to Kokopo on the island of New Britain when Syd took the post of Native Lands Commission for that district. Ailsa was born in October 1958 followed by Greg in June 1960 at Vunapope Catholic Mission which made their family complete. Ann admired Syd enormously and was extremely proud of his achievements. Syd died suddenly in March 1995 and Ann described him as "a decent man who always gave of his best".
Ann loved living in Rabaul and raising a family. When asked recently to describe the happiest time in her life she replied that it was, 'when you kids were little'. Life was busy for our young mother who initially worked at the local Pharmacy then later as a school nurse. Ann upgraded her qualifications from Registered Nurse to Registered Nursing Sister at this time and travelled from school to school with her intrepid driver in a Land Rover full of medical supplies to tend the local school children. On sighting the Land Rover a cry would travel through the school announcing that Sister Smith was about to arrive to conduct her open air clinic which was hastily set up in the school playground. Ann's first love was always caring for children.
Ann and Syd enjoyed an active social life and had a wide circle of friends. There were many parties and dinners to attend as well as the occasional reception at the District Commissioner's Residence to meet visiting royalty and dignitaries. While in Rabaul Ann developed a keen interest in theatre and joined the local theatre group where she performed in various plays. She also had a wonderful singing voice and once made a record while in Sydney to play for Ian when he was small. Weekends were mostly spent sailing on Simpson Harbour and picnicking on volcanic black sandy beaches. Ann was an excellent swimmer and water skier. She was also a keen tennis player in her youth. Syd was a skilful handyman who built our household furniture and sailing boats in his spare time. Every two years we took three months leave in Sydney which gave us an opportunity to catch up with family and friends. On reflection our childhood in Papua New Guinea was idyllic in many ways. There was no TV so we listened to the radio, read books, did our homework, cultivated hobbies, played with friends outdoors and talked to each other.
In 1970 Syd took a year's long service so the family could spend a memorable and exciting year travelling around England, Wales and Europe in a caravan with brief stop-offs in Hong Kong, Singapore, Perth and Malaysia.
On our return to Australia, we three children attended boarding schools on Sydney's North Shore. Though Syd had officially retired from his role as Senior Commissioner of the Lands Title Commission he resumed work, this time in Moresby, assisting PNG's transition to independence as Special Commissioner before officially resigning his Commission in April 1973. Ann resumed her nursing career at Dalcross Private Hospital in Killara. Ann left the realm of general nursing in the mid-1970s to work for the Anglican Retirement Villages in Castle Hill, Penrith, Kings Cross and Woollahra. Ann described her time working in aged care as enjoyable and rewarding. She retired in 1993 to live in the Blue Mountains with Syd.
Ann not only resumed nursing but also threw herself into voluntary work with organisations such as Amnesty International, The Wayside Chapel run by Ted Noffs, and Meals on Wheels. Ann supported many charities over the years including Medicines Sans Frontiers, Boys Town, the PCYC, Greenpeace, the RSPCA, the World Society for the Protection of Animals, Blue Light, Cerebral Palsy, the Children's Oncology Foundation, the Spastic Centre, Bear Cottage, Careflight, the Fred Hollows Foundation, National Parks, Kids Hope, Royal North Shore Hope, Vision Australia, Mission Australia, United Nations Human Rights, Montevideo Maru, the Queensland Floods, and St John's Education Centre. Ann thrived during her seven years at Peninsula Gardens. She volunteered at the local Primary School to assist students struggling with reading and writing, catalogued data at the Children's Hospital in Randwick, worked tirelessly as secretary of the Papua New Guinea Association of Australia, helped to serve Christmas lunch to the needy at the Ted Noffs Foundation in Mt Druitt and weekly at Street Mission in Dee Why.
Ann's free time was spent enjoying movies, plays, recitals, operas, concerts, exhibitions and attending festivals in Adelaide and Perth. She regularly participated in groups such as the Northside Opera Appreciation Society. Ann was passionate about art and the arts and avidly supported the Sydney Symphony Orchestra, Opera Australia, the Sydney Theatre Company and Musica Viva throughout her life. A recent major highlight was attending Wagner's 'The Ring' in Melbourne at the end of last year with Ian and Trish which she described as 'extraordinary and unforgettable'.
Another passion of Ann's was travel as the year spent in Europe whet her appetite for more. Ann travelled to China twice with Syd and, after he died, journeyed with groups to Egypt, Greece, Russia, Ireland, Hungary, Austria, Italy and the Czech Republic. Ann always undertook a great deal of detailed research before travelling to get as much as possible from her experiences. She even took French and Italian lessons in Papua New Guinea before travelling to Europe in 1970. Ann developed an enduring compassion for victims of the Holocaust, and those who suffered from neglect, hunger, abuse and torture.
Ann also relished the printed word and was an avid reader throughout her life. We have fond memories of her relaxing on a banana lounge on beaches in Rabaul wearing Ray-Bans and engrossed in reading a book. Ann would read to us children most nights at bedtime. She recorded 'Alice in Wonderland' and played it to us when she was not able to read to us herself. Belonging to the Book Club at Mona Vale Library gave her enormous pleasure and she described the Library as 'delightful'. Ann made many close friends at the Book Club and had fun knitting squares for the Wrap with Love blankets which are distributed to people throughout the world.
Ann was an intelligent, kind, generous, thoughtful woman who always conducted herself with style, dignity and grace. She had a quick wit and a quirky sense of humour. Ann was conscientious, diligent, reliable and thorough in everything she undertook in life. She was also endlessly polite so incivility was an anathema to her. Like her husband, Ann was doggedly self-effacing, unassuming and modest about her accomplishments and achievements. People often commented on her high energy and insatiable curiosity. A neighbour at Peninsula Gardens described her as a beautiful and colourful butterfly flitting up and down the stairs to and from her unit.
After Ann's diagnosis in March this year she asked for it to be distributed to those she loved because she felt it summed up the way she lived her life.
"…The only reasonable answer I can come up with is that the purpose of life lies in the quality of our relationships. How did I get on with my family? How did I get on with my colleagues! How did I get on with my fellow-beings? And if I have faith – How did I get on with my God?"
Nicholas Shakespeare, Inheritance.
Ann loved her family first and foremost but also devoted a great deal of time nurturing friendships and caring for others. She was a fine woman and will be greatly missed. Ann is survived by her sons Ian and Greg, her daughter Ailsa and daughters-in-law Trish and Lisa.
by Ailsa Graham

Jonathan Yeatman Hancock,
22 June 2015, aged 81
Jonathon was born in April 1934. He became a medical officer cadet on 1 July 1958 while a student at Adelaide University and married Judith Masterman. They had three children: Rachel, Bridget and Andrew.
After graduation in 1959 he worked in the Sepik, Mt Hagen in the Highlands, Okapa and Goroka and eventually in 1965 became Superintendent of Angau Hospital in Lae. He left Papua New Guinea in 1966.
He obtained further post graduate qualifications in Australia and was at times Director of the Northern Territory Health Services and Chief Medical Officer at Australia House in London.
Jon recently developed prostate cancer and had a minor operation which resulted in septic arthritis with a staph infection.
George Leahy, 27 August 2015, aged 66
George Leahy is the name behind one of the most successful enterprises to come out of Mount Hagen. Eldest son of Danny Leahy and Koka, George owned Oilmin Field Services, a company he started with two kiaps in 1992, which today is the leading organisation of its kind in PNG. I knew George as a tough man who, like his father, was firm and uncompromising in his pursuits. His young family learnt early what was right and what was wrong. Yet a kind and generous person, who as a young man would often bring his failing father from Korgua to visit us at Alimp, lower down in the Nebilyer Valley.
George had numerous interests, among them tennis at which he excelled. Ensuring the education of his children in Australia was an imperative and I know that he was also responsible for building a school for his tribal people. Like others of his siblings he was determined that the roots of the Leahy dynasty at Korgua and Mount Hagen should be perpetuated.
Often when I think of our time in PNG I am reminded of George's generosity when he accommodated my sons and I before driving us to Alimp to bury my husband, Barry's, ashes. He picked us up at Kagamuga airport and showed us every consideration. We had much to thank George for. The Blogg family stayed in George's old house in Hagen but he showed us, with typical modesty, around the impressive semi-completed building which he would call home. And we were not the only people George cared for in this respect. With George's death goes the brass plaque which, because of a typical PNG stuff-up by a builder, was never used to mark Barry 's grave and I still worry about that.
His business flair derived from his ability to understand the needs of the highlanders and of the people attempting to explore the country's potential. Oilmin Field Services was designed to service mining and petroleum companies. Today it provides a complete range of field services and logistical solutions incorporating all aspects of exploration from camp construction and catering in the most remote parts of PNG, transport solutions and land-owner negotiations (never a straightforward process) also buying and trading in gold.
George bore the scars of a tragic aircraft crash near Porgera in 1996, in which he was the only survivor. It seems terribly sad that this remarkable man, who somehow managed to crawl from the burning aircraft and who worked so assiduously to restore his fitness, should have died so early. PNG will feel his loss deeply as will his extended family and his friends, even those who now live far away but are grateful they had the opportunity to know him at one time.
Janet Lucas (nee McKelvie), 9 June 2015, aged 74
Born in Brisbane in 1941, Jan led an adventurous life after leaving school, working on sheep stations in the Riverina, completing one year of a science degree and then teaching biology in a couple of girls' schools before governessing on a Northern Territory cattle station. She then worked in retail in a department store while learning bookkeeping at night school.
In 1963 she went to Port Moresby to work in Posts and Telegraphs. There she met patrol officer Neil Lucas and they were married in May 1964. Neil's postings included Kwikila, Magarida and Kupiano before moving to Lae in 1970.
After a couple of years they moved to South-east Queensland and had several small businesses.
From 2000 to 2007 Jan worked in administration at the Maryborough Hospital. They then retired to Kumbia, a neat little town near Kingaroy. Both were experiencing declining health and Neil died in August 2009, after major surgery. In June 2011 Jan moved to Orana Nursing Home in Kingaroy where she died. She is survived by a daughter, Rosalind, and son Robert. For the four years in the nursing home Jan was dependent on 24 hour oxygen: we visited her whenever we could and were inspired by her positive attitude and sense of humor during what were very difficult years.
Graham and Patricia Hardy