Des Martin receives PNG medal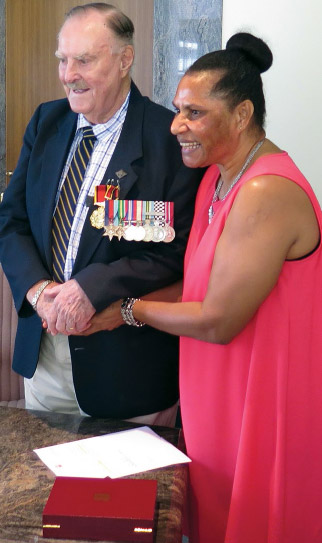 On 3 March 2015 Des Martin was presented with the PNG medal of the Order of Logohu (Bird of Paradise) in a ceremony in Brisbane. Magdalene Moi-He, the PNG Consulate General in Brisbane, presented the medal on behalf of the Governor General of PNG.
Des and his life-long friend, the late Bob Blaikie were the first two patrol officers to enter the disaster area at Mount Lamington on behalf of the TPNG Administration on 22 January 1951, the day after the catastrophic eruption that killed almost 3,000 people.
Des and Bob worked for three weeks with others, including the volcanologist Tony Taylor, on the horrific relief effort. They were eventually relieved of their duties because of the physical and emotional exhaustion they suffered (PTSD). Memories of the disaster  remained with them for rest of their lives.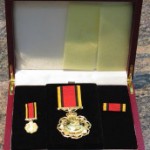 Des and Bob were both terrific correspondents when I was collecting information about the disaster management aspects of the 1951 Lamington eruption for the book, Fire Mountains.